Kensington Neighbor Killed Blocks From Her Home While Crossing Street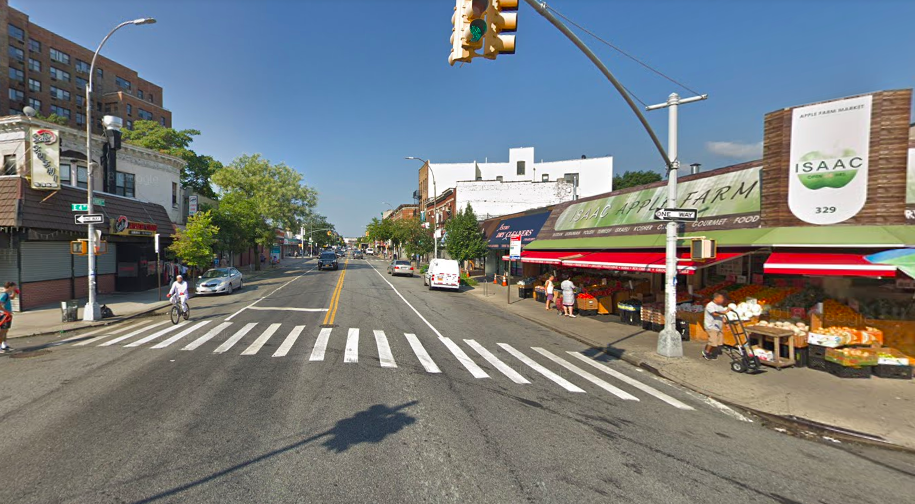 KENSINGTON – Another elderly resident has been killed on the city's streets. Olga Feldman, 60, lived on Ocean Parkway, just two blocks away from the corner of East 4th and Church Avenue in Kensington where she was killed when the driver of a black Cadillac SRX mowed her down. It was just after 3 pm on Saturday afternoon, October 12, when she was attempting to cross Church Avenue with her husband. They were both transported to Maimonides Hospital, where she was pronounced dead, and her husband, 72, was treated for a wrist injury.
The driver of the vehicle remained on scene and was removed to Maimonides Hospital for an evaluation.  There are no arrests and the investigation is ongoing.
PIX 11 was on the scene and obtained video footage that seems to show a distracted driver, stopped at a green light and allegedly accelerating into the couple once the light turned red:
This is the third pedestrian killed within blocks on Church Avenue this year.
Earlier this summer a woman was killed as she was crossing Coney Island Avenue, orphaning her daughter, and a 50-year-old man was killed on as he was crossing Church Avenue at East 5th Street.