Kensington Ballot Proposal Roundup in Participatory Budgeting Election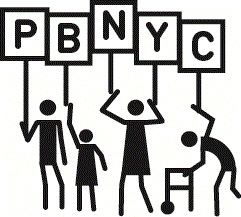 This week, the ballot box for this year's Participatory Budgeting proposals is open to all residents of City Council District 39, 16 years of age or older. Voters may elect five proposals, and it just so happens that Kensington has five of them on the ballot. While this election doesn't suffer from the usual bipartisan politics and party affiliations, in the same spirit, we present to you the "Kensington Ticket."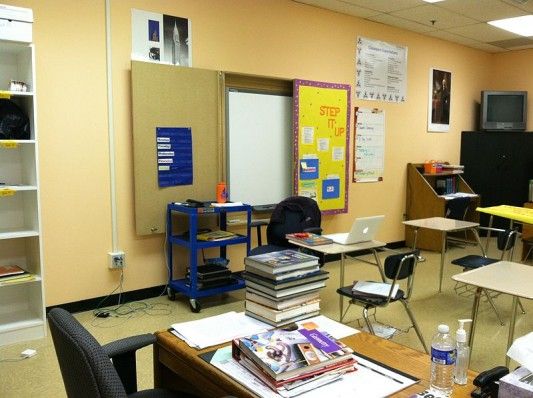 Propositions D & E – PS 230 and PS 179 Educational and Technical Upgrades
The proposal is for Smart Boards and the Macbooks that would operate them — 34 for PS 230 at $180,000, and 27 for PS 179 at $115,000. From first-hand experience touring both PS 230 and a few swanky Brooklyn private schools this year while exploring options for my daughter's kindergarten enrollment in this fall, I can say unequivocally that these proposals offer the constituency the best bang for their buck.
While students at the private schools had interactive lectures via the screen which can add multimedia and pull information from the web, students at PS 230 were practicing their ABCs from Xeroxed copies of books organized in Ziplock bags. Otherwise, the teachers at both institutions seemed comparable in skill and enthusiasm and the classrooms — the cubbies, the walls covered in examples of the students poetry, planetary diagrams, drawings, and so on — looked comparable. These proposals are certainly worth rallying your family, friends and neighbors out to the ballot box — even if you don't have kids at the schools. The teachers deserve it and so do the kids.
Image via Ekaroleski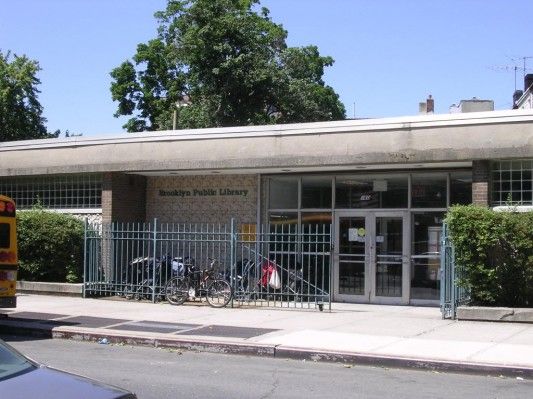 Proposition G – New Computers for Adults and Children at Windsor Terrace Branch of Brooklyn Public Library
Organized by Kensington resident Brandon Ruben, his proposal advocates for the Windsor Terrace and Carroll Gardens branches of the Brooklyn Public Library to receive upgrades to and expansions of their pre-school and adult computers (the Windsor Terrace branch is located in Kensington at the corner of East 5th Street and Fort Hamilton Parkway). At the expo, I asked how old the existing systems were, and he rolled his eyes.
While the Central Library of BPL recently opened the Shelby White and Leon Levy Information Commons, a state-of-the-art media center, it would be nice for residents to be able to access similar equipment without having to truck out to Grand Army Plaza.
Proposition S – Upgrading of Pedestrian Safety, Especially Around the Church Avenue/McDonald Avenue Intersection
Interestingly, this proposal includes the digging up of historic trolley tracks that are buried underneath the roadbed. Put together by the Public Health and Safety committee, we covered this proposal extensively here.
Proposition V – Kensington Triangle Park, Church Avenue Near Chester and 35th Streets – Improve and Expand Park Area With Benches, New Landscaping, Etc.
While the addition of Kensington Plaza has added that little spot where you can take a load off and enjoy that warm spring sunshine (when it finally comes), Beth Slade has advocated for the funds to finalize an existing Church Avenue green space with the amenities and with the addition of square footage that could make it viable for a family-friendly event spot. The patch of roadway already has a longer history of neighborhood advocacy, and volunteer groups such as the Kensington Plaza Stewards and Trash Mob have set up a webpage where you can pledge your vote for this proposal.
For where and when to vote CLICK HERE, and for a detailed sample ballot CLICK HERE.
JC Martinez-Sifre has been a resident of Brooklyn since 2007 and a resident of Kensington since 2010, relocating from his place of upbringing, Miami, FL where he was a Senior Editor for a division of the Sun-Sentinel which published neighborhood weeklies. He is currently a member of ACS's City-Wide Policy Council, coordinator for the Kensington Trash Mob, and active member of the the Film Society of Lincoln Center's Transmedia New York City Meetup. His own blog and podcast currently reports on trends in digital culture which form the foundations of the forthcoming immersive, liminal web. It can be viewed at podgnosticast.com. He is a father, a husband, and currently aspires to master the arts of breathing and floating.