Keep An Eye Out For Bicycle Stolen On Cortelyou Road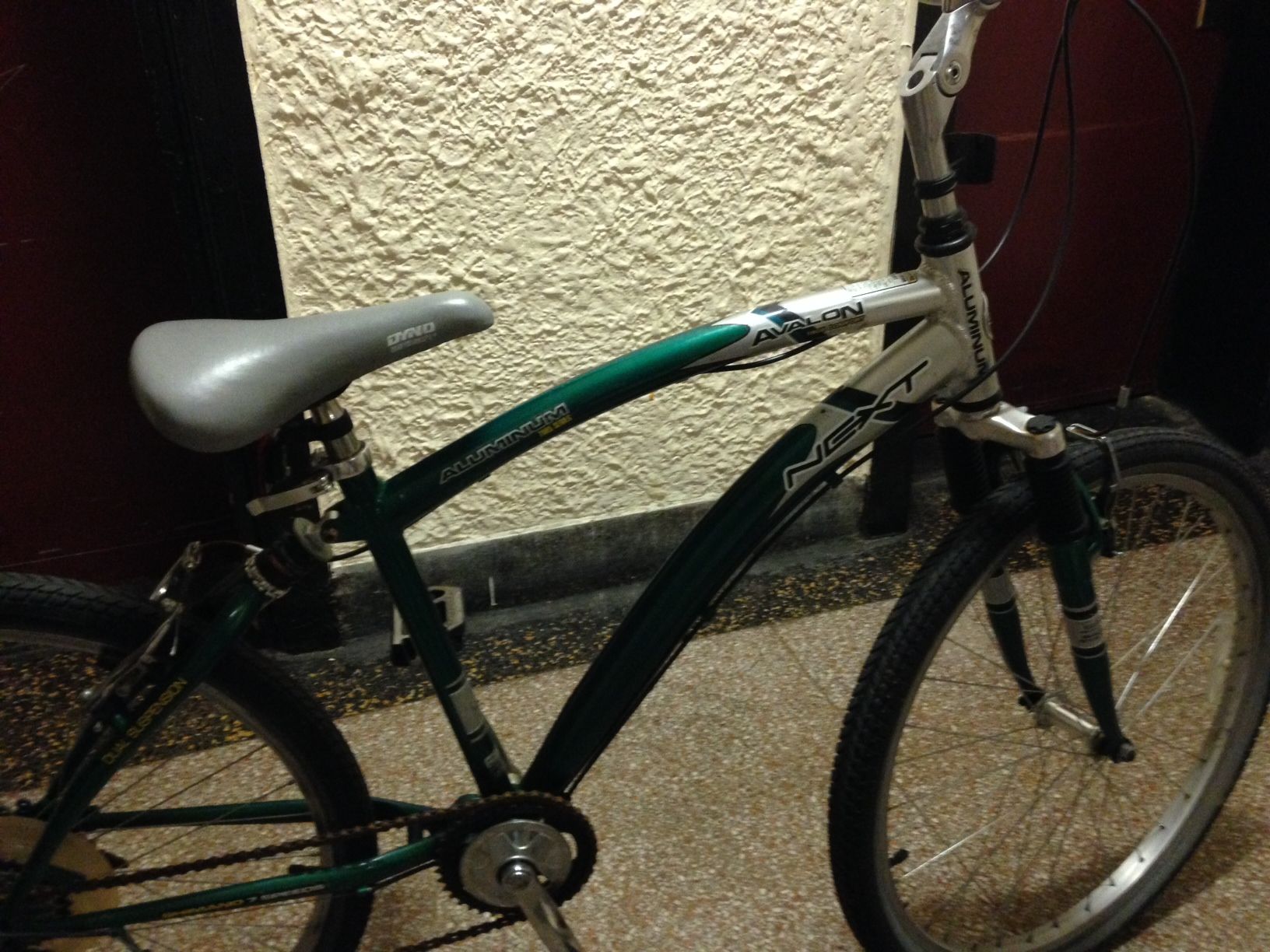 Neighbor Samantha Granados' bicycle was stolen on Cortelyou Road yesterday – and she's asking her fellow Ditmas Parkers to keep an eye out for much-loved green Avalon mountain bike.
The bicycle, which was locked up next to the train station and in front of Met Foods (1610 Cortelyou Road), was taken between 12:30pm and 2:30pm Monday.
"When I came back after running errands, the lock was broken and lying on the ground," Samantha wrote to us.
If you spot the bicycle, the neighbor said she'd be incredibly grateful if you emailed her at Samantha.granados26@gmail.com.
This information from Samantha also got us wondering – who else has had their bicycle stolen in the neighborhood? Do there seem to be any particularly problematic spots for bike theft?
Photo via Samantha Granados.