Meet Kayla Santosuosso, Justin Brannan's New Deputy Chief Of Staff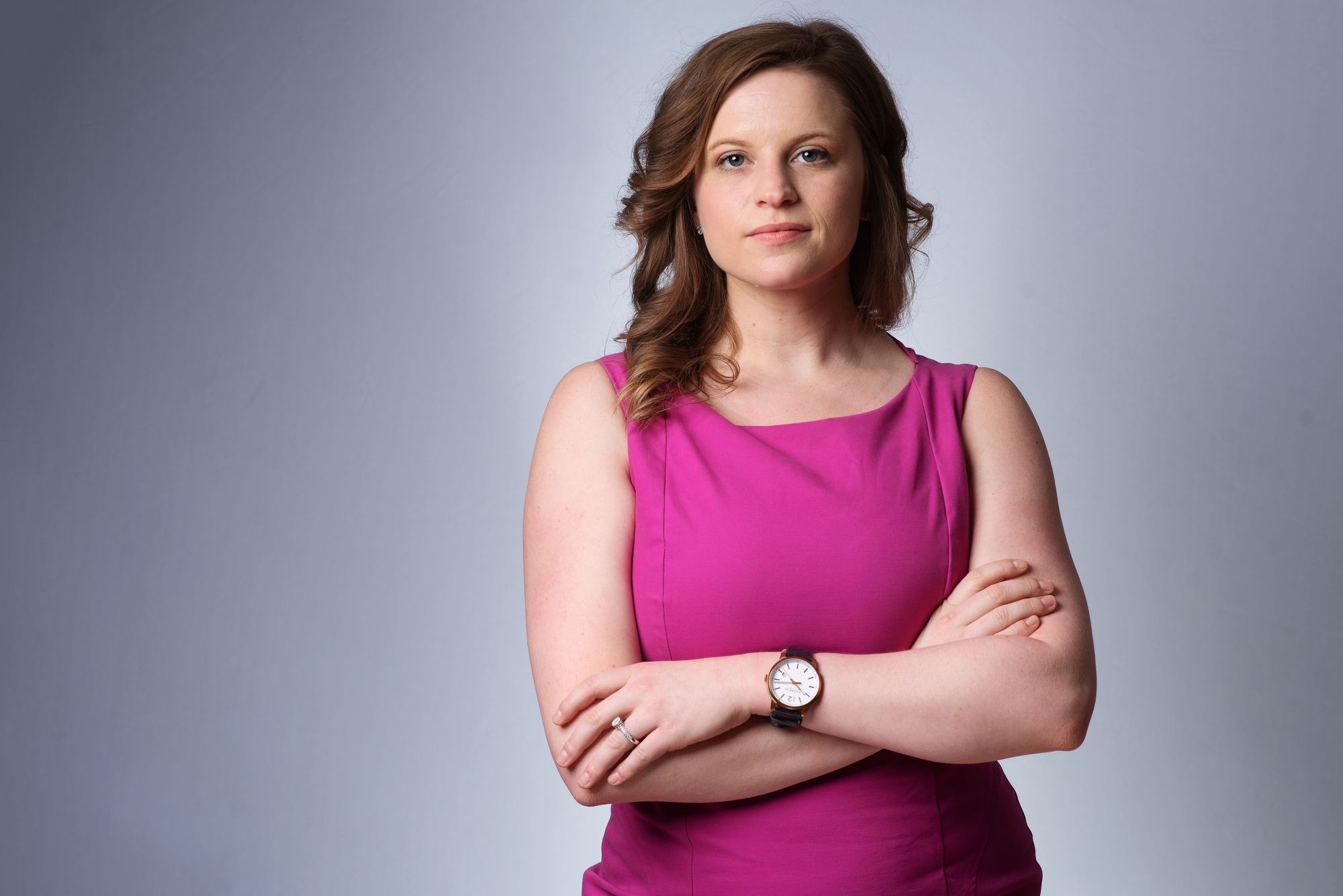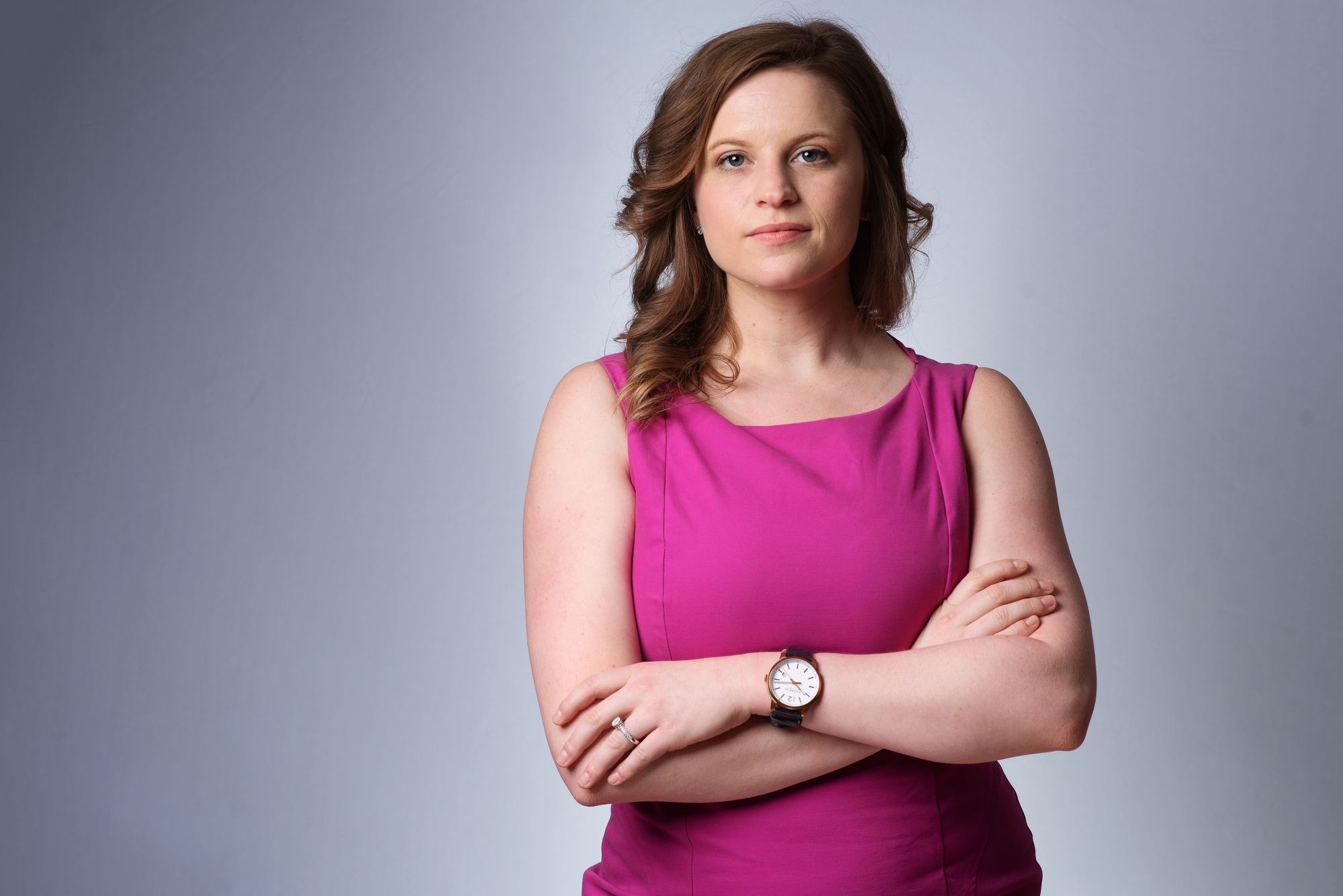 BAY RIDGE – Kayla Santosuosso does not eat pizza with a fork. Want a slice to eat while walking? Go to Elegante. Want to sit and eat some pizza? Find a table at Lombardo's. Who was once a little girl sitting in her father's pizza restaurant in Ohio, is now an organizer and activist fighting for change in Bay Ridge. She's also Council Member Justin Brannan's new deputy chief of staff.
Santosuosso (pronounced San-toh-soo-WOH-so) grew up in a small town in Ohio called Medina. During her childhood, it was mainly a farm town but has now converted into the suburbs. Santosuosso described it as a "mostly white, maybe socio-economically diverse, but not racially diverse at all, town in Northeastern, Ohio."
"I am from a swing district and from a swing state and ended up in Bay Ridge, which has its own set of dynamics but is also basically on those lines and has its own set of tensions."
Santosuosso loves to laugh. She laughs mostly about herself, recalling stories from her past. On this particular day, the 29-year-old was wearing a teal dress which matched her eye color perfectly. Placed in front of her was coffee. She likes it black.
Italian restaurants have been in Santosuosso's family for generations. When her parents had her and her sister, they told them to get out and never take over a restaurant. After all, Santosuosso and her sister were first-generation college students. So, Santosuosso decided to come to New York for college, and attend New York University.
While at NYU, she majored in Middle Eastern and Islamic Studies. For a white girl from a majority-white town in Ohio, this was something different.
"I show up to this course and I hear Arabic spoken for the first time conversationally and I start to learn just the basics about the region and Islam," Santosuosso said. "And I'm thinking if I'm a pretty educated critical thinker and I have absorbed all of these misconceptions and ideas about culture and people I've never met and a language I have never heard outside movies, what else have I been misled to understand?"
Santosuosso has no Arab background. Her family is Italian "with a mix of all kinds of stuff," she said. A year after she graduated college, she became the deputy director at the Arab American Association of NY and moved to Bay Ridge. She's been here ever since.
"Bay Ridge is my favorite. People can fight me on this, I honestly think Southern Brooklyn has some of the best neighborhoods in the City," she said. "One of the things I love the most is that this is a civically active neighborhood. It's where natives who were born and raised here, and immigrants, come to invest their time in their neighborhood. That is amazing."
In 2017, Santosuosso was the campaign manager for Khader El-Yateem's campaign. El-Yateem is a Palestinian pastor and ran against the man she just got hired by. The work she did with El-Yateem made her feel very valuable, she said.
"We were taking people by surprise. We were doing good work not only for the candidate but for the community," she said. "People don't realize that in the process of that campaign, we registered hundreds of voters."
Santosuosso is also the vice president of Yalla Brooklyn, an organization that organizes Arabs, Muslims, and anyone else to make sure that unrepresentative voters are part of the local Democratic process.
"I just really felt that the Arab community wasn't getting recognized in local politics and wasn't claiming as many resources and space as possible," she said. "So, I basically spent several years trying to figure out what is the best way to support that effort."
While doing all of that, Santosuosso had been attending law school during the night and working at an anti-poverty foundation. Every day for the past year, she has been commuting to Morningside Heights from Bay Ridge to work from 9 a.m. to 5 p.m. Then, she goes to law school from 6 p.m. to 9:30 p.m. four nights a week. Last October, she got engaged and is now in the midst of planning her wedding in September. She and her fiance are also the new owners of Lock Yard, a bar in the neighborhood in which they both met and fell in love. So, what keeps her going?
"I've surrounded myself with inspiring women, and as a white woman, I am constantly conscious of the fact that I have plenty of access and plenty of resources that are working on my side that others don't have," she said. "I organize predominantly with women of color and if they're vocal and if they are unafraid, there's frankly no reason why I shouldn't be as loud and involved as I can."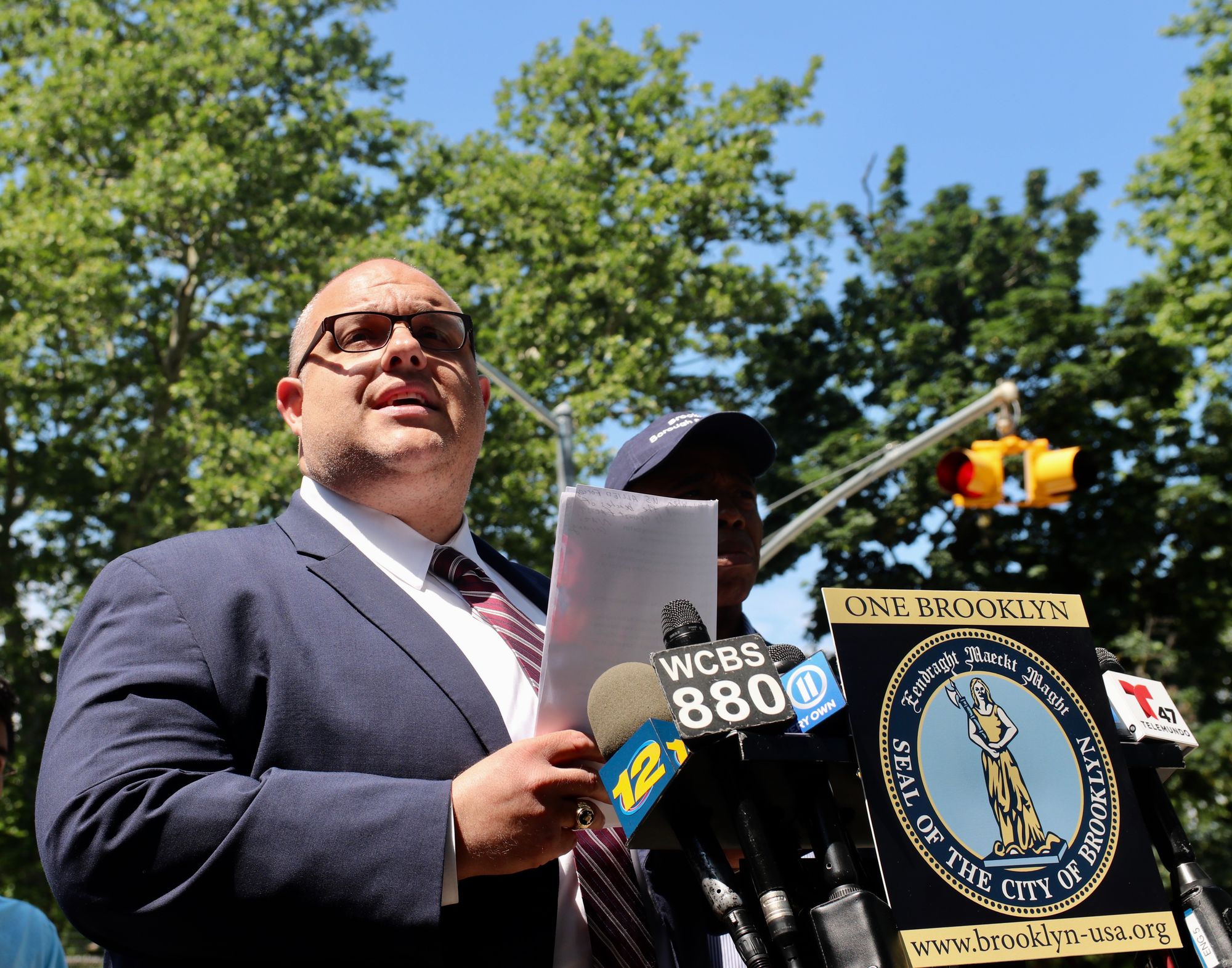 By being on Brannan's team, Santosuosso will work to keep "all of the 50 moving parts work cohesively."
"You have all the legislative stuff, the budgetary stuff, communications, and then everybody in the neighborhood sending bat signals to Justin to fix whatever pothole," she said. "My job is to keep all of that in one moving part."
One of the many reasons she decided to join Brannan's team was to work to make everyday people's lives easier. The most telling thing about Brannan, she believes, is that he wants to work with everyone.
"After he won the Primary, he started listening, like actually listening to, and consulting people who weren't on his side. There are a lot of elected officials that if they get elected and you ran a campaign against them, you are blacklisted. Brannan wasn't like that," she said. "This shows his ability to build coalitions, which is exactly in line with my vision of the neighborhood."
Brannan feels the same way about Santosuosso.
"Kayla is a total rockstar and someone whose instincts I trust and respect. Like the rest of our team, Kayla shares the same vision when it comes to local government: to make the daily lives of working families just a little bit easier," Brannan said. "Her insight, empathy, perspective, humor, and work ethic will be a great addition to our dedicated District 43 office family. I am very excited to have Kayla join the team."
Santosuosso's vision of Bay Ridge sees everybody coming together. She said people are often blaming one another for problems such as low wages and shuttering businesses. She said the mix of immigrants and those who've been here for many generations can be tough to navigate, but it is necessary to do so.
"If you want to improve this neighborhood, then we have to all come together and work together to make this city and district a more just place."
Santosuosso knows there is much work needed to be done, but she's excited to get started working for the neighborhood she loves dearly.
"My whole heart is in this neighborhood here," she said. "And the fact that I get to now spend however many hours a week Justin is going to make me work in the neighborhood, is a blessing."