Karthus Update: Home, Sweet Home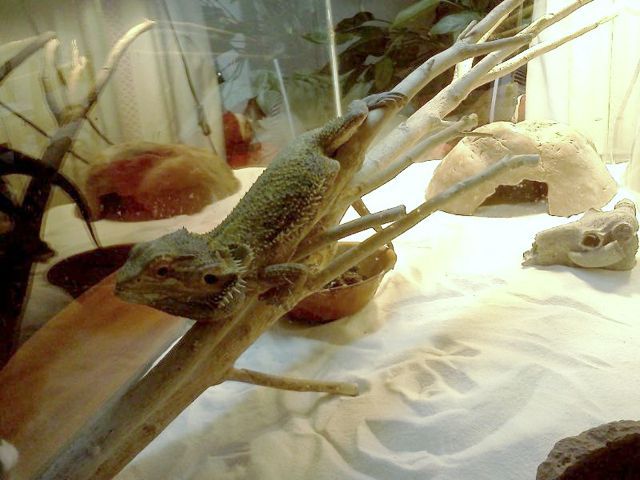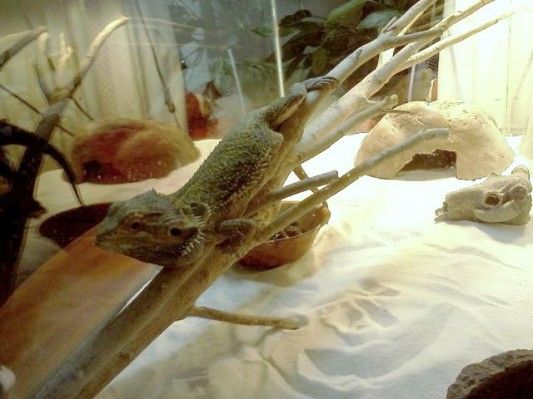 lounging in the new pad, via Community Bookstore
Karthus, the bearded dragon of Community Bookstore, has been house-hunting ever since Community gave him notice in early June. Today, though, Community announced that the hunt is over, and the best-read lizard in Brooklyn is happily settling into his new digs. From their newsletter:
An elementary school teacher has adopted our bearded dragon, Karthus. He'll spend the summer at her home and then move to her classroom in the fall. We will miss Karthus but we decided, sadly, that we couldn't give him the care and attention upon which bearded dragons thrive. (You're supposed to handle bearded dragons, but none of us had the courage!)
We're thrilled to hear Karthus has not only a new home but also a new gig — he never did seem like the stay-at-home lizard type — and class pet seems like a pretty sweet deal (summers off!). Meanwhile, Community assures us that the rest of their ad hoc zoo isn't going anywhere.