More Than Just A Second Chance, Refoundry Helps Former Inmates Create A Career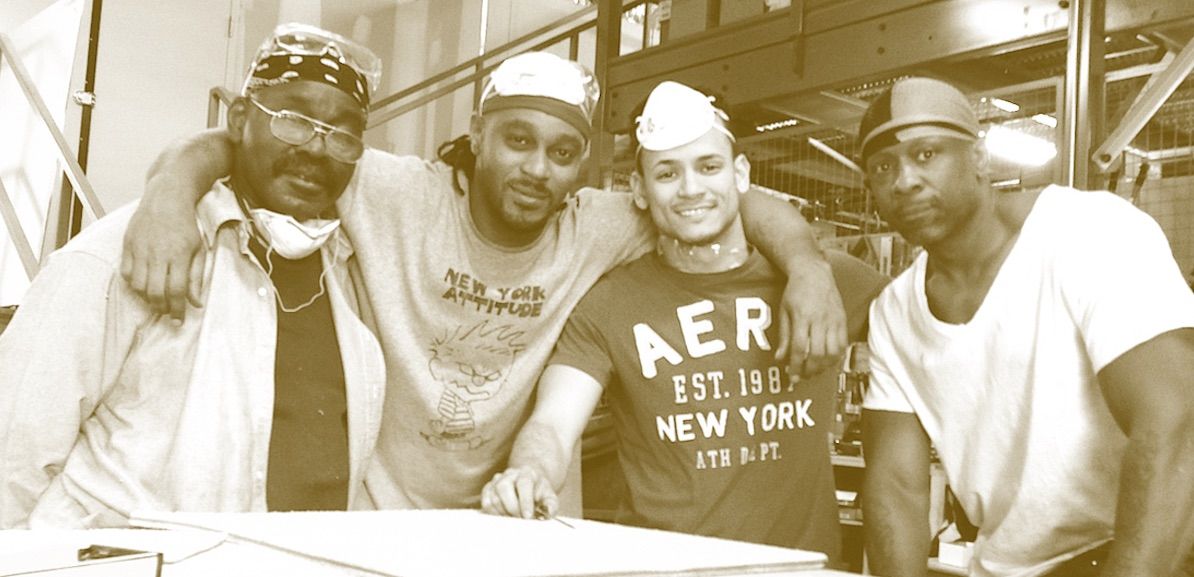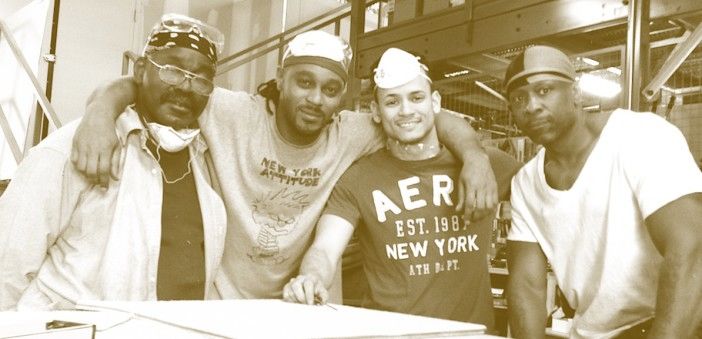 Since 1980, the number of prisoners in the U.S. has nearly quadrupled from roughly 500,000 to 2.2 million. Statistics released by the White House detail that while the U.S. comprises five percent of the world's population, it also comprises 25 percent of all prisoners in the entire world.
These figures are astounding. And yet they don't stop there. According to the Pew Charitable Trust, "2.7 million children have a parent behind bars — 1 in every 28 children (3.6 percent) has a parent incarcerated, up from 1 in 125 just 25 years ago. Two-thirds of these children's parents were incarcerated for non-violent offenses."
Who will fix a prison system that is viewed by so many as being broken? We have a Park Slope neighbor that is putting his energy into this issue, and doing so in our own backyard.
Gowanus, to be exact. A new non-profit organization called Refoundry started up in April of this year. The organization trains formerly incarcerated people to create home furnishings by using discarded materials.
Currently located at Big Reuse (69 9th Street between 2nd Avenue and the Gowanus Canal), Refoundry is already outgrowing its temporary digs — due to space and big ideas.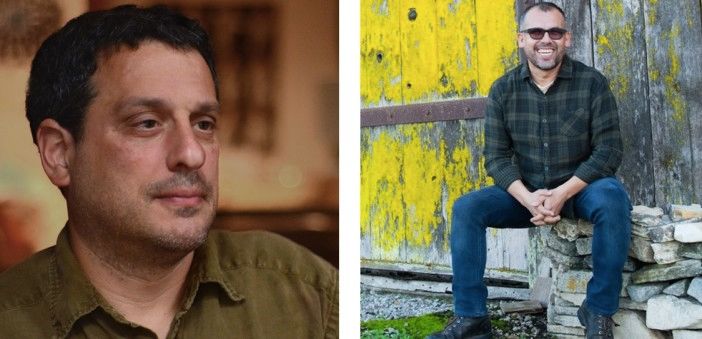 Refoundry was started by co-founder, executive director, and Park Slope resident Tommy Safian and co-founder Cisco Pinedo. Both are furniture designers and have had their own successful businesses. Safian's most recent business was Nova Zembia (now closed), a home decor and furniture store at 117 Atlantic Avenue. Both had businesses in the early '90s in the South Central Los Angeles, working within the urban blight after the riots of 1992.
While Safian tells us they don't have a lot of experience when it comes to the prison system, he certainly can rattle off statistics that he has thoroughly researched. "Recidivism rates are so high — 50% of prisoners in the U.S. are rearrested in a year. 60% are rearrested within five years," he says. "Of those people, up to 70% of the children of parents who go to prison, wind up going to prison themselves."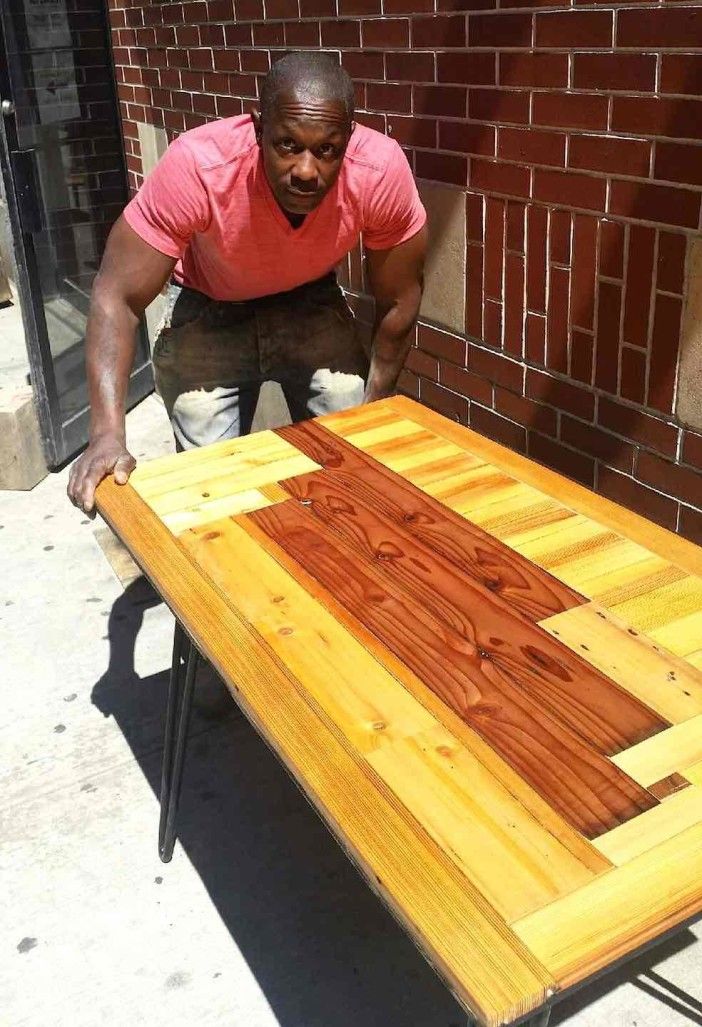 Safian and Pinedo are using their private industry acumen to create an incubator so that former prisoners can not only perfect the craft of furniture building, but create a thriving business on their own.
"Cisco and I are from the private industry, and we see value in that model. Our mission is to create for profit business," says Safian. "We're running a non-profit like it's a for-profit business. We believe in a joint public-private model that is based on entrepreneurship. It's very intuitive and has common sense."
Safian and Pinedo approached major re-entry programs such as The Fortune Society, Osborne Association, Center for Employment Opportunities, and Exodus Transitional Community who work to place ex-offenders in jobs after prison.
Refoundry's approach to select participants for their program is extremely stringent. "They [the re-entry programs] passed on 60 resumes, and then I selected 25," explains Safian. After a series of interviews and and a special three-week training course at Brooklyn Woods, Refoundry selected three participants. "Our target participant is not someone right out of prison. They are a little bit older, a higher maturity level. We're looking at people who are ready to make a change in their lives.
The participants are working to master their furniture building and design skills, while learning the principles of effectively running their own business. When speaking with Safian, he continued to use the word "incubator." The participants currently sell their crafts at Brooklyn Flea during the weekend — now located at Industry City through March 2016.
While Refoundry has been in existence for a short period of time, there are victories happening already. James Eleby, Jr. is 47 years old and was first arrested at age 15. Safian tell us that Eleby, Jr. has spent most of his life in prison. "By his  [Eleby, Jr.'s]  account, he would only last 60-90 days before returning to prison. 'I promise I'll change,' he said, but he always went back," explains Safian.
"When I was about 6-8 weeks into the program, I didn't even think about prison anymore," says Eleby, Jr. And his daughter saw the change, too. "'Daddy, I know you're going to make it this time,'" he says his daughter wrote to him in a text message.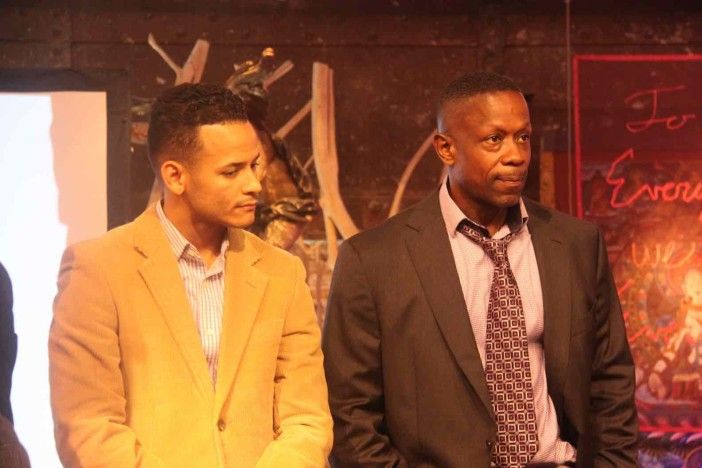 Participant Ralphy Dominguez has worked with Refoundry in a different way. "Ralphy came to us already with an incorporated business, a product, and machines to make them," says Safian. "His passion is his leatherwork. We mutually felt that he would be better off to incubate him right away." Dominguez's business is Pen & Pistol, focusing on bag and luggage design.
But Safian is realistic. "The re-entry programs don't have enough time or resources to do this kind of job training. The job opportunities are primarily low wage jobs without possibility of financial incentive. The participants become replaceable — that's why job attrition is so high."
According to Safian, it's not the people who work within the programs that cause the issue. "'They are doing yeoman's work. It's not the organization, it's the system," he says. In addition, Safian believes it's the way these organizations are funded that creates the major dilemma.
"The linchpin of this funding mechanism is job placement. When an organization places an ex-prisoner in a job, it provides a panoply of services – food stamps, healthcare, Section 8 housing, mental health, substance abuse. They place someone in a job quickly," says Safian. "And the lack of training is why the problem persists."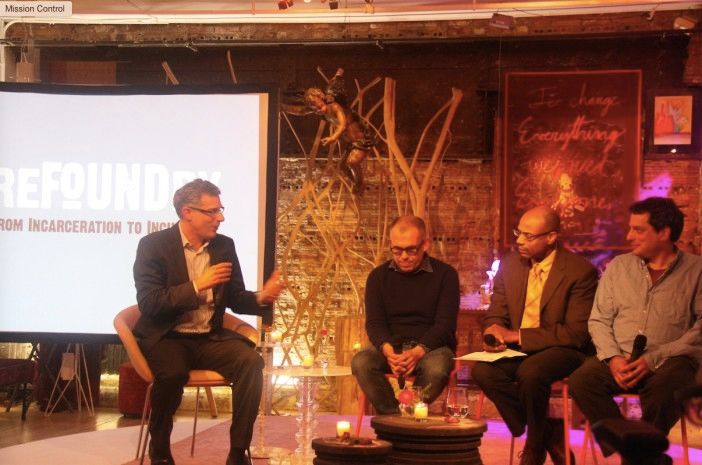 As a testament to their program, Refoundry is getting attention because they see the potential. "We believe we can improve efficiency and outcomes — and that it's transferable to other services populations other than formerly incarcerated," says Safian.
Refoundry is in discussions with Marta Nelson, executive director of the Council on Community Re-Entry and Reintegration put into place by Governor Cuomo in 2014. "We started moving forward with discussion," says Safian. It's promising that governmental organizations are already exploring Refoundry as a potential model.
In addition, Industry City has also reached out to Refoundry, expressing interest to collaborate in some way. "Regardless of where we end up, we want to be there by the end of January. We want to collaborate – it's a pillar of our program. We want to identify and build out a space," explains Safian.
How big does Safian and Pinedo want Refoundry to get? Safian wants "there to be 1,000 Refoundrys." He hopes the organization is a model, and thinks that 20-30 participants in their program is possible. "ABC Carpet & Home and West Elm have already agreed to buy products. They are just waiting for us."
While there is a momentum in the progression of Refoundry, they are in need of fiscal help. They've launched a Kickstarter campaign that is crucial to growing the model. This campaign runs through November 15.
"I'm somebody who believes people can rise to the challenge, " says Safian. "When you leave prison, the challenges you have, the obstacles, overcoming stigmas, keeping a job, this is what we need to help with."