Updated: After Juno's Subway Woes, More Travel Pain On the B/Q Lines This Morning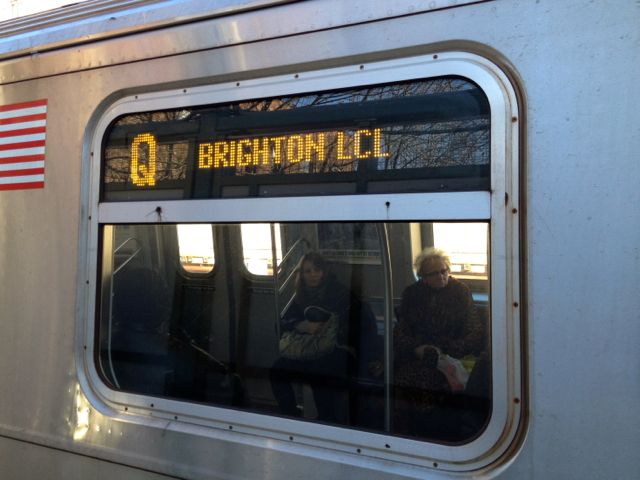 Updated 11:39am: The NYPD let us know that a 21-year-old on the southbound tracks was "apprehended at the Church Avenue subway and taken to Methodist Hospital as an emotionally disturbed person."
Original post: While our Juno travel woes may have come and gone, this morning's subway ride on the B and Q lines was another round of transit pain for many of our neighbors – though a couple conductors made a frustrating wait far more bearable.
According to neighbors who were on the subway, an unauthorized man was running around the train tracks near Prospect Park just before 8am, causing B and Q trains south of the park to sit for about 25 minutes. Neighbor Olivia Sohmer Rosenbaum, who was on the Q train, told us that a "very polite and helpful conductor announced that they had to cut power to the third rail for police to proceed safely," and the man was apprehended.
Sheepshead Bay resident Mike Nemoy also made mention of a pretty cool sounding B train conductor.
"We are delayed because there is a man walking around on the tracks in front of us," the conductor told riders. "Please be patient and enjoy this very New York moment."
Still, after the subway being MIA thanks to Juno yesterday morning, people were in no mood to wait again, and many of you took to Twitter to commiserate.
https://twitter.com/MissPowo/status/560434256569458690
https://twitter.com/LindseyShaps/status/560423961566408704
We have reached out to both the MTA and the NYPD for more information and will update this as soon as we find out anything more. If you were on the subway this morning and have any more information about the incident, let us know. You can email us at editor@ditmasparkcorner.com.