Jumaane Williams Arrested While Protesting Detainment Of Immigrant Rights Activist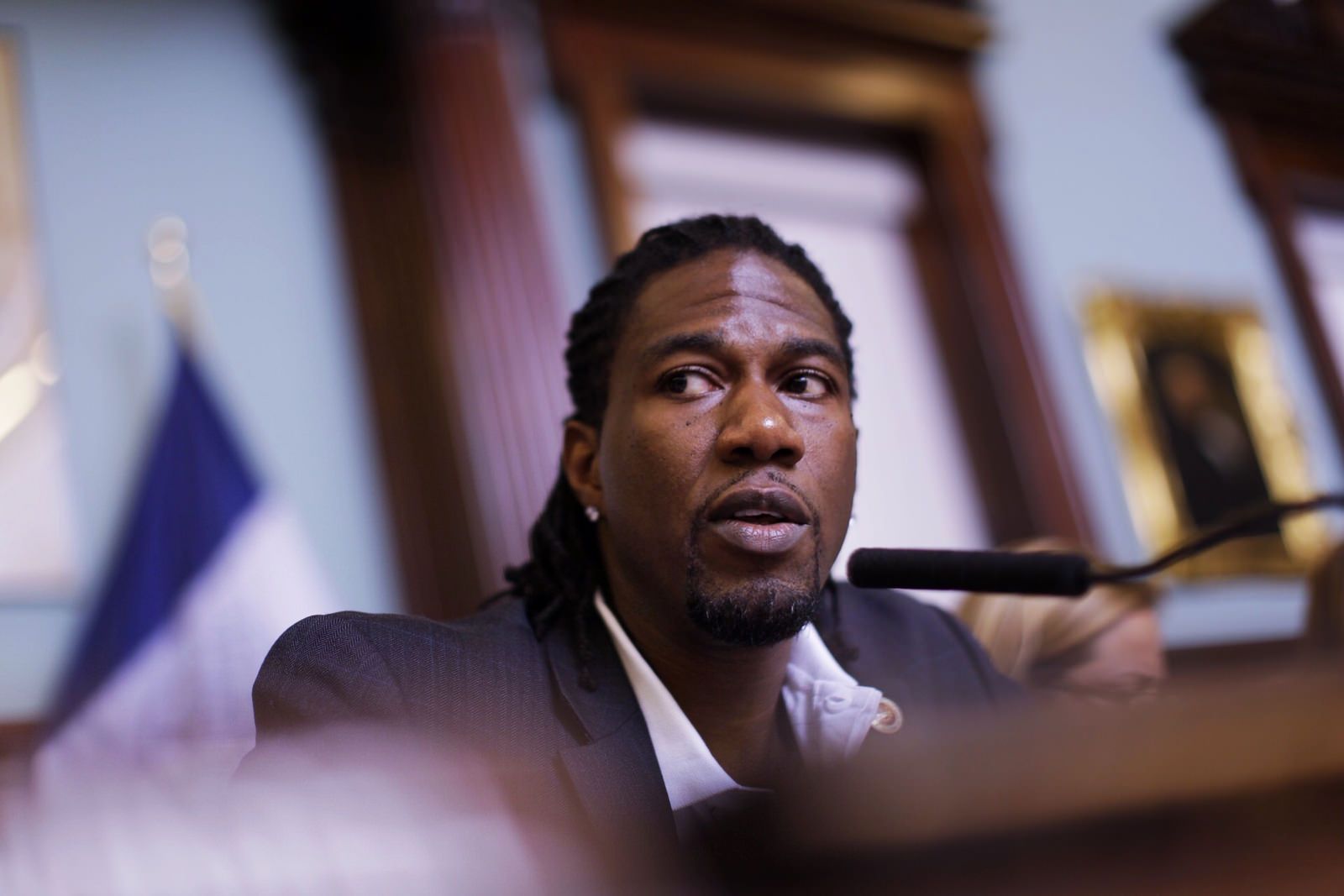 Council Member Jumaane Williams (District 45, Flatbush, East Flatbush, Flatlands, Midwood, Canarsie) was among 18 people arrested today outside the Jacob K. Javits Federal Building during a massive protest after Ravi Ragbir, a prominent immigrant rights activist, was detained by ICE.
What started as a peaceful gathering to support Ragbir's routine check-in meeting with ICE, turned into a protest after news spread that he had been detained by the federal government law enforcement agency.
When approached by a news crew, Williams says, "Freedom. Resist. Freedom. Resist. We are going to resist," as seen in the above video.
Council Member Brad Lander, along with other community leaders, had accompanied Ragbir to his check-in meeting. Little did they know it was going to end up with him being detained and leaving in an ambulance.
Lander took to Twitter to respond to Ragbir's detention.
Ragbir has called New York his home for over 20 years. He is a father, husband, and man who has dedicated his life to fighting for the rights of immigrants. Though Williams' office has yet to release an official statement, the Council Member did show his support for Ragbir on Twitter.
This is not the first time Williams' has been arrested. Just last year, he was arrested at a protest outside Trump Tower, Crain's NY reported. In 2011, he was seen being taken away by cops at the West Indian Day Parade.
According to an immigrant right's activist, there will be another protest today outside the Varick Street Detention Center, where it is said Ragbir was taken.