Joyce Bittan Of Shayna's Restaurant Makes Roti, Curry, Doubles & More With Love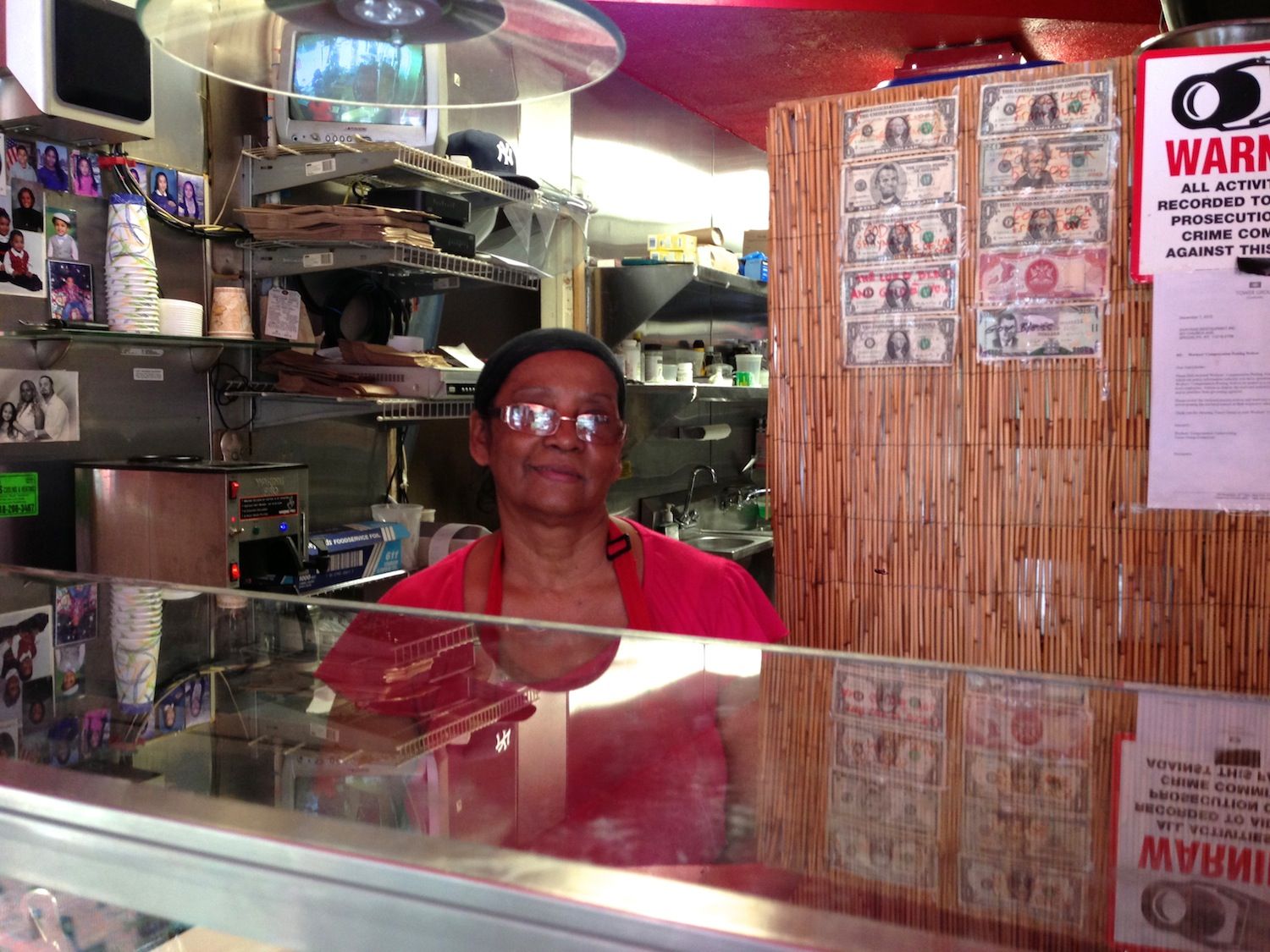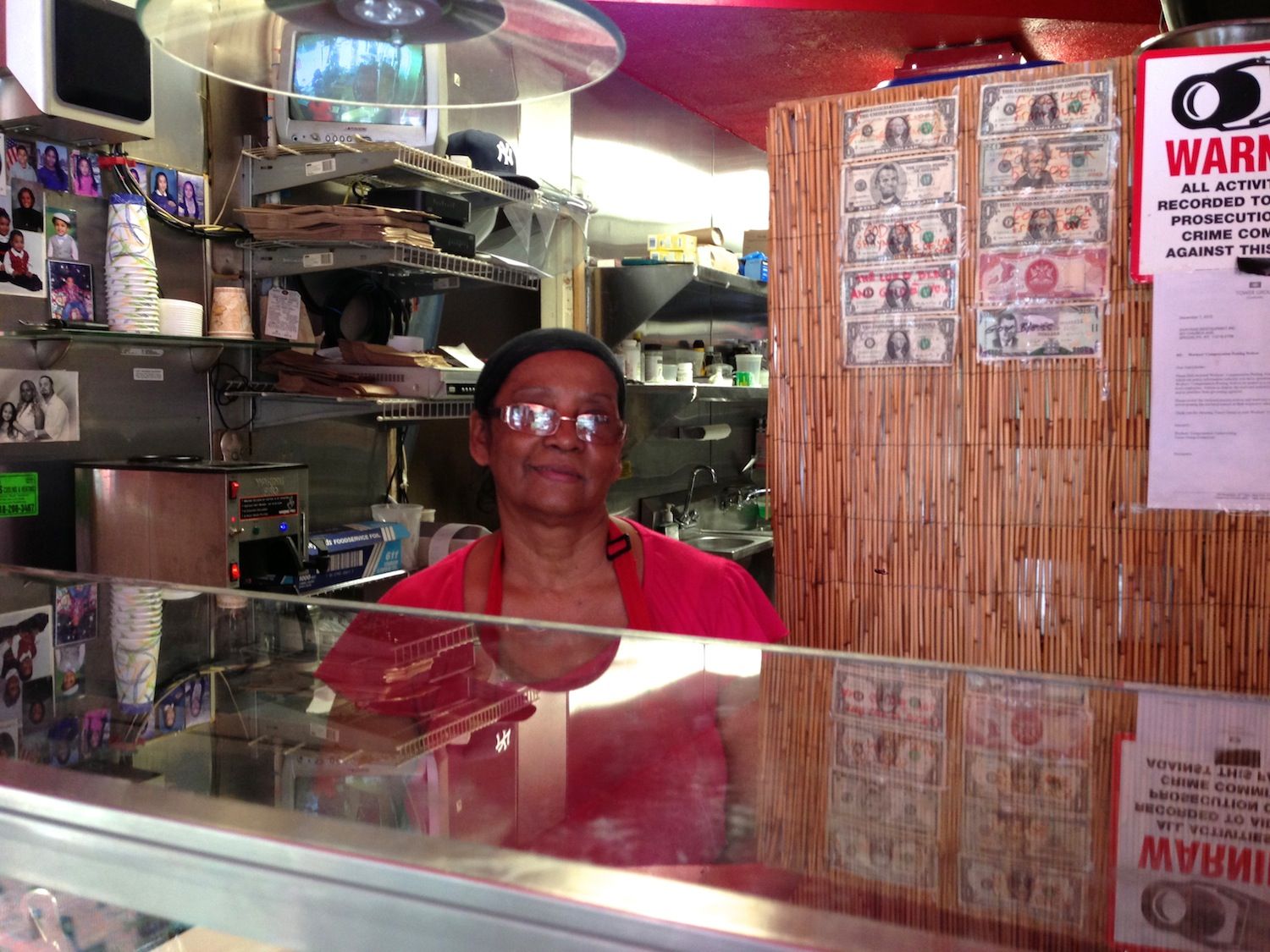 "I was never very into cooking," says Joyce Bittan of Shayna's Restaurant on the corner of  E 10th St. and Church Ave. "My sisters cook all the time, but I was always into other things. We used to have a cook, but they kept messing up. That's how I got started."
Joyce, the the owner and full-time cook at Shayna's, makes some of the most delicious and affordable food on the strip–and offers some of the best service, too. The restaurant is named after one of her granddaughters (who she says prefers Italian food), and has been open in its current incarnation for just over five years, though it had been a restaurant shuttered by the city before that. Since reopening, patrons have called it the best Caribbean food in New York and the best roti shop in the area, and made no small mention of Joyce's (sometimes incorrectly cited as Shayna's) hospitality.
"Shayna's is the best Caribbean food I've ever eaten," says one reviewer, "even better than my grandma's!"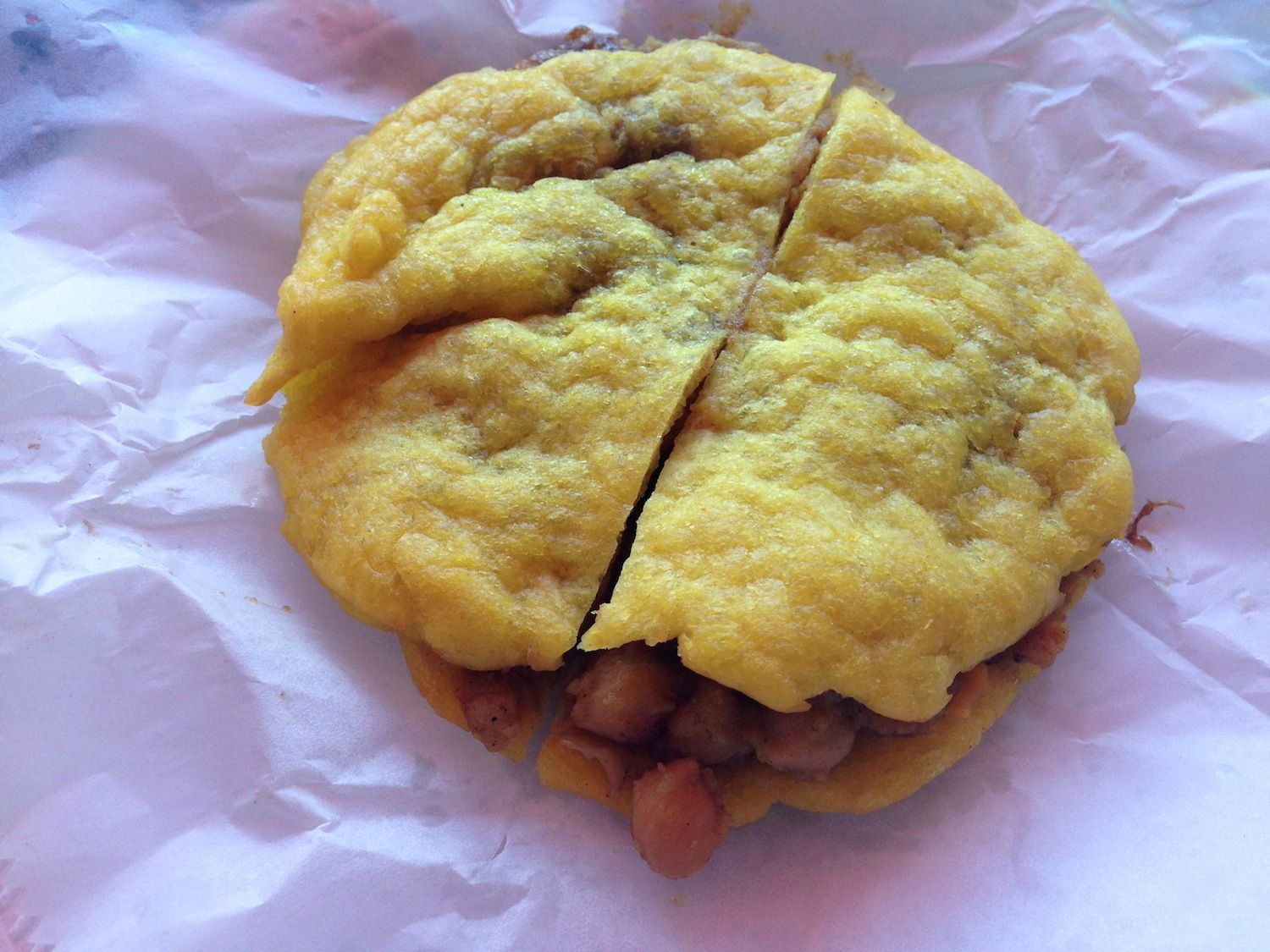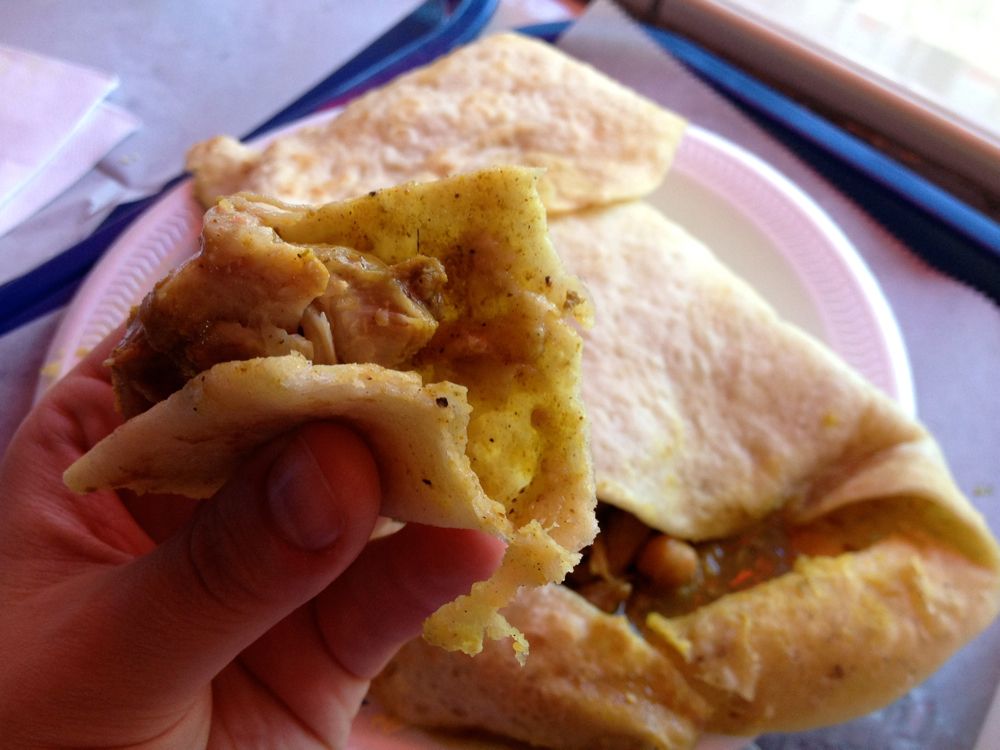 When we go in to order a huge plate of goat roti ($7.50) for lunch, she suggests we also try doubles ($1.50) while we can, since the sandwich with curried chickpeas and tamarind sauce-sweetened bread is not always available.
"It takes a lot of time to make them," she says. "I used to make them in the morning to have them ready for the afternoon, but then I would run out of time and not have lunch ready. It's embarrassing when people come in for lunch and there's no lunch!"
She suggests calling ahead for doubles, so she can have them ready when you arrive.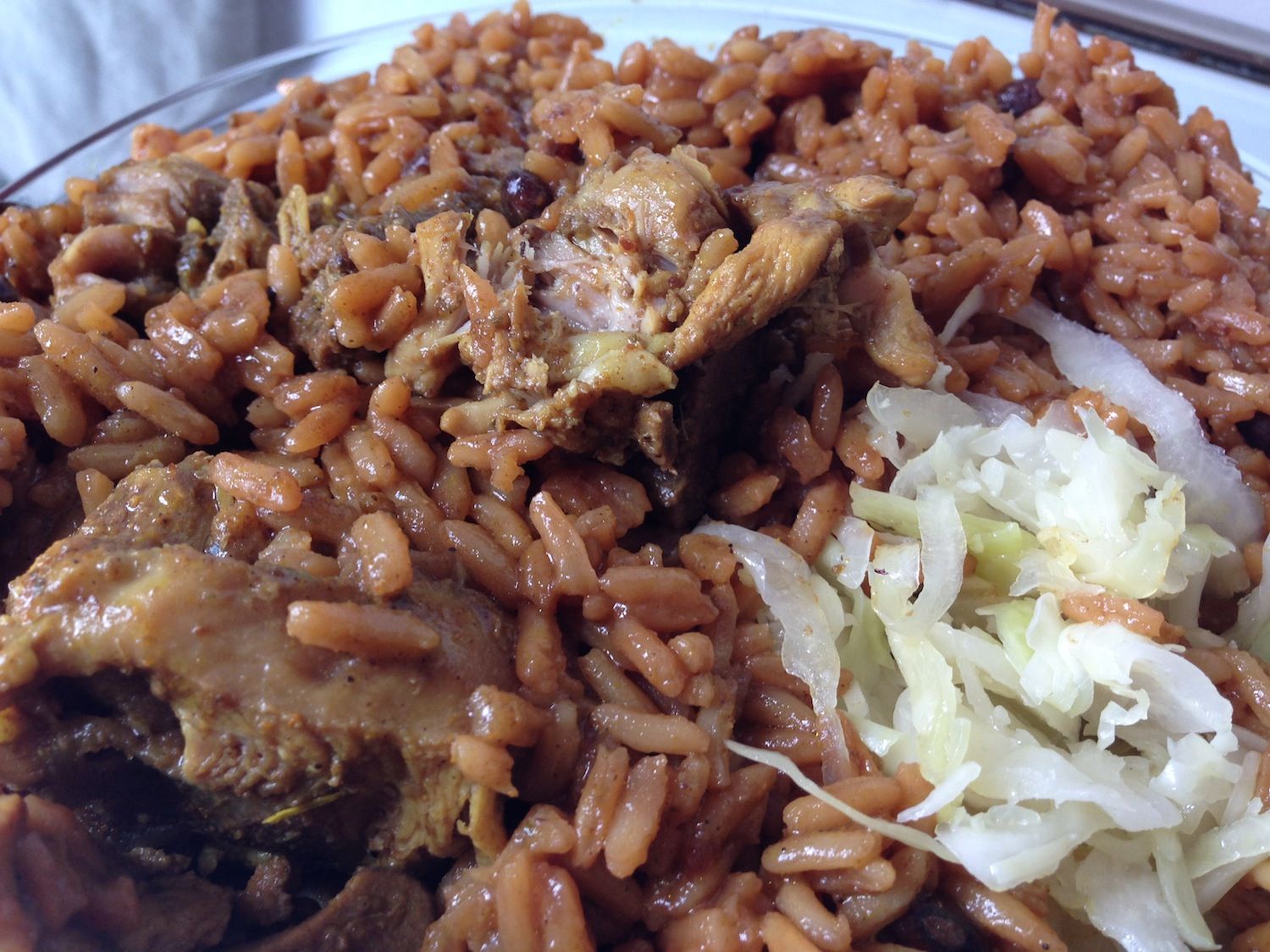 The next dish up is curry chicken with rice and cabbage ($6), which is a ton of food for the price, and as in the case of goat roti, the meat is juicy, well-seasoned, and falling off the bone. When we go in to pick it up, Joyce elaborates on how opening a restaurant made her fall in love with cooking.
"I think I was just lazy," she says, mentioning her busy schedule and lack of fervor for washing pots, "but now I can't get enough." She says her Italian stepdaughter (Shayna's mom and the reason for her love of Italian food) comes in and helps cook sometimes, and that a few of her grandkids like working in the kitchen, but mostly for baking. She also talks more about business.
"I could have closed a long time ago," she says, "but God gave me this gift, and I'm going to use it." She's noticed a change in the local demographic since opening, and has spoken to some of the new restaurateurs moving in on Church, but she says she doesn't feel the shift has affected her customer base either way.
"Every day we're busy, I'm thankful," she says, "and when we're not, I'm thankful, too."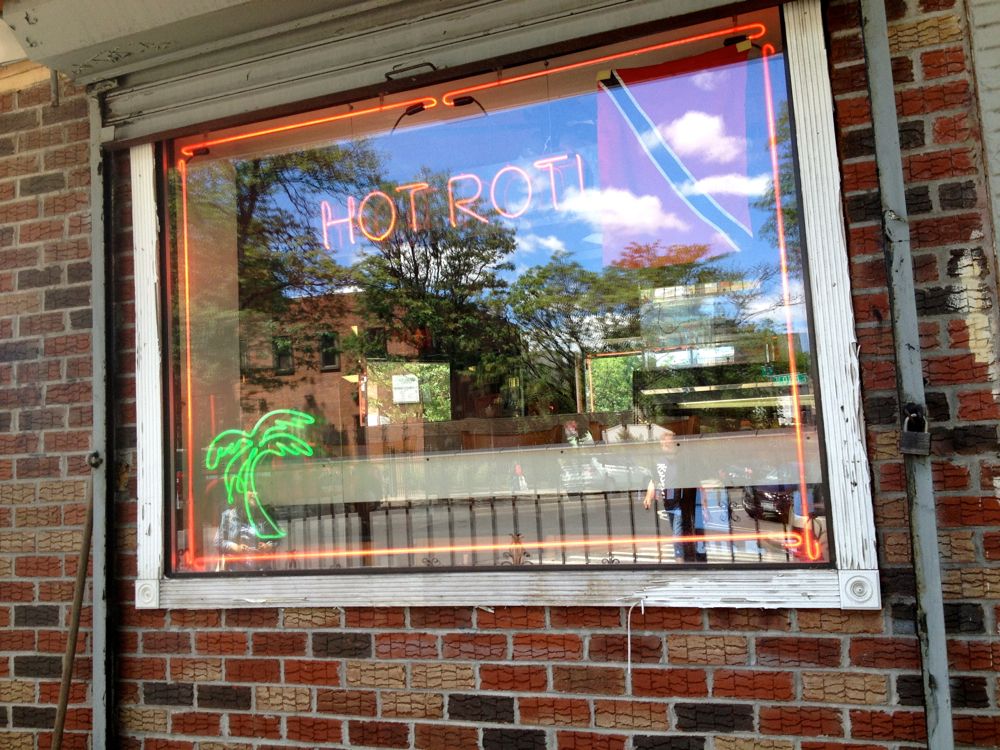 Between the quality of the food, the price, and the service, the only issue with Shayna's is its fluctuating opening hours. Joyce works late and isn't always able to keep the gates up for the full hours listed on the takeout menu (9:15am-8:30pm Monday-Saturday, closed on Sunday).
You can stop by Shayna's to meet and support Joyce, as well as to get a heap of amazing food for a ridiculous price, at 907 Church Ave. (on the corner of E 10th). Just call ahead at 718-282-8190 to make sure they're open–and don't spoil your appetite beforehand.