Jordan's Lobster Dock Offering At-Cost Lobsters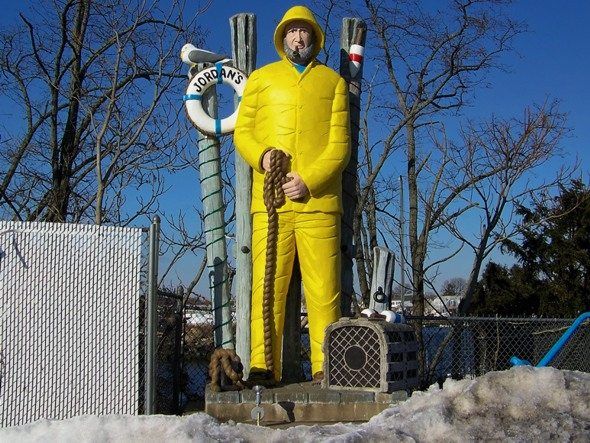 After all the whining we've done about the blizzard and its paralyzing effect on lives and businesses, there's one great thing to be thankful for: an overstock of lobsters at neighborhood staple Jordan's Lobster Dock (3165 Harkness Avenue).
The business is now home to 5,000 pounds of the delicious crustacean, after sales were crippled by the snowstorm. Now they're looking to get rid of the inventory – at cost – for the first time in the 40-year history.
"We run a seafood lobster market NOT an aquarium," Manager Captain John Olsson is quoted on the business' website.
According to Grub Street, where we first heard about this awesome deal, a one-and-a-quarter-pound lobster can be picked up for $12, and larger ones are selling at $6.99 per pound. The at-cost deal lasts until the end of the month
Well, this is one Jew that can't wait for his treif dinner!