Jordan's Lobster Dock Grabs Best Of NY Win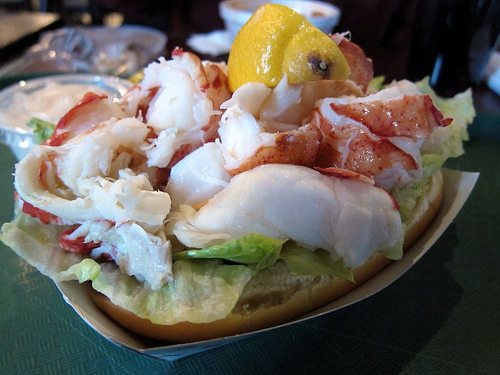 The New York Daily News has been steadily compiling their annual Best of NY places to chow down. The voter-submitted eateries are located all over New York and range in categories from best sandwich to best Thai food.
Luckily for Sheepshead Bay — and I say 'luckily' because what kind of marina would we have if we did not offer the best seafood —  the lobster rolls at Jordan's Lobster Dock, 3165 Harkness Avenue, have taken home the prize for Best Lobster of NY.
Here's what the folks at the Daily News wrote:
The lobster business is not something you just jump into. It takes years to claw your way to the top. Located on the banks of Hook Creek just off the Belt Parkway, Jordan's Lobster Dock has been slinging large marine crustaceans since 1938, making it the oldest lobster purveyor in New York City. Owner Bill Jordan keeps over 10,000 pounds of lobsters under the floorboards in the back of his no-frills restaurant/store. The lobsters, all from Maine and Canada, are then purged of impurities for 48 hours before being steamed for eight minutes and served piping hot. Much like Jordan, who's been in the business for over five decades, the lobster rolls ($18.99) don't mess around. A quarter-pound of fresh lobster meat, all claw and knuckle, is placed on a toasted and buttered roll. Condiments come on the side. There's no filler at this Brooklyn gem, just tons of rich lobster meat for a reasonable price.
That's right folks, there's no filler here, just tasty, lobster-y goodness. Congrats to Jordan's Lobster Dock!