Jola Mex Coming To 310 9th Street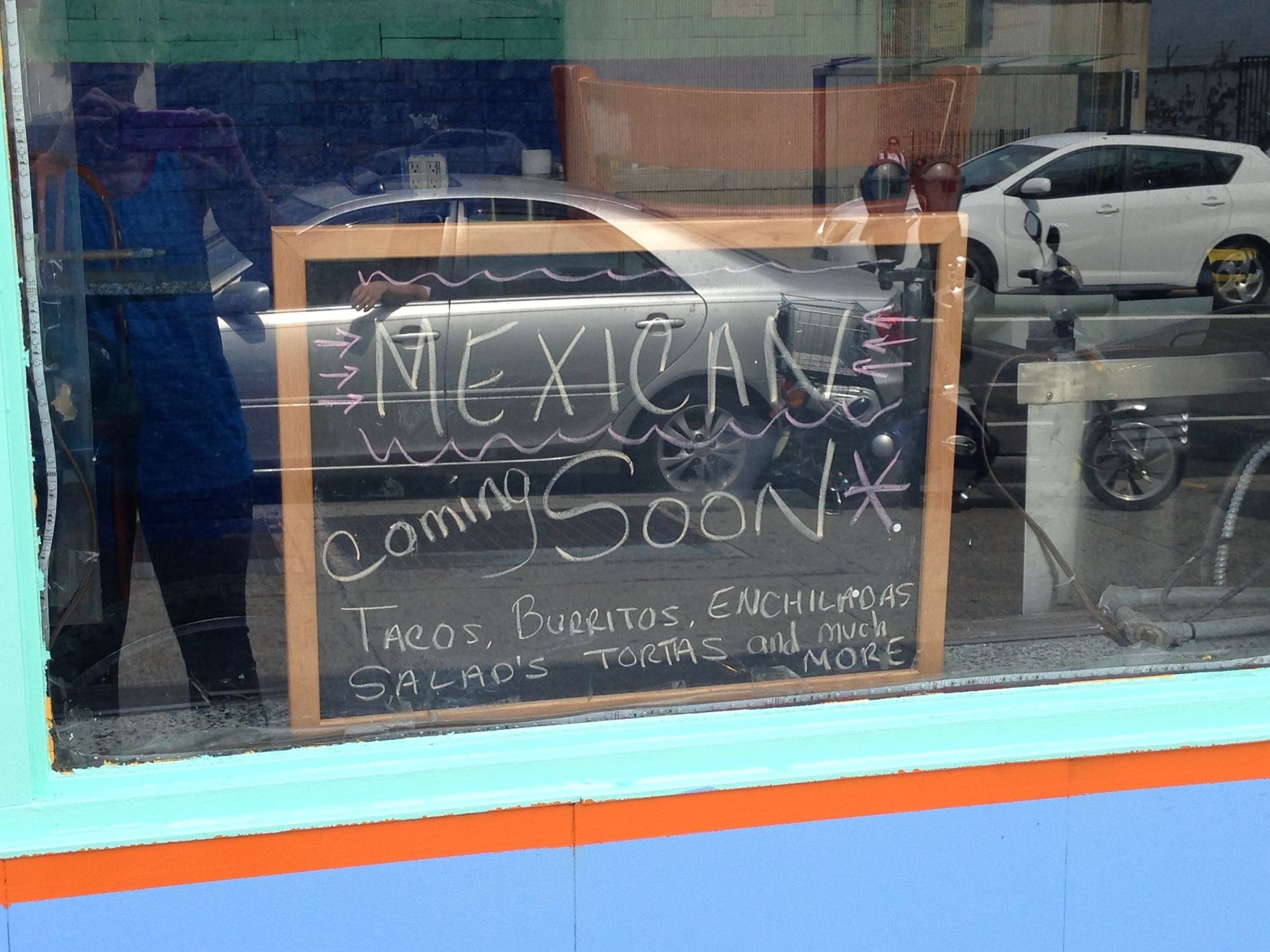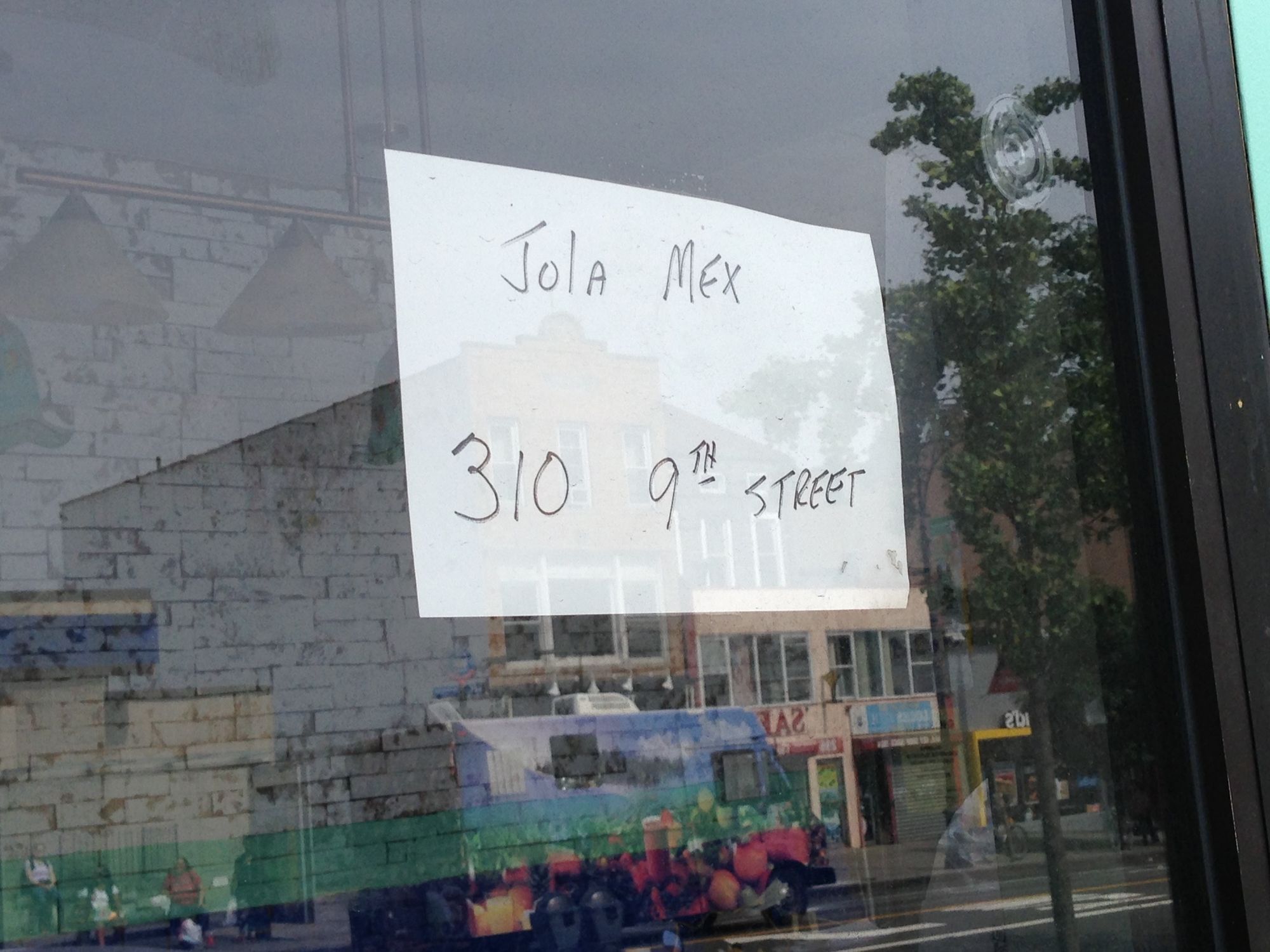 We've got some new Mexican food coming to 9th Street and 5th Avenue. A handwritten sign for Jola Mex recently appeared in the window of 310 9th Street, formerly the home of Fusion City, a Chinese/Indian restaurant that opened in March, but never seemed to find its footing.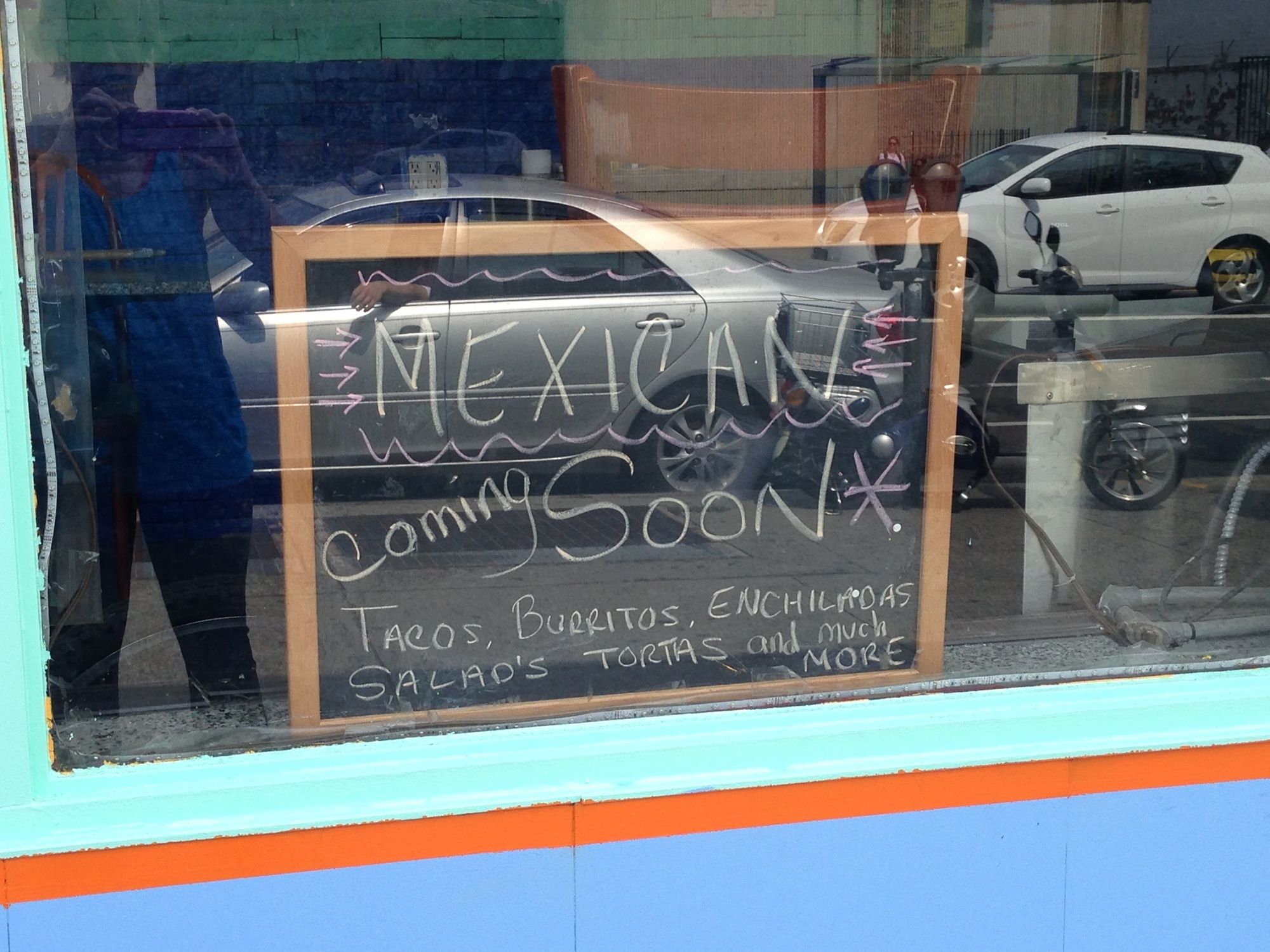 According to a chalkboard also posted against the window, we can expect such Mexican restaurant staples as tacos, burritos, enchiladas, salads, tortas, and "much more."
This transplant Texan is definitely intrigued, and will let you know as soon as Jola Mex opens its doors.