Joined By Comptroller Liu, Be Proud Foundation Helps Feed Hundreds For Passover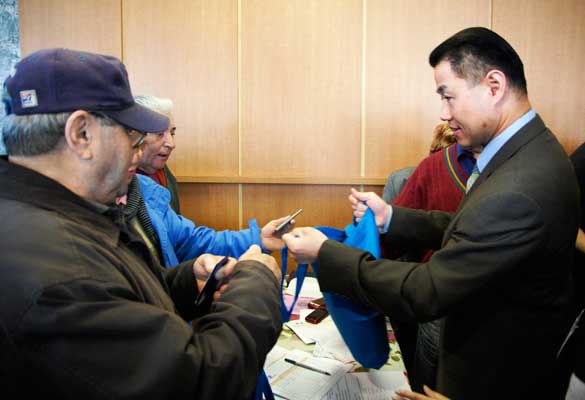 New York City Comptroller John Liu joined the Be Proud Foundation yesterday afternoon, as the organization handed out more than 500 bags of kosher food in advance of Passover.
It was the third year in a row in which Be Proud organized the event, hosted by Aqua Health Rehabilitation Center at 2753 Coney Island Avenue. The group gave out Aqua Health tote bags stuffed with matzoh, Kedem grape juice, macaroons and other traditional Passover goodies, to a crowd dominated by seniors hailing from the former Soviet Union.
"Passover is the best time for us to show that we care about our neighbors," said Raisa Chernina, founder of the Be Proud Foundation. "By giving out food we are going to share our happiness with those people who count on us more than ever in this current economic climate."