Join The Fun At The Fabulous Fifth Ave Fair This Sunday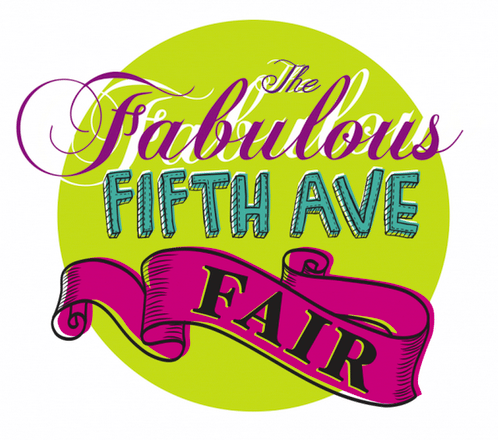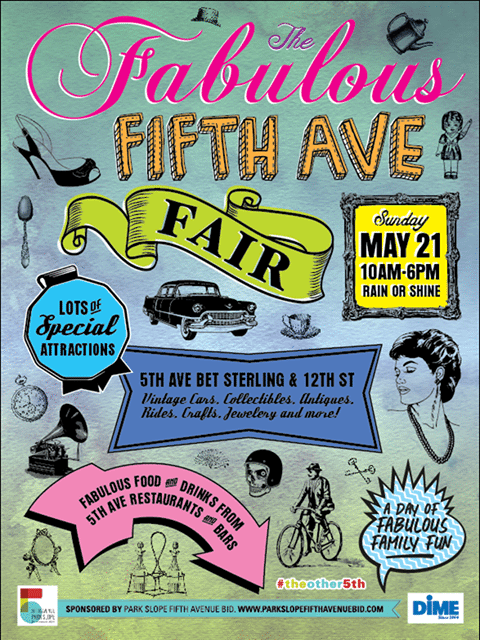 Come rain or shine, the Fabulous Fifth Avenue Fair is happening this Sunday, May 21, on Fifth between Sterling Place and 12th Street from 10am to 6pm.
Hosted by the Park Slope 5th Avenue Business Improvement District, this popular annual street fair will feature lots of music and dance performances, art, shopping, vintage cars, activities, and demos. Food and drink will be available from local eateries.
Stop by, take a stroll along Fifth, and join the fun! Check out the lineup of some of the events below.
12pm—4:30pm:  Brooklyn Music Factory performance, followed by a special dance performance by Dancewave (3pm) and Likho Duo (at the BID Stage, near the Key Food Parking Lot)
12pm—3pm: Wild will have live music (at corner of Douglass)
12pm:  The band Full Disclosure will perform at 200 Fifth Restaurant, Bar and Grill
12pm:  Yesterday and Today, a Beatles tribute band, will perform at La Villa (near Garfield Street)
12pm: Smith's Tavern will have live music (at 9th Street)
2pm:  Urban Choir Project will perform at The Monro Pub (between 11th and 12th Streets)
3pm: 7th Boro featuring Joy Jones and BID Executive Director, Mark Caserta, will perform at the BID booth (at 5th Street)
3pm—5pm: The Paprika Marching Band will play/march down the 5th Avenue stretch from Sterling Place to 12th Street
All Day: The Gate will have a DJ spinning tunes throughout the event (at 3rd Street)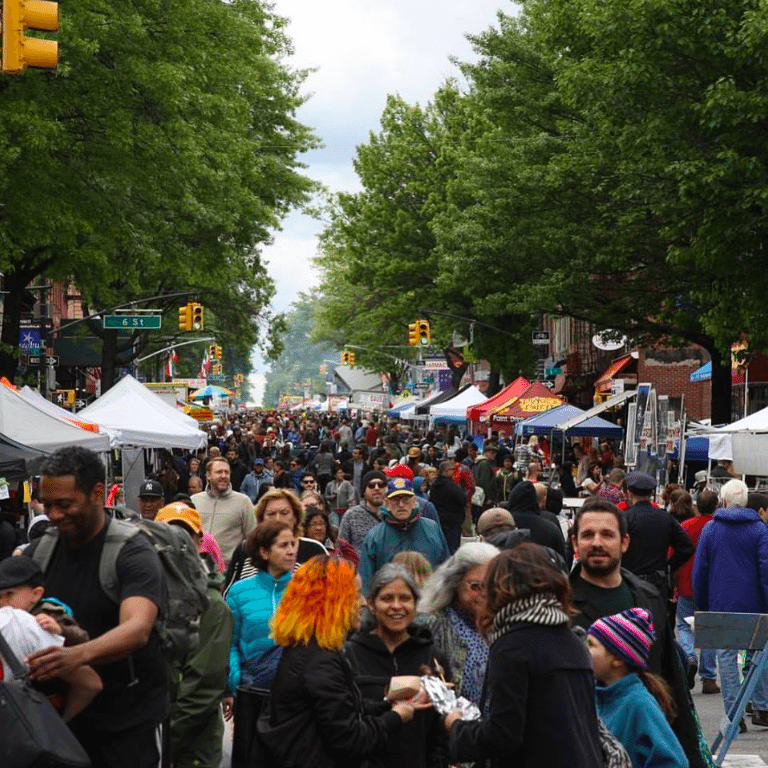 There will also be a bunch of free family-friendly activities, mini-classes, and spot performances throughout the day, including:
12:30pm—4pm: Spoke the Hub will have a booth set up on Fifth Avenue between Union & President Streets. Get "inked" with a Spoke the Hub tattoo. Sign up for a raffle and learn about Spoke the Hub's Summer Camp Gowanee for all ages.
12:30pm: Camp Gowanee Art Explorers, make earth-friendly bird feeders with Lori Jorgensen
1pm:  Mindy Toro & Dancers will perform
1:30pm—2pm: Learn the Spoke the Hub Hustle at Doreen Miranda's dance class
2pm: Do the Spoke the Hub Hustle with the Fifth Avenue BID crew
2:30pm: Spoke the Hub students & staff performances including ballerinas, clowning with the SaraBesque, and the Hip Hop Crew
And visitors can even work off some of the snacks they'll be chowing on along the route with free fitness demos and classes, including:
3:30pm—4pm:  Fit Dance BK will host a Fit Dance Zumba class with Lisa Rochlin (at the BID Stage, near the Key Food Parking Lot)
4:30pm: Body Reserve will hold a Zumba class (outside the Associated Supermarket south of Union Street)
All Day: Harbor Fitness will host a bunch of fitness demos and "Feats of Strength" competitions (i.e. kettlebell swing and burpee challenges) throughout the day at its booth at 12th Street.