John Dewey HS Gets A New Student Kitchen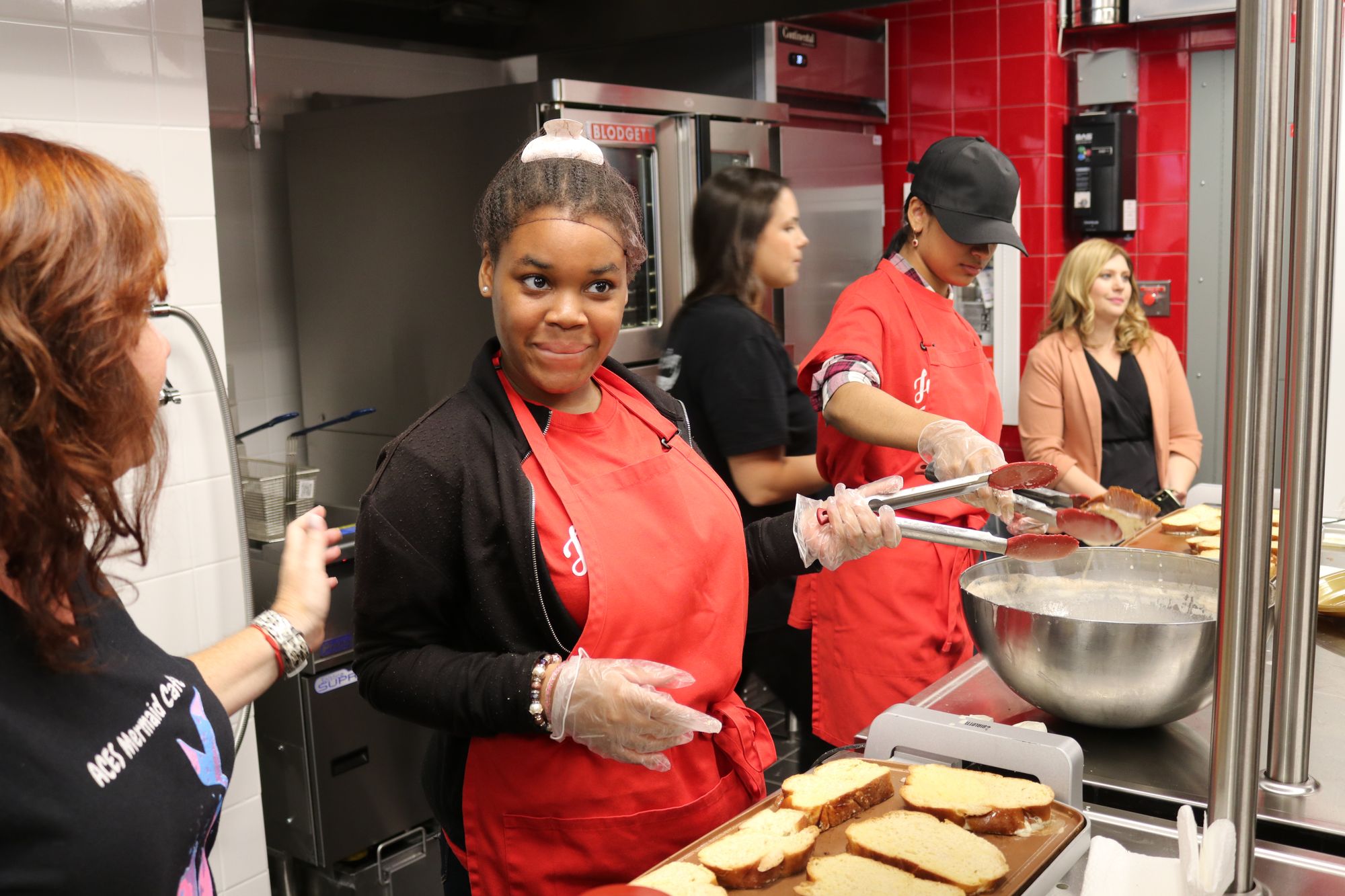 GRAVESEND – Five years ago, there was the talk of shutting John Dewey High School down. Last Friday was a celebration of how much can be accomplished under the unwavering vision and leadership of a strong principal, Connie Hamilton, with a dedicated team and strong support from local education councils, to Chancellor Carranza, but in particular – local council member and former teacher Mark Treyger.
When Hamilton took over five years ago, the large high school was organized into five academies, of which Business Management and Culinary Arts Academy is one. On Friday, September 13, a big red ribbon was cut opening a state of the art kitchen that will enable its students to better prepare for the life outside the school's doors.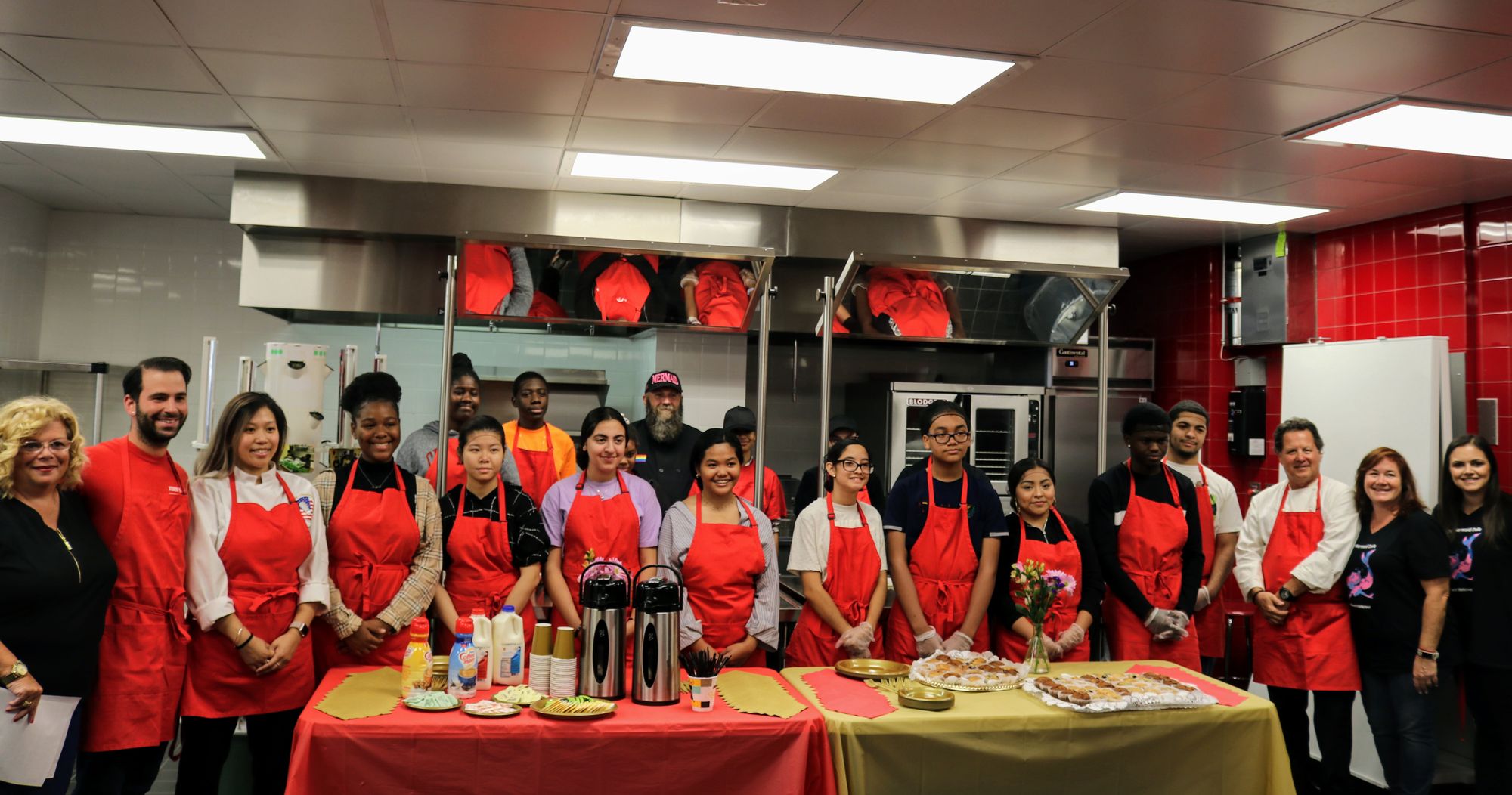 The new kitchen includes "a deep fryer, grill, double-decker convection oven, speed racks, table mixing machines, stove, sink, and exhaust hood with a mirror above it. Five student work stations have stainless steel culinary materials, a compartment sink, pot racks, veggie sink, hand sinks, a dishwasher, commercial refrigerators, and freezers. In addition, there are two student computer stations with printers, and a SmartBoard," Treyger's office says.
The $3 million investment, funded by Treyger, Speaker Corey Johnson and former Speaker Melissa Mark-Viverito,  is a project that is very close to Treyger's heart, as he LOVES to cook, and he and Chancellor Richard Carranza agreed there is nothing better than food to bring people together.
The new kitchen was built by the staff of the School Construction Authority, and its president Lorraine Grillo was on hand to thank her staff, as well as National Grid for working day and night to make the opening possible. "We had some difficulty with the gas system here. Without their help this would not have happened."
But Friday was about so much more than a new kitchen.
"This is a celebration of learning," Carranza said. To cook, to follow a recipe, "you have to have literacy skills, you have to be able to measure, you have to do proportion, and then you have to be able to have a taste."  That leads to thinking about how to sell what you've made, a business plan, advertising, management, Chancellor continued. "I'm saying that if anyone were to think that we were here to celebrate this beautiful kitchen, it's just a sliver of what we are celebrating. We are celebrating the 21st-century learning, job-embedded learning for our students that will take them across the world. And our students have this opportunity in this state of the art kitchen."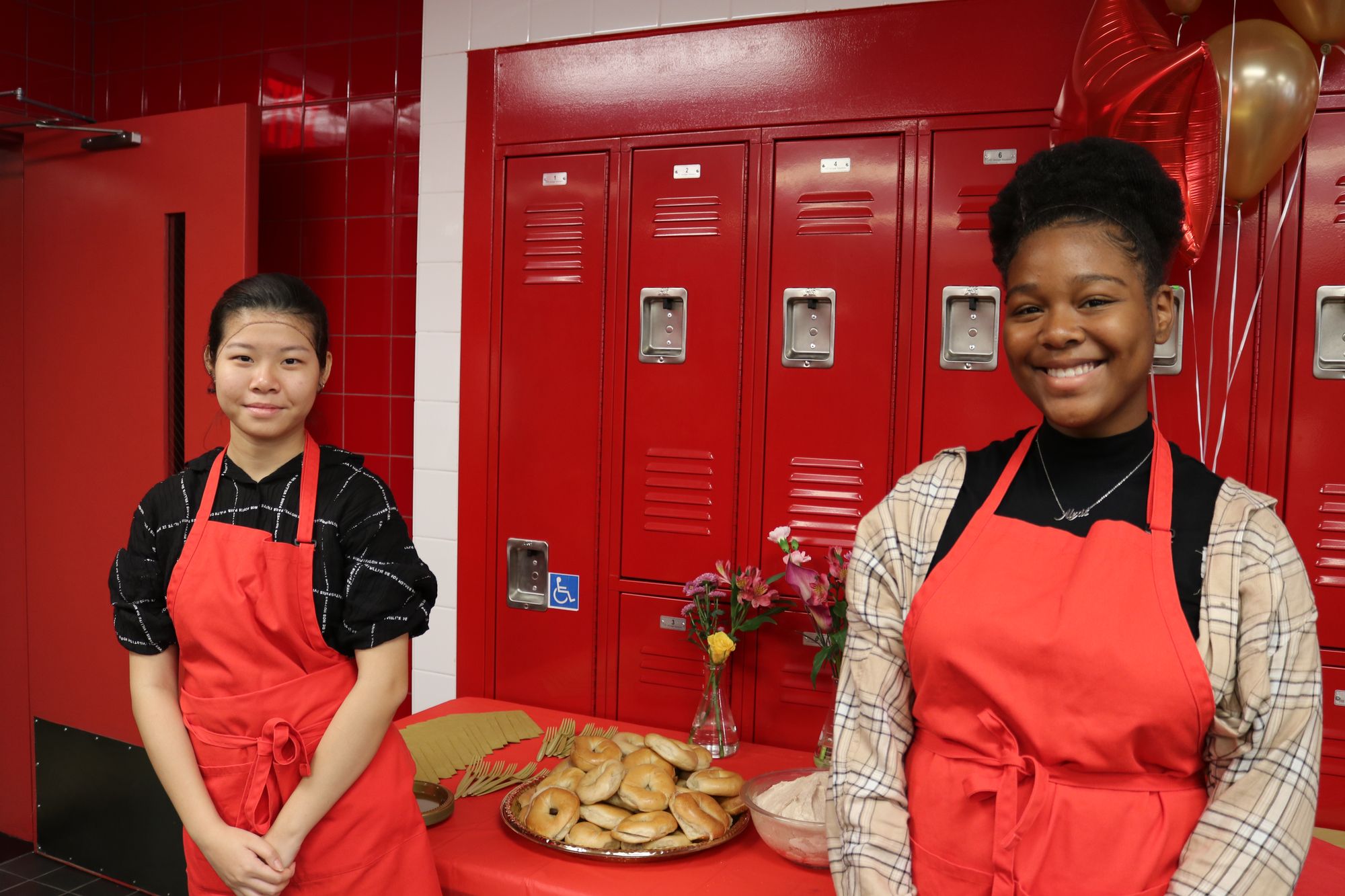 He promised "were not stopping here. We are adding more programs.  There are 300 programs in career and technical education across the city in 130 schools. Which means  64,000 kids will have these kinds of opportunities this year."
Some of the students that use the new kitchen are part of ACES program. "These are kids, they say, that have an intellectual disability," Treyger said."Take a good look around the room of what they are preparing. That is called special talent," he added, thanking Mr. Michael Colon, who teaches the culinary program, and Rob Carito, who teaches ACES program.
Students learn everything from butchering and knife skills, to artisanal chocolates, cakes and specialty cooking, Mr. Colon explained. And it showed in the presentation and the range of baked and whipped up deliciousness on offer. There were muffins and spreads, and different kinds of quiche, and the smell of french toast on the griddle.
Students had started at 8 am to bake everything, clean up and set the space up for visitors. When asked if they planned on careers in food business, the ones we talked to would not commit. They had set their goals to be scientists and doctors, but to cook well – and to have a certificate that allows one to get a job – is part of the plan to get them through college.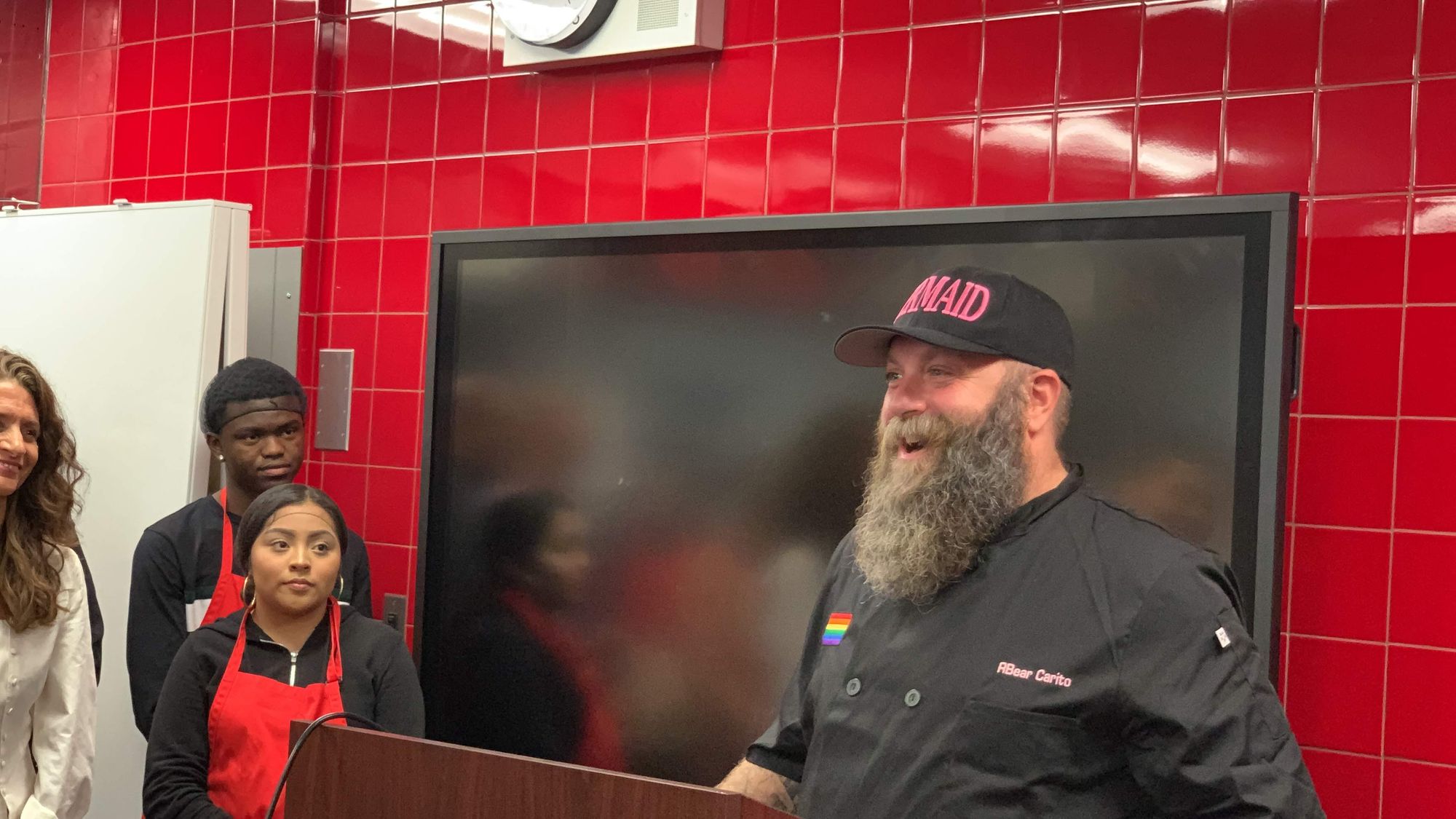 ACES teacher Robert Carito spoke eloquently of why this investment in our students, especially those that may be differently-abled, so important:
"The reason I wake up in the morning is the greatest students a teacher can ever wish for, who amaze me daily with what they are able to do, and with how much they just want to do it. I would like to welcome you, and thank you for letting us cook for you, and distract you with the smell of french toast."
"I like to call the Aces program The Little Program That Could. We started with nothing but bagels in the morning, and we transformed in a very short period into a program that reflects all of our students' ethnicities with respect and utter enthusiasm. Our students take the lead on the menu, prepare all of the ingredients, from scratch, and serve them to our teachers, all while cultivating the necessary skills in cooking, sanitation, and teamwork needed to enter any job they come across.
I am so incredibly proud to present my students to you, and encourage you to speak not to me but to them and let you tell them our story. Thank you so so much."
"Welcome to our new kitchen!"