Jimmy Fallon & Mario Batali Praise Buffalo's Famous Sandwich, Says Owner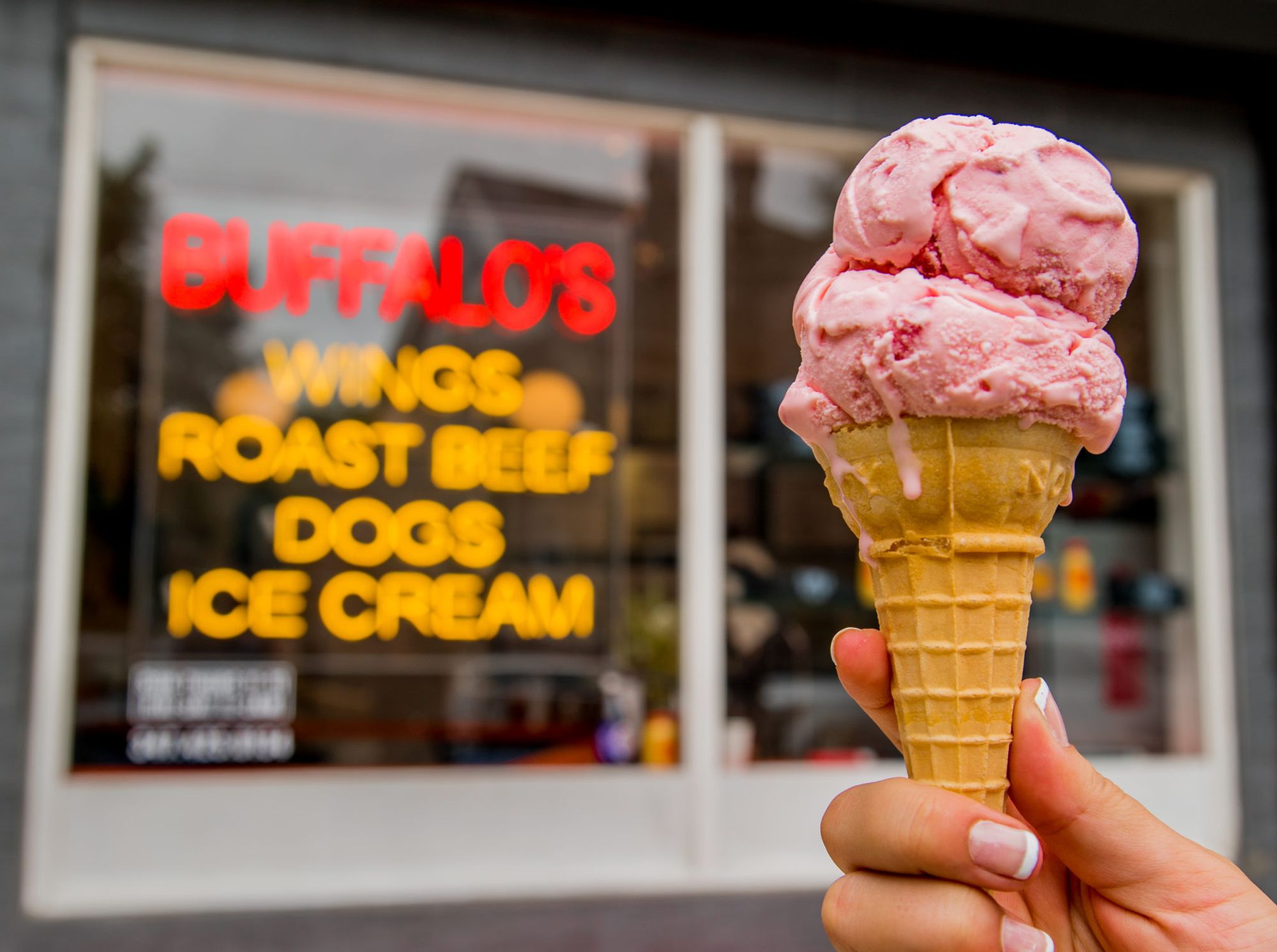 What's a NYC-filmed show to do when they want real-deal Western New York fare without driving seven hours upstate? The same thing that we do in Ditmas Park, it seems, which is head to Buffalo's Famous on Church Avenue between Stratford and Westminster Roads.
Buffalo's Famous might actually be, well, pretty famous after last night's episode of The Tonight Show with Jimmy Fallon, which featured Fallon and Chef Mario Batali chowing down on a sandwich bought from the restaurant, according to BF's Facebook page.
Batali was on the show promoting his new book of American recipes, and pulled out a Western New York favorite, "Beef on a Weck" or, a hot roast beef sandwich on a kummelweck roll dipped in au jus.
While the Tonight Show didn't mention Buffalo's Famous by name, before taping Fallon's staff reportedly made a crucial stop at the Western NY food hub on Church Avenue.
Buffalo's Famous owner John Marren said:
We are friends with Jimmy's makeup artist, and apparently some members of the Roots band live near Prospect Park, and have ordered from us — so someone thought of us to make the sandwich.
When the show's assistant came in yesterday, he said that he needed one for his lunch, one for Jimmy's lunch and 3 unmade ones for tonight's show.
We aren't sure why they didn't verbally plug us, but are honored to represent a Buffalo legend nonetheless.
When asked what he thought, Fallon said, "That might be the tastiest thing I've ever had in my entire life."
We reached out to the Show, and will update the story with more details if we get them! But in the meantime, congrats to Buffalo's Famous, which opened on Church Avenue in June 2016, and continues to grow in popularity.
And one more mystery remains — what happened to the other two sandwiches ordered for last night's show?