Jan 31: Student And Teacher Art Exhibition And Auction At I.S. 228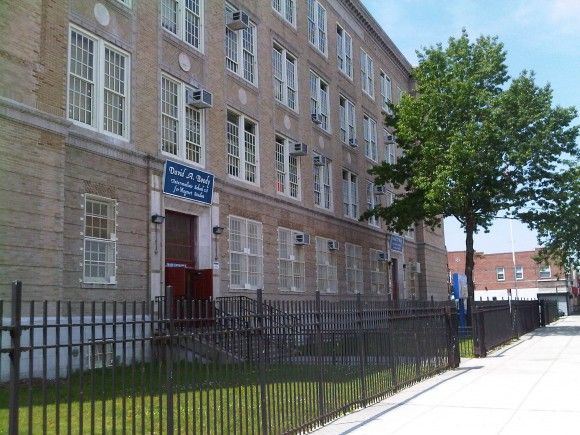 This Thursday, January 31 at 6:30 p.m., the teachers and students of David A. Boody Art Magnet are putting on an art show. "An Artistic Winter Evening: An Exhibition of Student and Teacher Art," is a collaborative show from the school's Art Magnet department.
Under the direction of Ms. Lisa Banker, Art Magnet Teacher at I.S. 228, students created over two hundred pieces of artwork that will be auctioned off to benefit the School's Art Program, according to a release.
Proceeds from the auction will equipment and an art facility. David A. Boody is located at I.S. 228, 228 Avenue S.
"Our Art Program consists of many talented student artists. At Boody, the arts are a major component of our academic program. We want to build well-rounded talented students who are college ready and beyond," said Domenick D'Angelo, Principal of I.S. 228.
Teachers and artists from The Barsky Gallery in Hoboken, New Jersey have also donated professional works to be auctioned off.
All community members are invited to check out the collection in the lobby and interact with the artists. The silent and live auctions will take place in the school's brand new auditorium. I.S. 228's music students will entertain guests and light refreshments will be served.
Tickets will be sold at the door, or in advance at $10.00 per adult. Students are free with accompanying adult. For reservations or information, call the PTA of I.S. 228 at 718-375-7635 at extension 1301.