Jaleesa Rudder Has Lupus And Needs A New Kidney – Can You Help?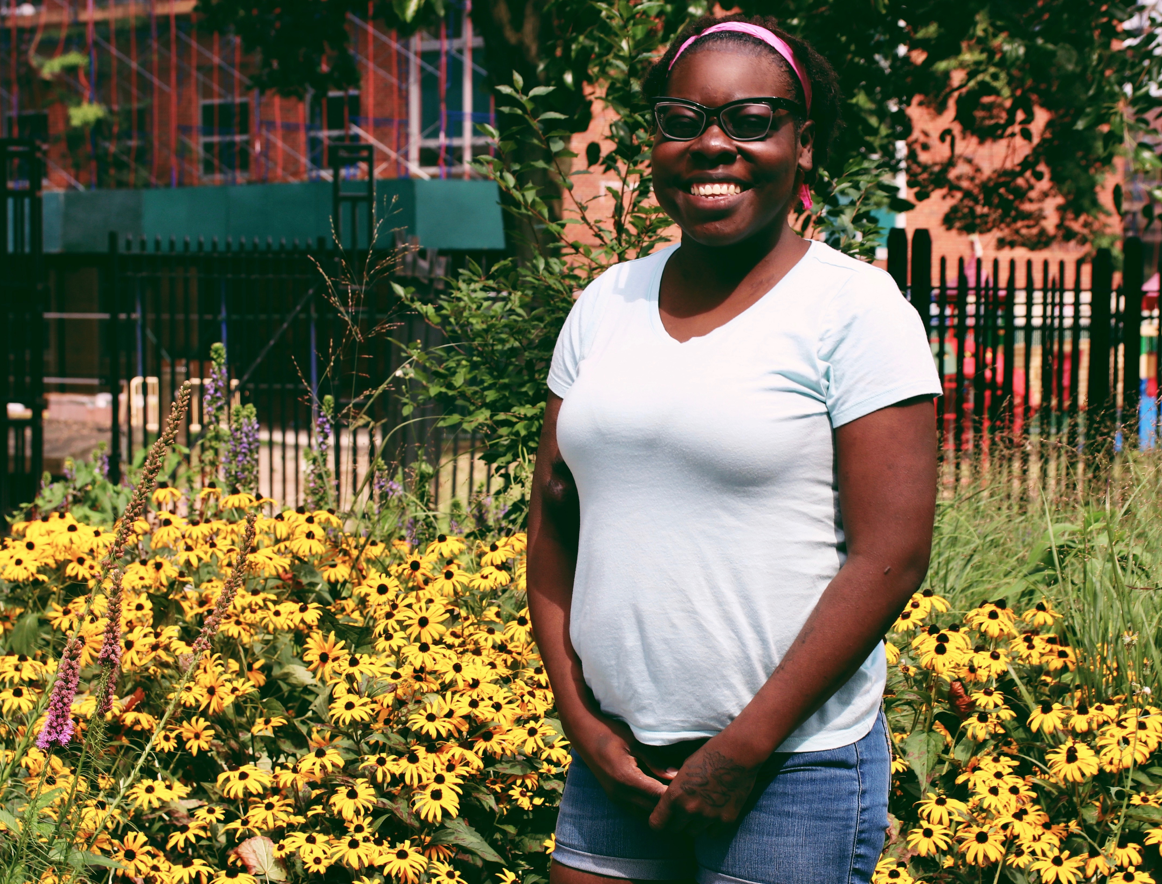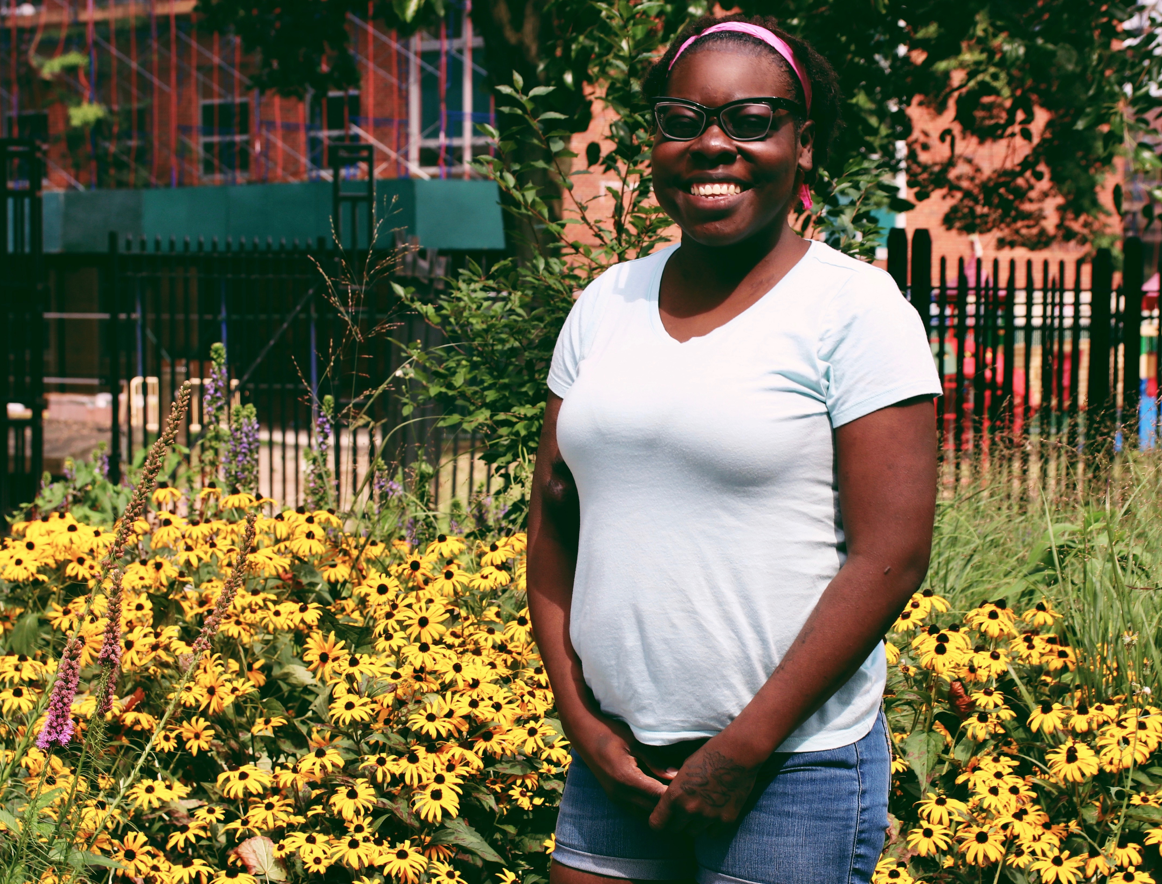 FLATBUSH – On Christmas Eve in 2006, when Jaleesa Rudder was just 14-years-old, she went to the emergency room for a cold. She ended up diagnosed with lupus.
Lupus is a "chronic autoimmune disease that can damage any part of the body (skin, joints, and/or organs)." It is not contagious and there are about 5 million people in the world who are affected by lupus. For every person, the disease is something different, affecting a different part of their body. For Rudder, lupus affected her kidney. And now, she needs a new one.
Rudder spends her days and nights crocheting. "That's my therapy," she told Bklyner on a warm day in Flatbush just a few blocks from where she lives. She started doing it about six years ago after her aunt taught her how. Crocheting is also how she makes money. She has an Instagram page and makes scarves, gloves, hats, and even jackets.
Born and raised in Brooklyn, she lives with aunt and family in a small home. Has she ever thought about moving out?
"Hell yeah," Rudder laughed, stressing the 'hell'. "I love it here. But if I had the chance, I would definitely move out. I moved to Alabama once for six months, but then I got sick and had to come back. I'm ready to move to my own house."
Because of lupus, Rudder has been in and out of the hospital for years. She's had heart surgery, really awful panic attacks, and is currently battling depression. At the beginning of her diagnosis, she was in denial.
"I was drinking a lot to cover a lot of things. I stopped drinking now. I'm sober. I don't even look at alcohol anymore," she said. "That's my life. Surgeries, hospitals, and panic attacks."
Six years ago, her kidney started failing. She's on dialysis now, having to go in three times a week.
"I sit on a chair for three and a half hours and crochet and watch Netflix," she said. "They stick a needle inside you that looks like it's for animals and you just sit there."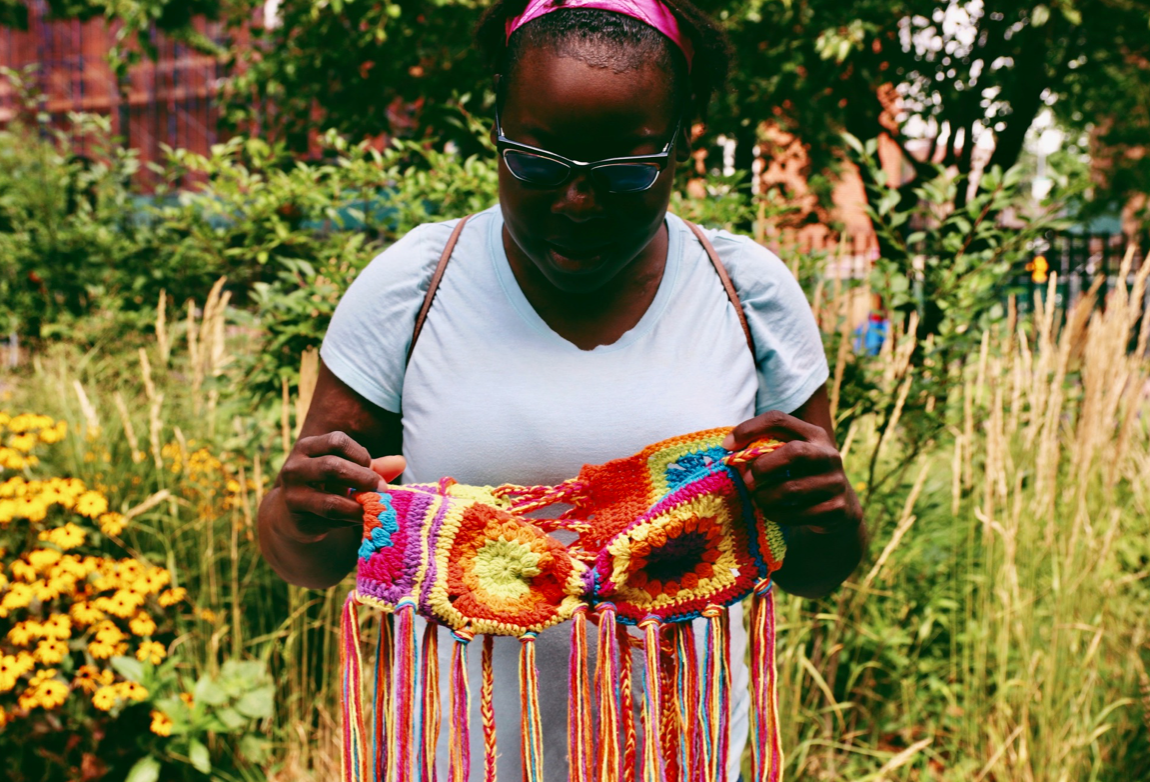 Though she's needed a kidney transplant for six years, it wasn't until recently that she began actively looking herself for a kidney donor. She said it was time she took her own life back.
"I need to live my life and stop worrying about dialysis," she said. "At least, if I get the kidney, I could knock off the kidney thing and would just have to deal with the lupus thing. It would be less stress for me. I'm ready for a kidney." And since she has lupus, the "kidney situation," as she called it, is tougher because it is recommended that she get one from a living donor.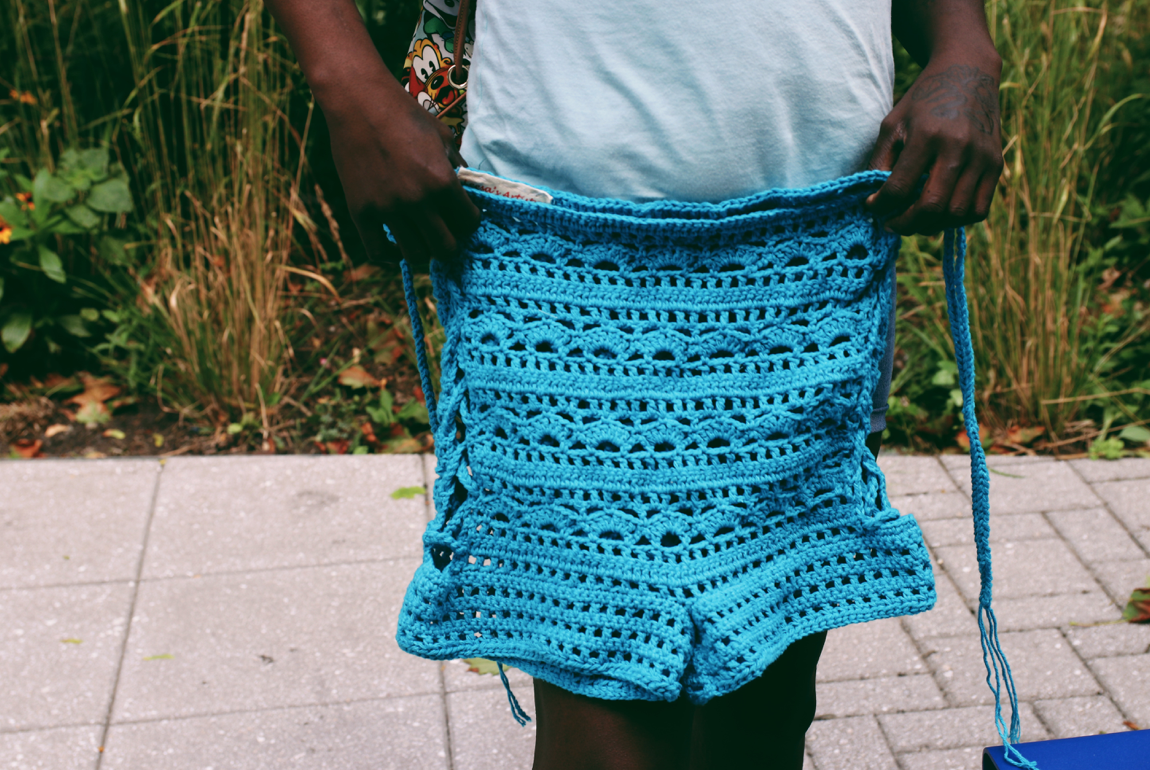 "Go get that sticker on your ID card that says you're a donor because you don't know how grateful people like me are," she said. "I have seen little kids die waiting for a kidney. It should never be that way. Being an organ donor needs to be more talked about. Even if I don't get one, I hope somebody else does."
After she gets a kidney, she wants to go back to school. She's thinking of going in for business degree or she might become a chef. Rudder loves cooking and cooks a lot of Carribean food. Or she might go into the medical field.
"I had dreams of being a lot of stuff, trust me," she said. "I'll try to stay away from the medical field, but I feel like it's a destiny of mine to get into it because I'm in the hospital anyway. So when I get sick, they just got to push me into the ER."
Does she think the universe has been good to her?
"The universe is playing with me," she said and then smiled. "But God don't give you anything that you can't handle. I think everything will fall into place. I do good all the time. I do believe in karma. I talk to the old people in the dialysis center. I make everybody laugh. I crochet hats for kids during Christmas. I just live."
To qualify as a kidney donor for Rudder, one must be very healthy, she said. Her blood type is O Postive and anyone can visit and inquire on this page to find out more.
"I'm doing this for everybody; everybody who needs a kidney or heart or whatever organ," Rudder said. "I deserve to live. We all deserve to live."