Ivy Learning Center Celebrates Grand Opening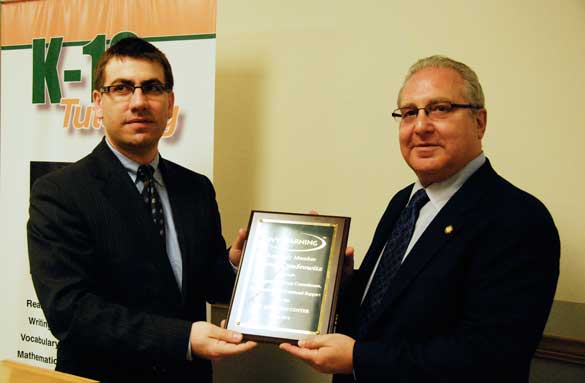 Ivy Learning Center celebrated the grand opening last week of its Sheepshead Bay branch, the first and only in New York City.
The center took up residence in 2727 Coney Island Avenue – the former location of the Brooklyn Amity School, which still owns the property – serving K-12 students with tutoring, test preparation, essay coaching and summer enrichment programs. The local branch is partnered with the Amity School, but is itself a standalone business based in East Rutherford, New Jersey, since 2006, with locations in four states. Like Amity, it was founded by Turkish businessmen, though serves the broader community.
The event kicked off Friday afternoon with a speech from director Ufuk Zini touting the organization's mission.
"At Ivy Learning we offer top-notch tutoring at affordable rates. We are also a supplemental education service provider. As a nonprofit organization, our ultimate goal is to give back to the community as much as possible," Zini told the crowd. "I'm looking forward to embarking on this journey with all of you in the community."
Assemblyman Steven Cymbrowitz stopped by the event to welcome the new educational organization, noting that the area is experiencing a Turkish boom in business and population.
"Welcome to the heart of the Turkish community in Brooklyn, right here in the 45th Assembly District," Cymbrowitz said. "It's been a pleasure learning how much education is valued by the Turkish community."