Ivanka Trump Donates $1K To Fundraiser Honoring 7 Children Killed In Midwood Fire Last Year
Ivanka Trump, entrepreneur, author, and daughter of present-elect Donald Trump, made a tax-deductible $1,000 donation to a Gofundme campaign honoring seven children who died in a hot-plate fire in Midwood last year.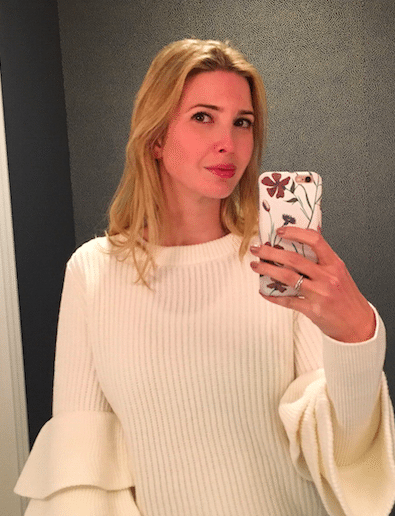 The 'Sassoon 7 Project' is a fundraiser to build a community center at the burned home where siblings Eliane Sassoon, 16, Rivkah Sassoon, 11, David Sassoon, 12, Yeshua Sassoon, 10, Moshe Sassoon, 8, Sara Sassoon, 6, and Yaakob Sassoon, 5, died in the 2015 blaze on Bedford Avenue in Midwood.
Plans for the center include a men's and women's learning center and a library, according to the Gofundme page.
The project's GoFundMe page was launched on November 24 on behalf of Gayle Sassoon, the slain children's mother. In eighteen days, the project raised $132,864 of its $1M goal — and counting. While some contributors have chosen to remain anonymous, others, such as Ivanka Trump made her donation public.
The blaze sparked in the kitchen just after midnight on March 21, 2015, trapping the seven Sassoon children in their bedrooms, said FDNY. Gayle Sassoon and a 15-year-old daughter survived by jumping from a second-floor window, reports our sister site Sheepshead Bites.
The fire was sparked by an unattended hot plate, authorities believe. Leaving a hot plate on is a practice used by some observant Jewish families to keep food warm during Sabbath when they cannot turn on electric equipment or use a stove.
The tragedy rippled throughout the community as officials called it the deadliest fire in eight years.
Ivanka Trump told DNAinfo New York that she contributed in part because she was inspired by the mother's determination to create something good out the tragic event.
She made her donation on Friday, according to the website, but today we spotted this additional contribution by what could be a prankster using the name "Ivanka Trump", allegedly responding to complaints about the donation amount:

We reached out to Trump to confirm or deny this additional donation and will update the story as soon as we hear back.