It's Here: Shiner Bock Spotted in South Slope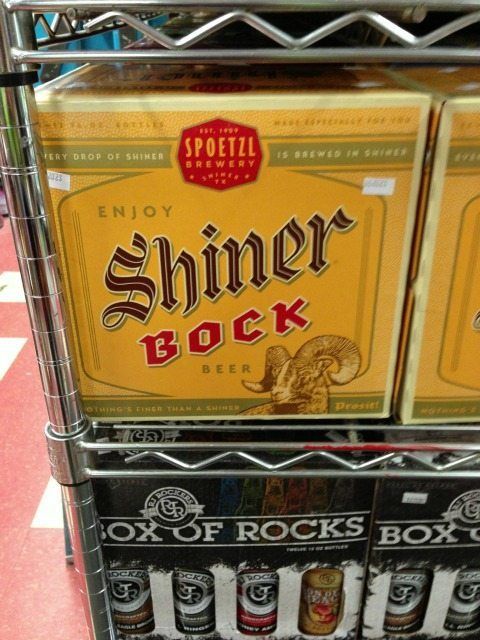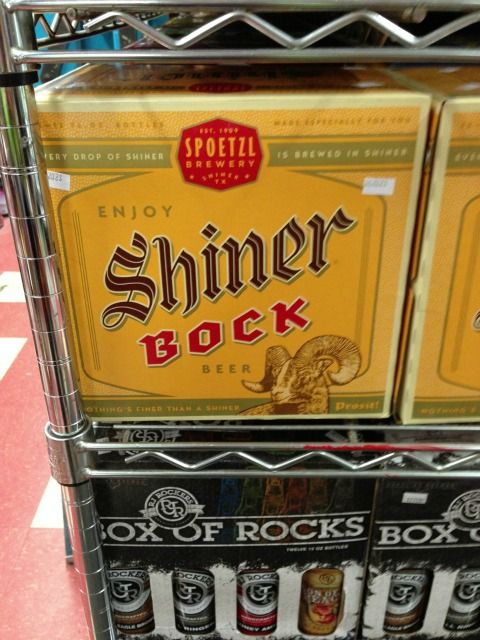 Fellow Texans in South Slope, today is a beautiful day. Eagle Provisions (628 5th Ave) has Shiner Bock.
Yes, we teared up a bit standing there in front of the beer shelf.
For those not in the know, this elixir of everyday amber goodness is produced by the Spoetzl Brewery in Shiner, Texas. It was announced on April 11, that after 104 years the beer would finally become available in New York.
This Monday is officially the best day ever, and we proudly carted a case home at 9:30am this morning. Have you spotted Shiner anywhere else in the neighborhood yet?