ISIS Hit List Of 3,000 New Yorkers Is Heavily Concentrated In Brownstone Brooklyn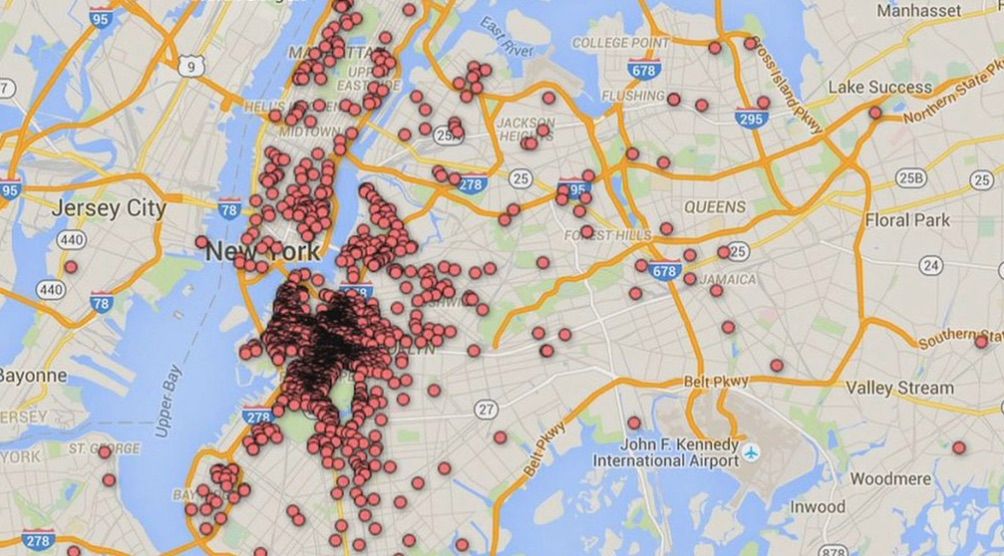 ISIS has published a hit list of 3,000 New Yorkers and they're heavily concentrated in brownstone Brooklyn.
Last month, the pro-ISIS group United Cyber Caliphate posted the names and addresses of the targets to Telegram, an app that offers encrypted messaging, and that the FBI has vowed to alert everyone on the list, the intelligence agency confirmed to NBC.
"We want them #Dead," said the United Cyber Caliphate in a posting online.
NBC has released a map showing that the list of potential targets are clustered in neighborhoods like Park Slope, Fort Greene, Clinton Hill, and Downtown Brooklyn.
Brooklyn Borough President Eric Adams called the threats "random" and said that "both the NYPD and the FBI have considerable experience investigating the incitement of terrorism, and I am certain both agencies will deploy all resources necessary to protect New York City residents from violence."
This isn't the first time that Brooklyn has come into ISIS' crosshair.
Last year, five Brooklyn men were arrested for attempting to join ISIS with the intention to target landmarks like Coney Island. The first three were arrested all at once.
Terror expert Laith Alkhouri downplayed the risk in an interview with NBC and said that the purpose was to "gain a lot of notoriety by saying we hacked American servers."
Carol Cratty, a spokesperson for the FBI, said to NBC that the standard practice of the FBI is to decline to comment on specific matters, the FBI will notify those who are at risk.
"Potential threats may relate to individuals, institutions, or organizations, and are shared in order to sensitize potential victims to the observed threat, and to assist them in taking proper steps to ensure their safety," said Cratty.