As Debate Rages Over Snowed In Curbs, We Ponder Solutions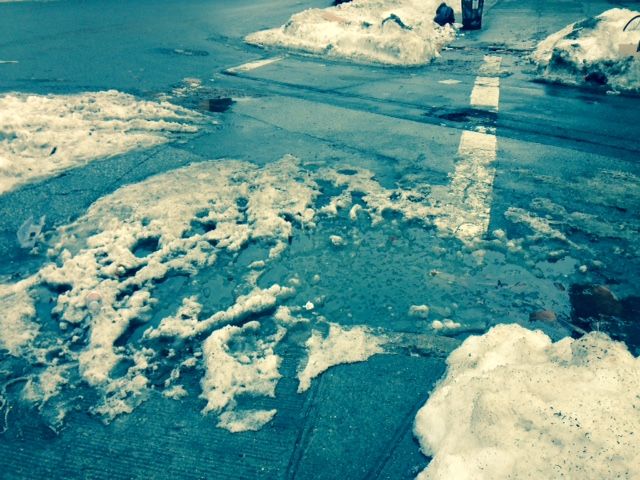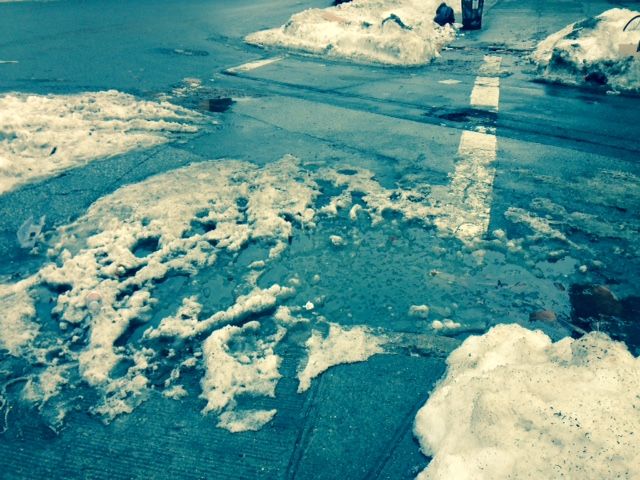 In the wake of Saturday's historic blizzard, pedestrians in the greater Flatbush area are suffering through what critics say is a real gap in city snow clearing policy: it's unclear who is responsible for shoveling out snow-clogged corners and intersections.
As New York Magazine points out, "pedestrians who step off a curb are crossing between spheres of private and public responsibility."
The fundamental problem is that as city plows move through streets, snow is inevitably left behind at intersections. It piles up in the street and is pushed onto sidewalks. As you walk around our area, it's clear that the way the city plows bears the brunt of the blame. Crosswalks at intersections are blocked off by the snow left behind by plows.
Further complicating matters, clearing sidewalk corners is the job of property owners. As we all know, some owners are extremely conscientious and others, not as much. But even if the sidewalk itself is clear, the intersection may still be clogged with snow.
Everybody seems to be writing about this issue, from an exploration of how disabled residents are impacted in Gothamist, to an analysis of how snowfall is handled better in Montreal in New York Magazine. Both articles make the point that city plowing efforts put vehicle traffic first, and pedestrian mobility second.
OK, so how can this problem be addressed? The solution would have to be two-fold.
First, as happens in Montreal, the city would need to immediately follow its plows with a clean-up crew.
Montreal's snow-removal policy "explicitly states that roads, sidewalks, curb cuts, and bus stops must be cleared simultaneously," says New York Magazine. Montreal uses small plows to clear its sidewalks, and large snow blowers to plow roads. The snow is immediately transferred into dump trucks, which cart it away rather than pushing it to the side.
Second, and just as important, property owners need to do a better job of helping to keep sidewalk corners clear. The city and property owners will have to work hand in hand.
Are taxpayers ready to pay more for city snow removal services? Every inch of snow removal has cost New York City an average of $1.8 million in the past 12 years, the Wall Street Journal reports. The data comes from a new report released by City Comptroller Scott Stringer. Using those numbers, last weekend's historic storm could end up costing taxpayers close to $50 million.
Pedestrian advocates argue that the city must begin to move away from a "car-centric" approach and develop a snow strategy that also prioritizes pedestrians. Crosswalks, bus-stops and other major standing areas for New Yorkers deserve as much attention as vehicle traffic lanes, they say.
For that to happen, it's going to take a village: the city will have to spend more on cleaning up after it plows streets, and cooperation from private property owners will also be essential.
What do you think?