Investors Tried To Buy Waterfront Property — Sparking Rumors Of Il Fornetto's Demise
The Sheepshead Bay gossip mill has spawned lots of predictions about developers paving over established businesses to build condos. And considering the surge in development near the waterfront, neighbors are right to be fearful their community is being overrun. Some of the rumors turn out to be baseless. Some, sadly, come to fruition.
It appears the latest round of gossip, this time speculating il Fornetto would be the building boom's latest victim, is at least rooted in a half-truth. (For months, the restaurant has been fending off a steady flow of calls asking if they're closing to make room for condos.)
It turns out a shadowy group of developers were snooping around Emmons Avenue earlier this year — trying to buy up a stretch of prime waterfront real estate on Emmons Avenue, between East 29th Street and East 27th Street. The deal, first reported by Brooklyn Daily, would have scooped up il Fornetto, the 141-year-old Varuna Boat Club, Liman Restaurant, Rocca Cafe, and Stella Maris Bait & Tackle.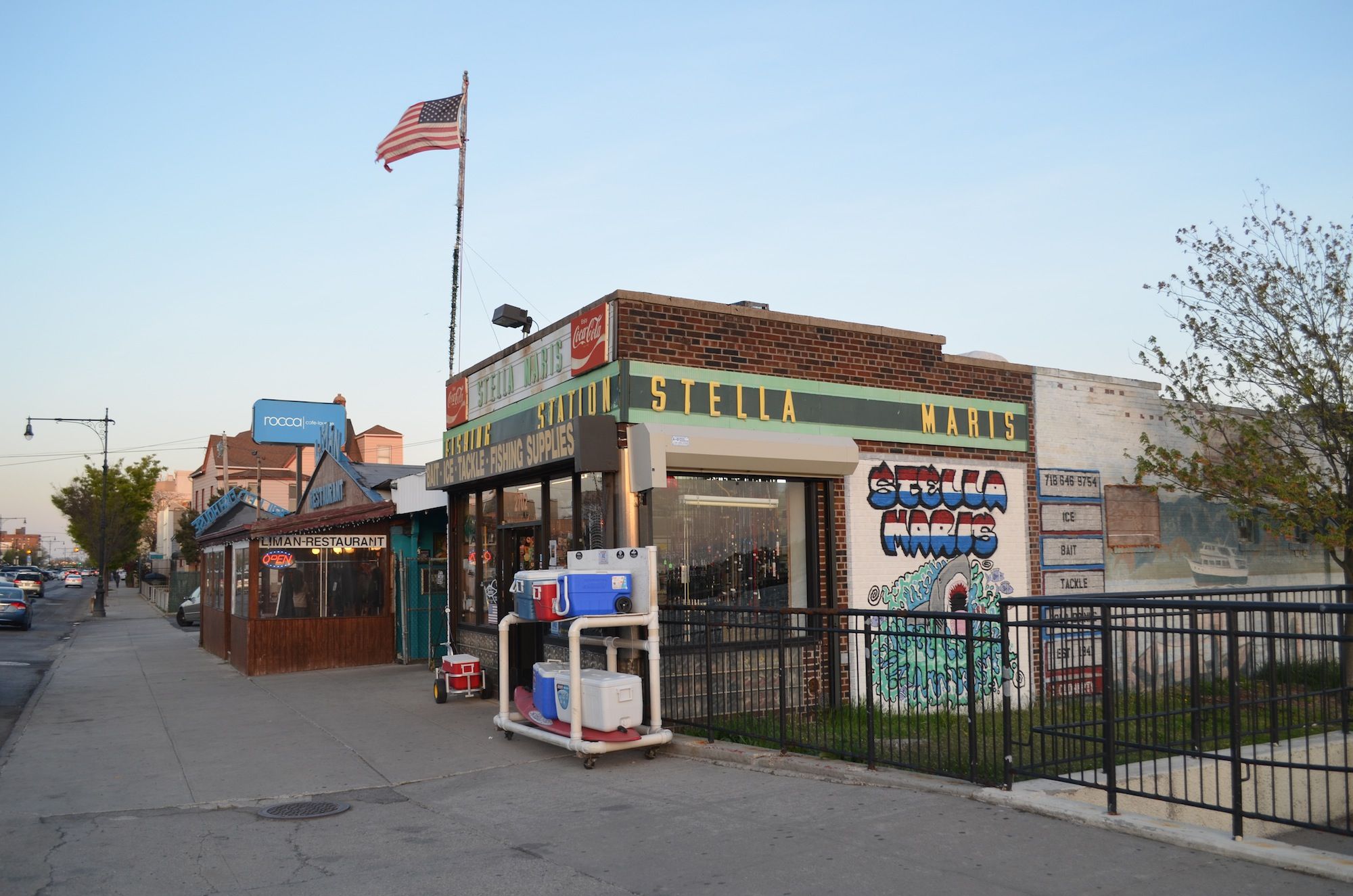 Bobby Guarino, whose family owns il Fornetto's property, said he was approached three months ago by a real estate agent representing the investors, who were willing to spend as much as $700 million to get their hands on the waterfront properties.
"It was an investment group. All I know is that they were Russians. That's what I was told," he said. "I broke the deal. It wasn't worth it financially."
Guarino wouldn't name the real estate agent who approached him. We were unable to speak with the board members at the Varuna Boat Club and were told Thomas Lauro, who owns the property occupied by Stella Maris, Liman Restaurant, an Rocca Cafe, is out of town.
Il Fornetto's owner, Angelo Viscoso, whose staff has been fielding calls for months asking if his restaurant will close, said he was incensed the deal was made public. He said the realtor may be from Premiere Properties, a commercial real estate agency located on Avenue Z, and could have leaked details that someone wanted to buy the property.
"He put this out there and started a rumor that we were going to close. I don't think that's right to say someone's closing. We are a thriving business and these guys think they can just throw us in the garbage," he said.
When we spoke with Allan Profeta, an agent at Premiere Properties, he declined to comment on his company's involvement in the prospective deal.
Even if the property was sold, Viscoso insisted il Fornetto isn't going anywhere.
"We have a 20-year lease. The only person who can break that is me," he explained.
But Viscoso said the rumor spawned by the speculators's interest had caused unnecessary worry for him and his customers.
"People are hesitant to commit," he said. "We have people booked for wedding parties in 2017. They're calling and asking if we're going to still be around."