Intoxicated Driver Crashes Into Several Parked Cars On State Street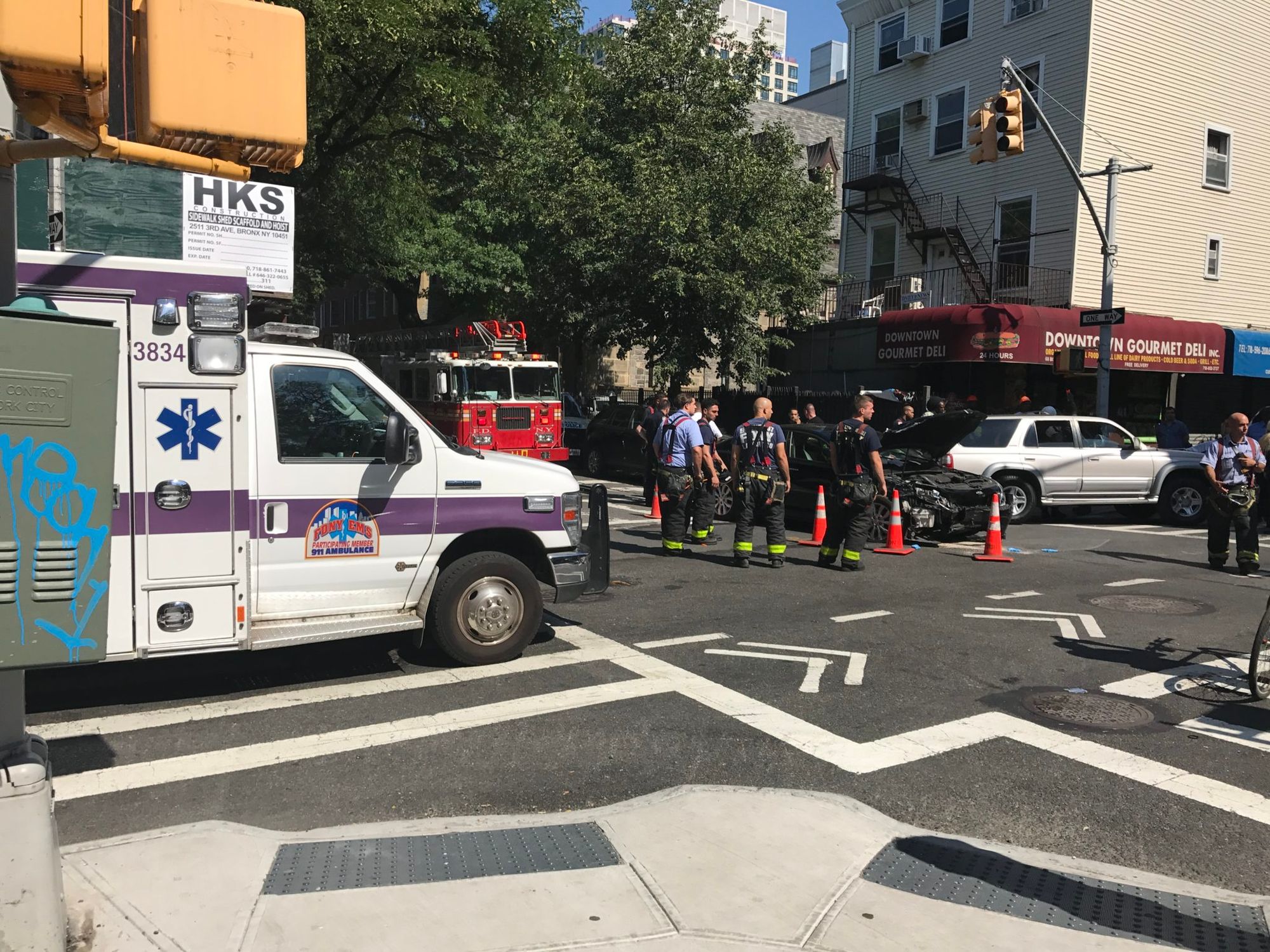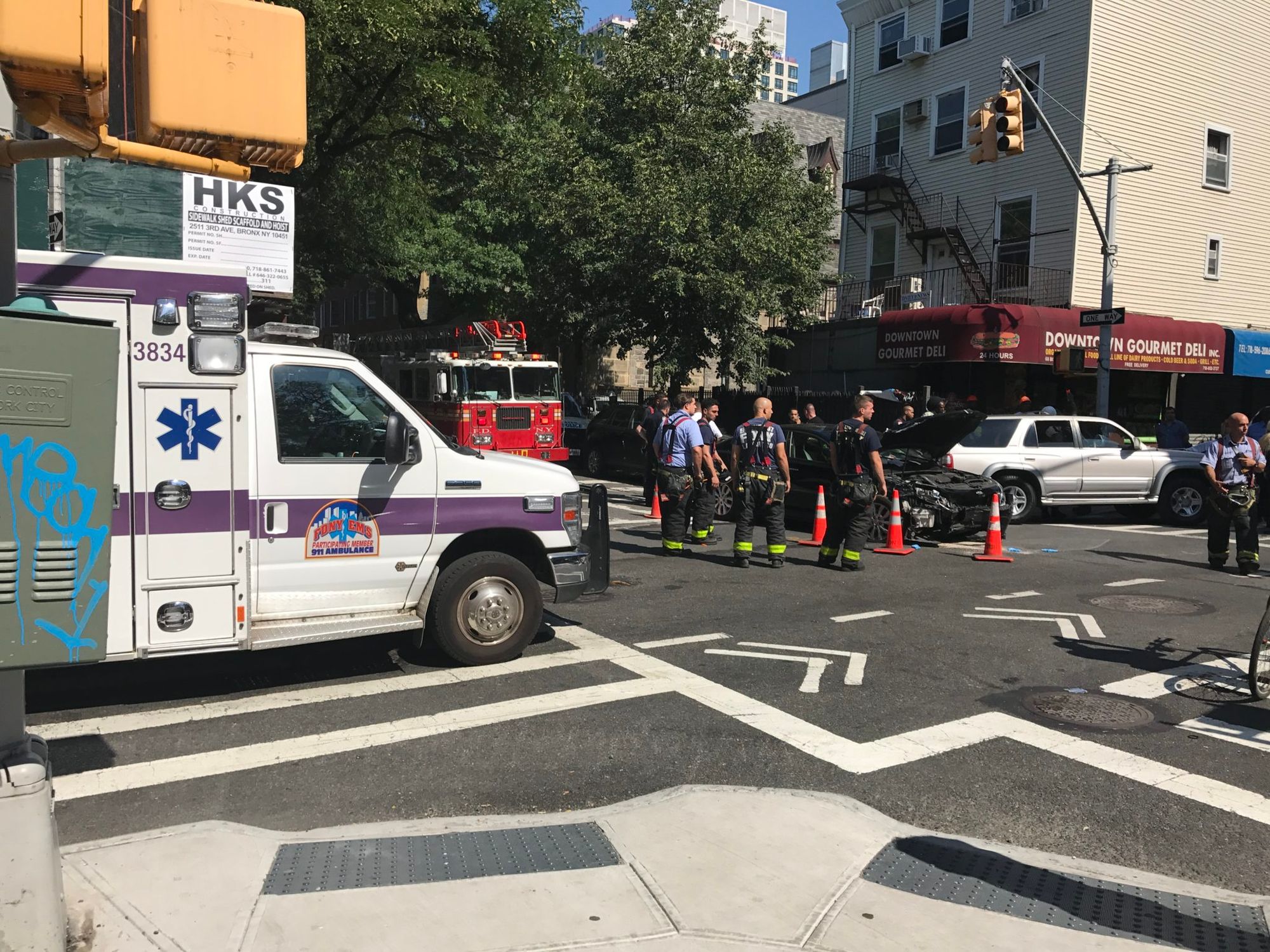 Several cars parked along State Street between Hoyt and Bond in Boerum Hill were smashed into by an intoxicated driver yesterday morning.
A witness tells BKLYNER that she was walking toward Hoyt on the typically quiet State Street Tuesday morning, August 1, at approximately 9:30am when she heard a loud "crunch." She says that she saw a woman in a black sedan, with no plates, rear-end a parked van.
The witness said she was about to go offer the driver assistance when the driver suddenly backed up and rammed into another vehicle parked across the street. The driver then drove forward and onto the sidewalk, hitting a tree and damaging an iron fence in front of a residence on State Street. The driver then sped off, heading east on State Street, hitting several other parked cars along her way, according to the witness.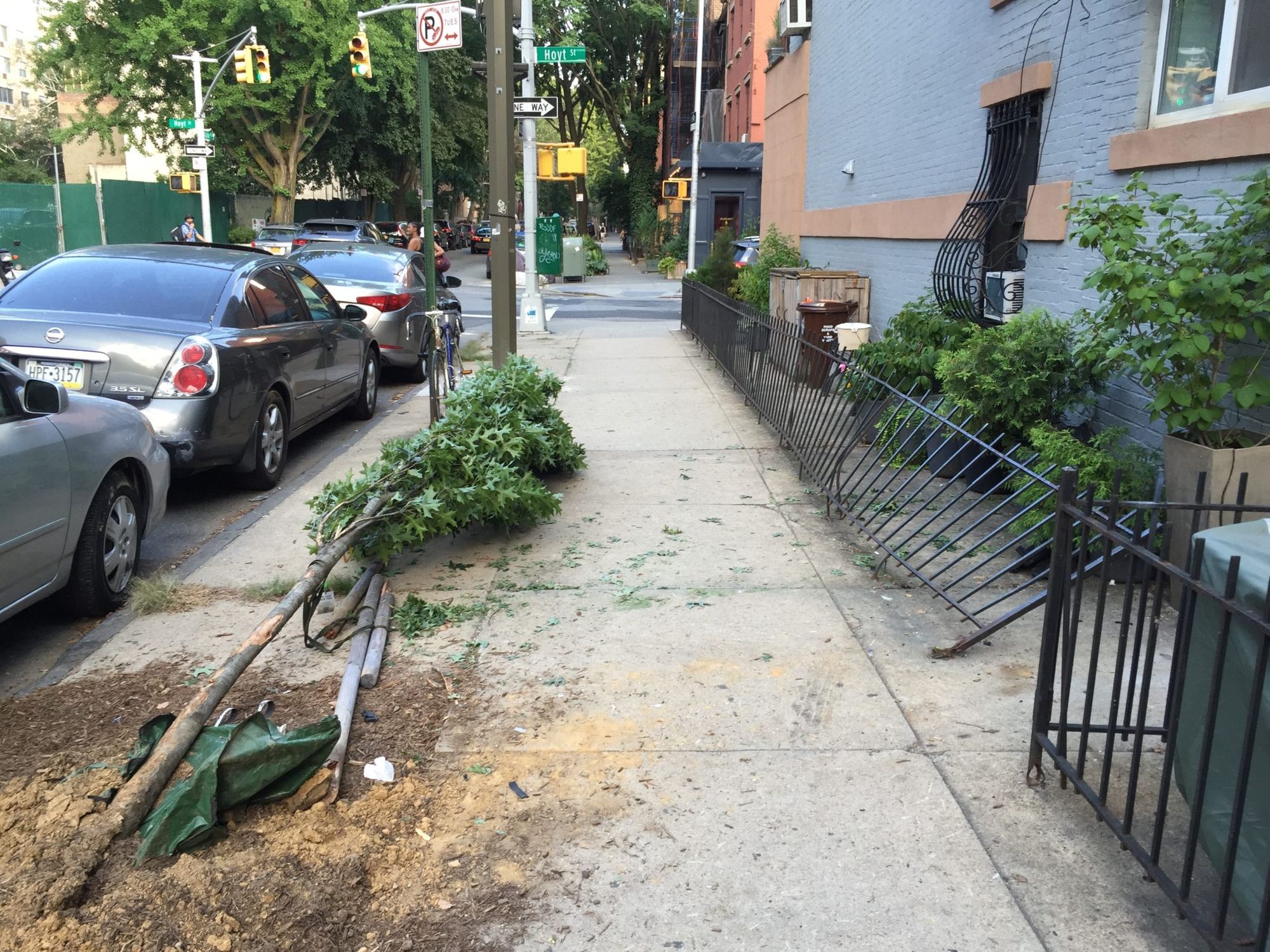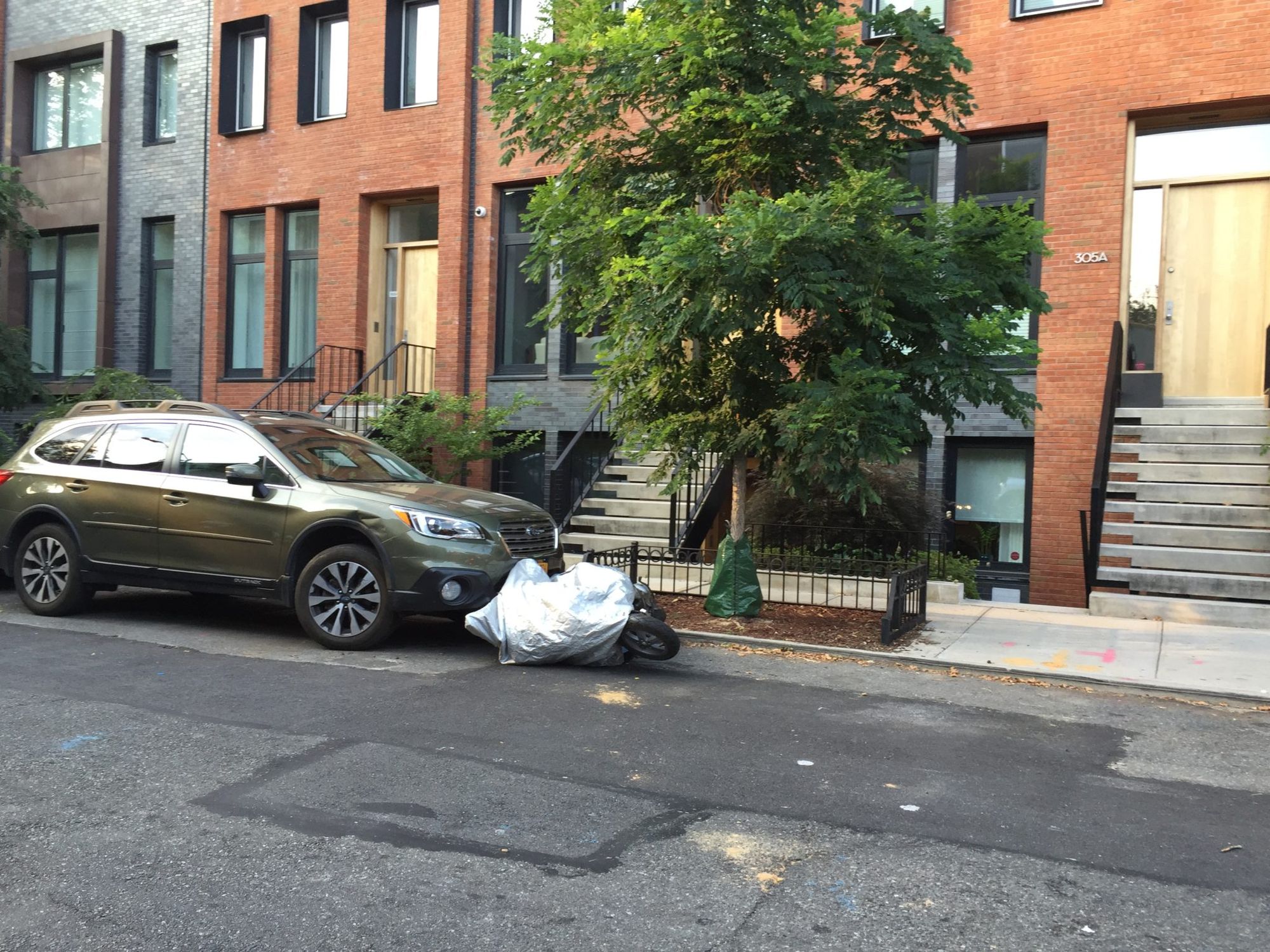 The witness, along with other pedestrians, ran around the corner to safety and called 911 to report the suspect's erratic and dangerous driving.
The suspect eventually collided into the back of a car that was waiting at the traffic light at the intersection of State and Bond Streets, the witness said, ending the driver's path of destruction. At this point, according to the witness, police, fire trucks, and EMS had arrived to the scene.
Police arrested 33-year-old Taina Cange near the intersection of State and Bond after she tried to flee the scene, a police representative told BKLYNER Wednesday morning.
Cange is being charged with multiple offenses including reckless driving, driving while intoxicated, operating a motor vehicle impaired by drugs, possession of burglary tools, criminal mischief, criminal possession of a weapon, unlawful possession of marijuana, and leaving the scene of an accident, the representative said.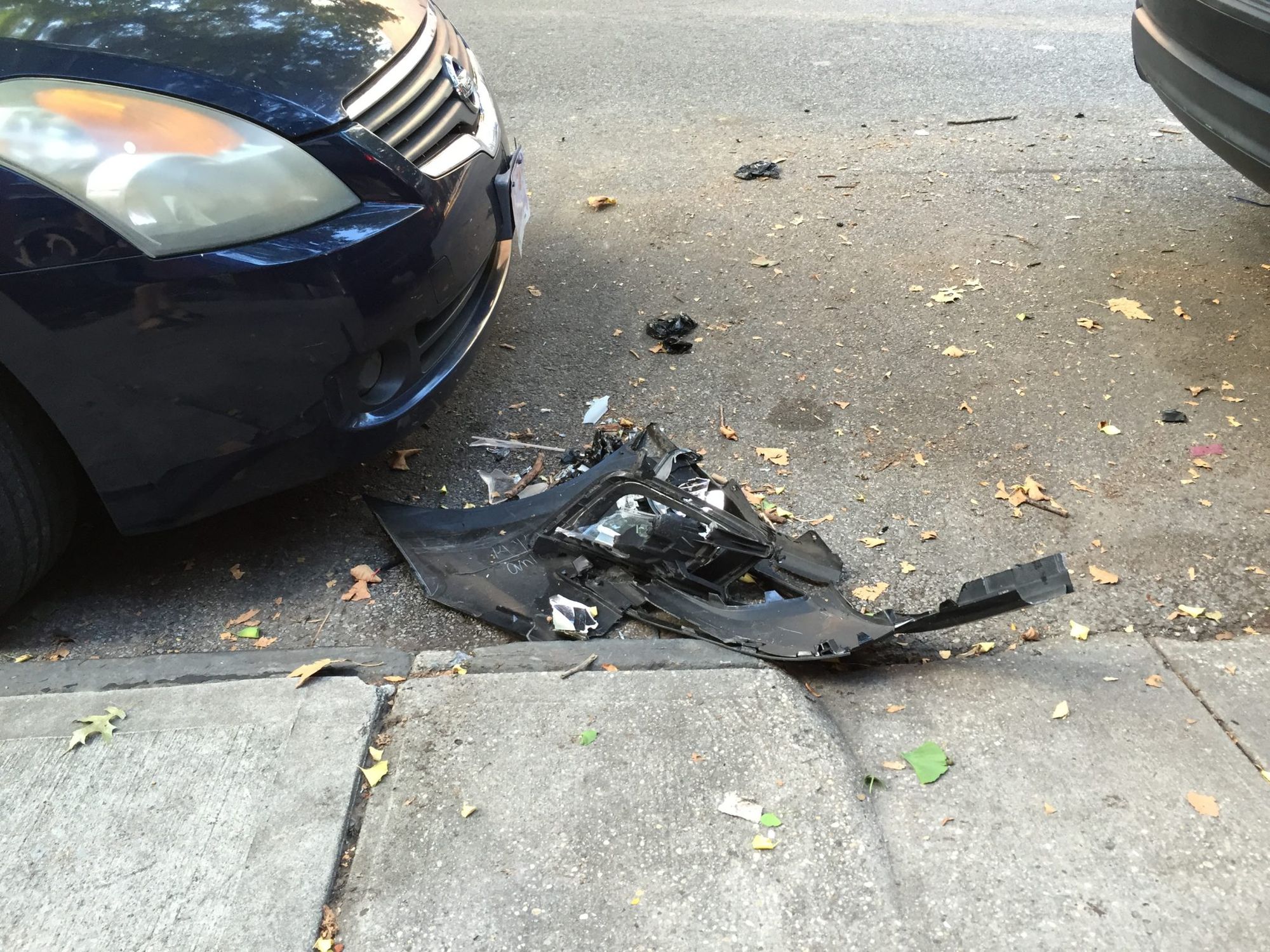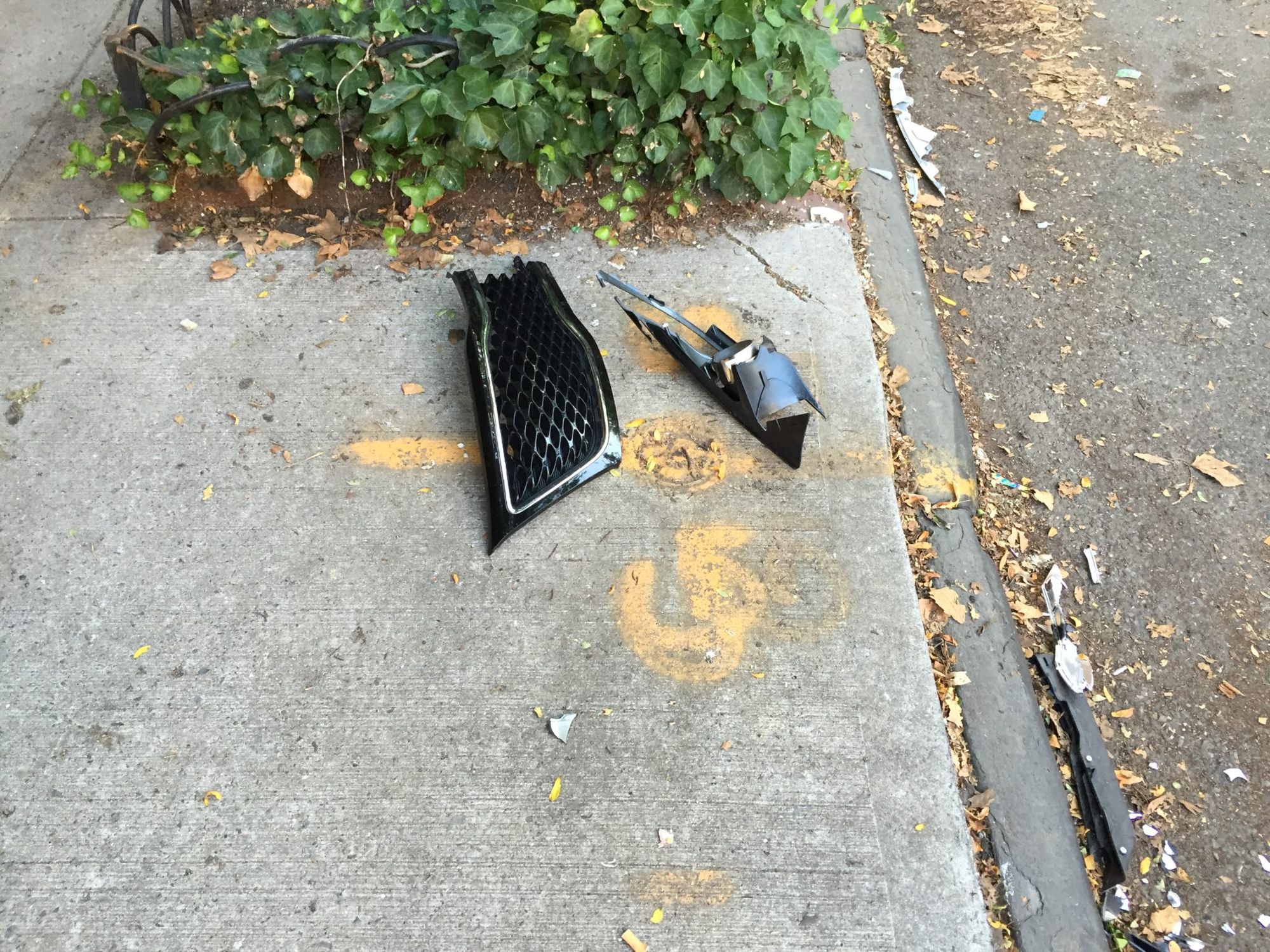 When officers picked up Cange heading east on State Street, they said she was combative and uncooperative. Her speech was slurred and incoherent, her eyes were bloodshot, and her body was swaying, their report added.
Cange and the driver of the car she rear-ended were treated at the scene. Cange was taken to Methodist Hospital where she was tested for alcohol, police say. No injuries were reported.
The witness sent in the picture above showing Cange's car at the intersection of State and Bond Streets where the drama ended. Cange left a "trail of cars she'd hit on State Street," the witness said of the incident.