Infinity Cut'z Now Open On Sheepshead Bay Road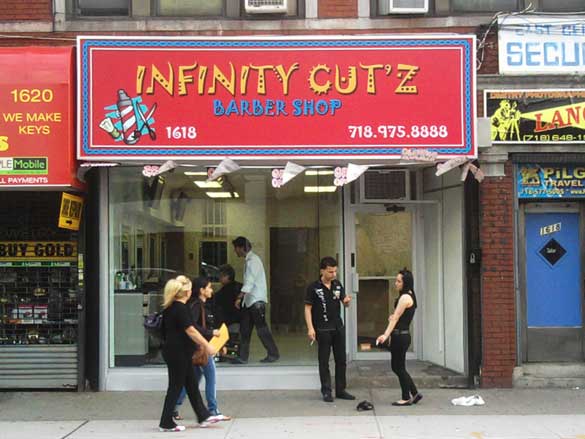 Is everyone ready for ShadowLock to throw a conniption over the sign design? No? Too bad. He's going to do it anyway.
Whatever. Infinity Cut'z Barber Shop is now open at 1618 Sheepshead Bay Road.
Try not to hurt yourself wondering if Cut'z is pronounced cuts, cutzzz, cut-ts, cute-z….