Infinite Auto Leasing Heading To Avenue Z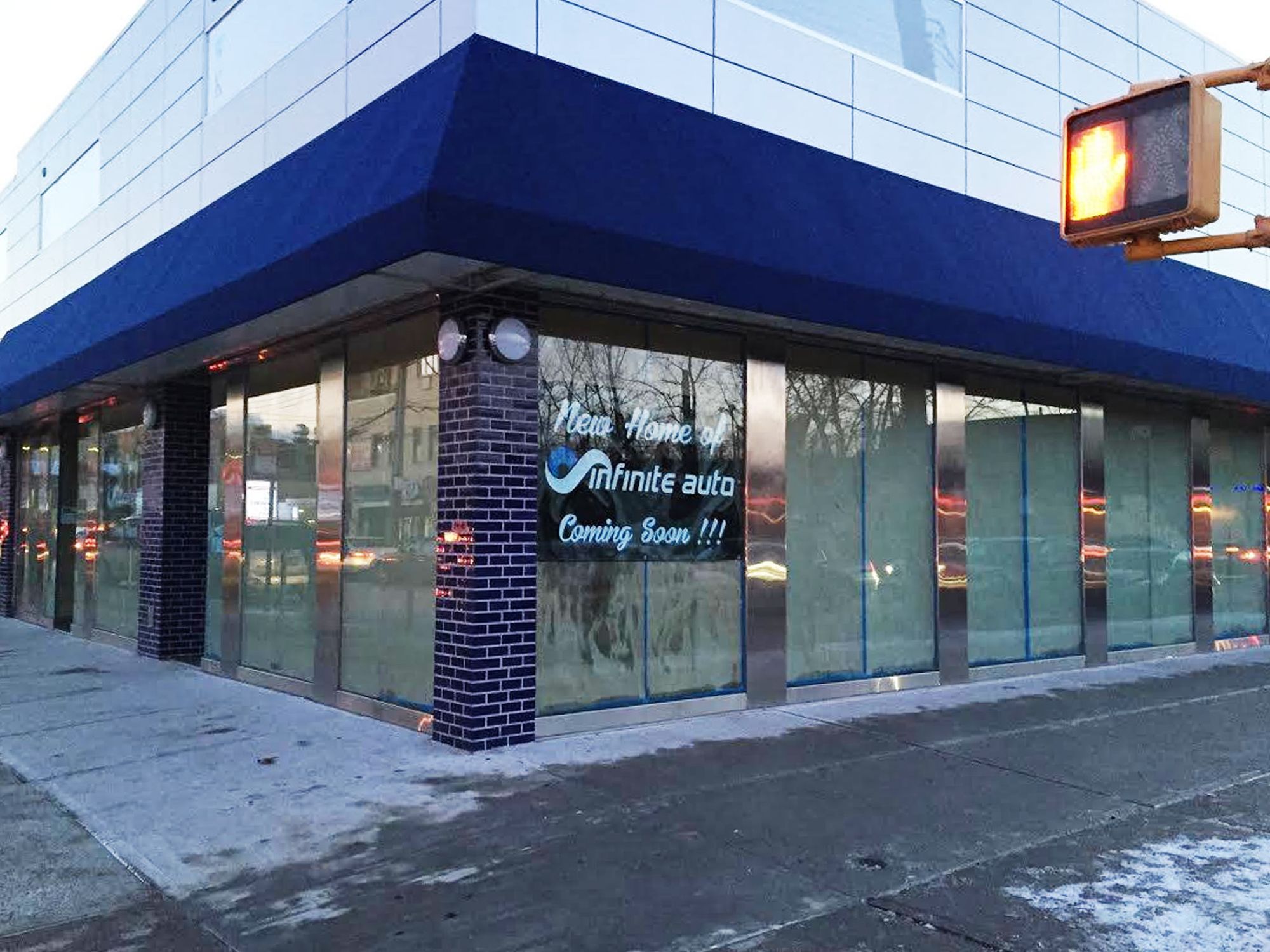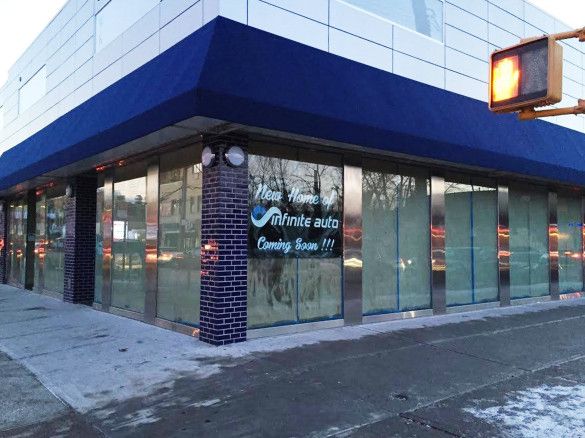 We've been wondering for a while what will take over the newly renovated storefronts at the corner of Avenue Z and East 16th Street, so we're happy to see that the first tenant is announcing itself.
Infinite Auto Leasing put up signs at the 1518 Avenue Z corner spot, the largest of the storefronts in the building, last week. It's a move to a more prominent location for the company, which has occupied 3371 Shore Parkway – just off Sheepshead Bay Road – since 2003.
The new building has been unoccupied since early 2013 when the last of the tenants – Abe's Frame Shoppe – moved in with The Shipping Store at 2609 East 14th Street. With the gourmet market and Learning Wheel already out, the owners, Waldorf Realty, began giving the place a facelift. They're similarly doing work on Sheepshead Bay Road between Jerome Avenue and East 16th Street, and at the corner of Sheepshead Bay Road and Voorhies Avenue. All tenants on those stretches have moved to different properties or closed down altogether.
Now we're looking forward to seeing what other new tenants come in to the completed property!