Independence From Hassle: Your Guide To July 4th In Brooklyn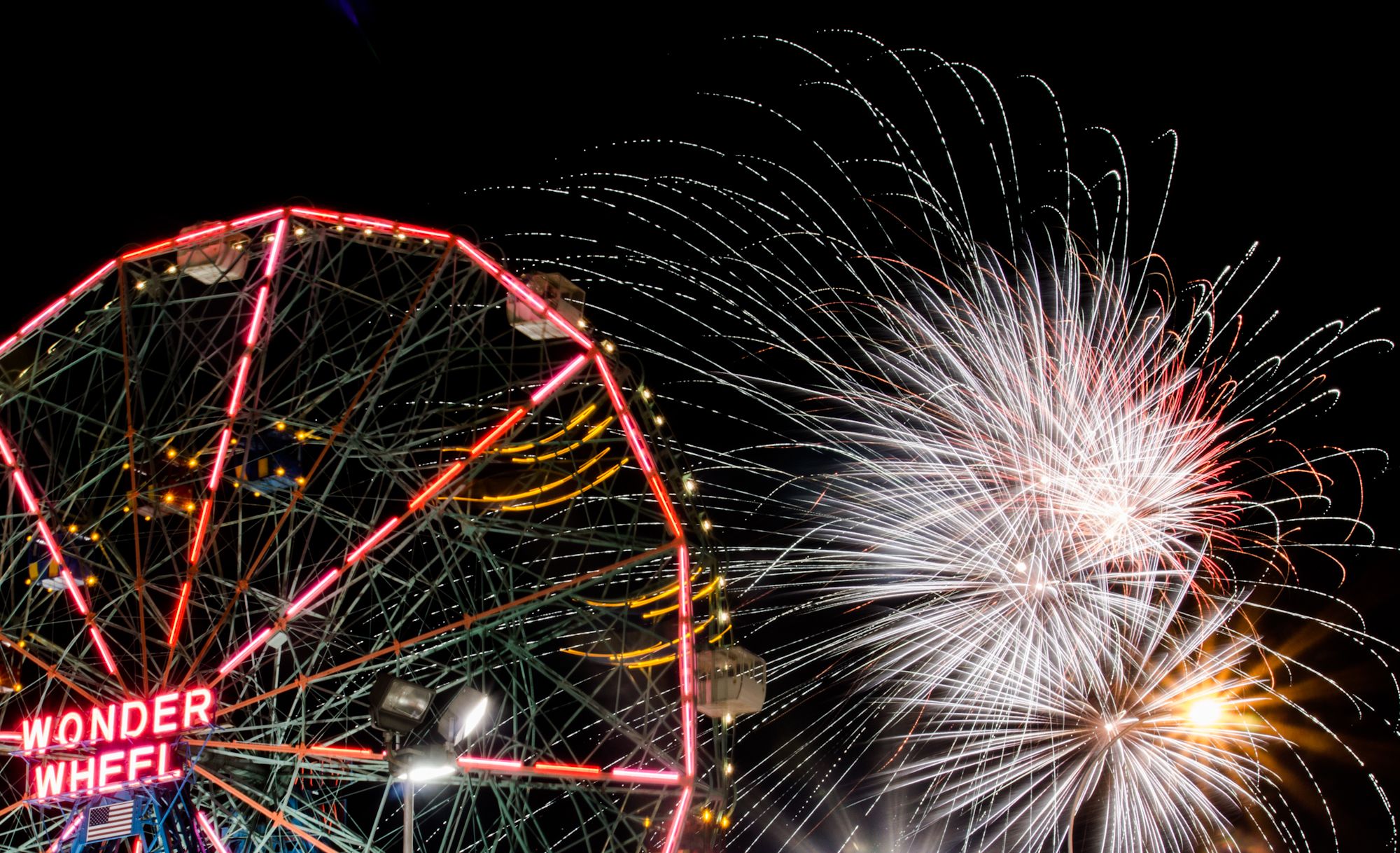 Ready to fire up the grill, catch some fiery sun, and see some fireworks? The Fourth of July falls on a Monday this year, so gear up for a long weekend.
Independence Day means fireworks, and Brooklyn has some of the best views you can find. If you're sticking around the city for the festivities, here's a quick guide:
Don't want to wait until the Fourth for fireworks? The Brooklyn Cyclones will have a post-game show every night from July 1 to July 3. Discounted tickets, which include a free Brooklyn Cyclones cap, are available for $15 if you use the promo code CORNERMEDIA. We'll be there for Seinfeld Night on July 2, so stop on by then or any other night. Click here to be the master of your domain… of fireworks.
However, be sure to note that some city services will be closed through the long weekend.
Here's what you need to know, via nyc.gov:
City government offices, IDNYC enrollment centers, libraries, and courts will be closed on Monday for the holiday.
Mail will not be delivered on Monday.
There will not be organics, recycling, or garbage pickup on Monday. If Monday is your organic or garbage pickup day, please until after 4pm to put it out. Hold your recycling until the next week's pickup.
Alternate side parking / street cleaning, as well as parking meter regulations (!) are suspended on Monday. Additionally, no standing, no stopping, and no parking rules are suspended except where for those regulation where are in place seven days a week or anytime.
The Staten Island Ferry will be suspended from 8pm to 10pm on Monday due to fireworks. Otherwise, the ferry will be running on a holiday schedule, which means there will be pickups every 30 minutes between 7 AM and 7:30pm and 10pm to 11pm.
New York City subways and buses will operate on a Saturday schedule this Monday. Additionally:

there will be no 5 train service in Brooklyn.
There will be no B train service, so use the A, C, D, and/or Q as need be,
Additionally, there will be significant roadwork and closures during the holiday. Here are the Brooklyn streets that will be closed to traffic on Monday from 6pm to 10pm due to the Macy's fireworks display, according to the Department of Transit:
In Brooklyn Heights and DUMBO:
Area bounded by Atlantic Avenue on the South; Old Fulton Street on the North;
Hicks Street on the East; East River on the West (All Inclusive)
Old Fulton Street between Hicks Street and Prospect Street
Cadman Plaza West between Prospect Street and Tillary Street
Front Street between Old Fulton Street and Jay Street
Water Street between Old Fulton Street and Jay Street
Check out the full list of street closures around the city here.
We're taking the weekend off, so we'll see you back here on Tuesday — have fun and stay safe!