In Wake Of Orlando Shooting, Neighbors Show Unity At Ramadan Meal
With the deadly ISIS-inspired shooting at an Orlando nightclub still hanging like a specter over the country, members of Brooklyn's Jewish and Muslim communities gathered at the Kings Bay Y Monday evening for an annual Ramadan dinner to promote peace and unity.
More than 200 people showed up to the event, some of them wearing hijab and others wearing yarmulkes, for the iftar meal — when Muslims break their daylong fast during the holy month of Ramadan. The dinner, organized by the Kings Bay Y and Turkish Cultural Center, was also attended by local politicians, including Borough President Eric Adams, councilmen Mark Treyger and Alan Maisel, as well as State Senator Roxanne Persaud.
The elected officials lauded the dinner, now in its third year, for coming together despite the divisive anti-Muslim rhetoric consuming the country in the wake of the Orlando shooting.
"You are sending the right message. As so many people are speaking in the tone of intolerance, you are on key speaking this tone of how do we come together," Adams told guests gathered at the event.
Fethullah Onal, executive director of the Turkish Cultural Center of Brooklyn, explained the event was another opportunity to demonstrate Islam is a religion of peace.
"Unfortunately, some ignorant Muslims, I don't even want to call them Muslims, misunderstand the Quran. But Islam never supports terrorist attacks. According to Islam, killing one person is like killing all of humanity," he said.
His sentiments were echoed later on by Rabbi Schlomo Segal, from the Kehilat Moshe congregation in Sheepshead Bay, while he lead a prayer during the event.
"The Talmud states that to save a person's life is akin to saving the entire world. And to destroy a life is akin to destroying the entire world," he said. "We have a moral imperative, each of us here, to raise people up rather than tear them down."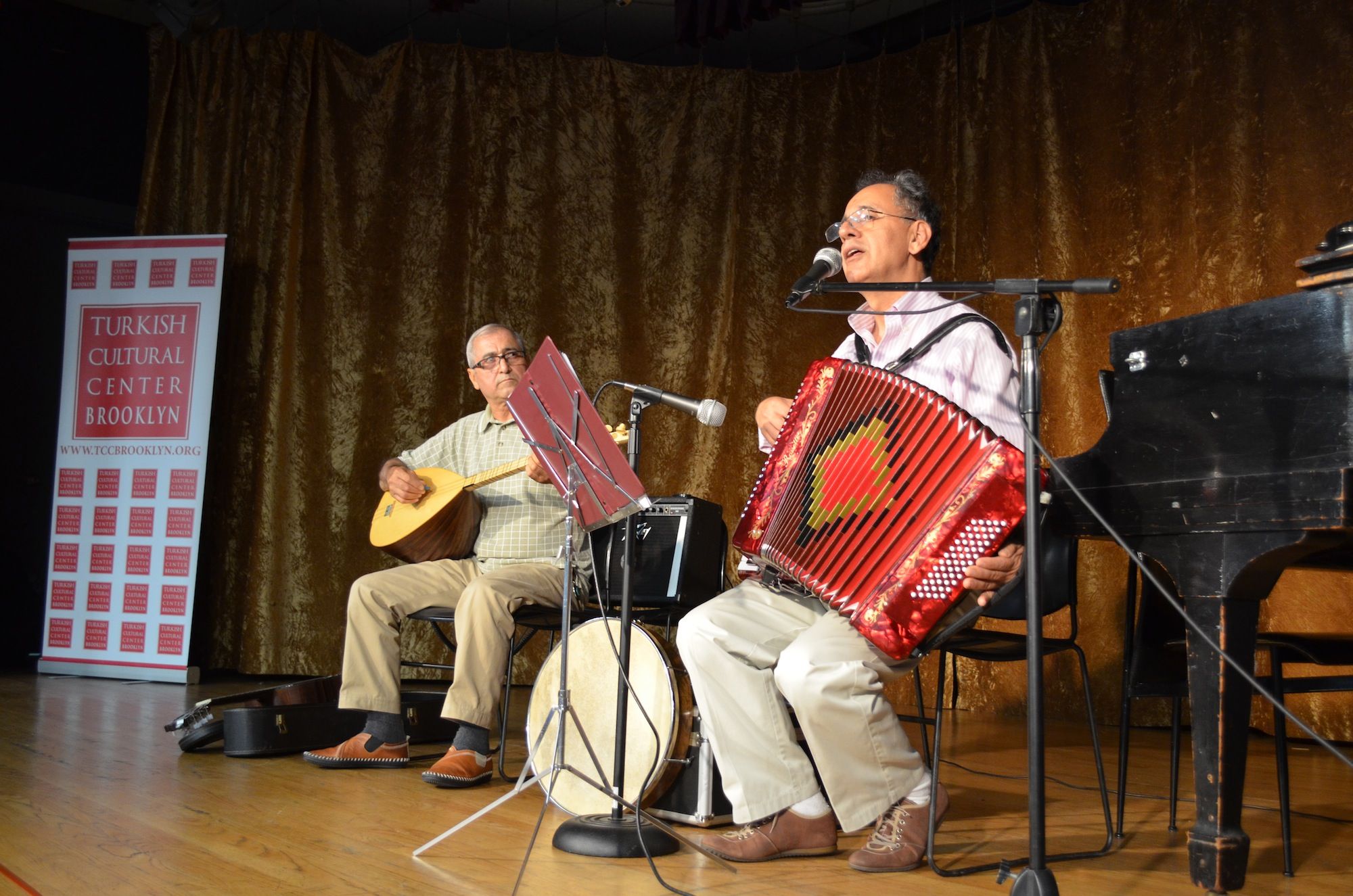 The Kings Bay Y's executive director Leonard Petlakh explained the idea for the iftar meal had been percolating for years. However, they held their first formal Ramadan gathering in 2014 as way to show Jewish and Muslim unite during the conflict that summer between Israel and Gaza.
Monday's event featured many exhibitions of Jewish and Muslim culture, including Sufi music and Hebrew folk songs, a video explaining the origins of Ramadan, as well as kosher and halal food provided by local restaurants.