In Surprise Twist, Hikind Endorses Thompson For Brooklyn DA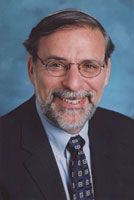 Assemblyman Dov Hikind, the influential Orthodox power-broker, has endorsed Ken Thompson for Brooklyn District Attorney. The New York Times is reporting that Hikind's endorsement comes as somewhat unexpected considering the close ties sitting District Attorney Charles Hynes has forged with the Orthodox community.
In Thompson's effort to unseat Hynes, endorsements like Hikind's are critical. Hikind's constituents tend to vote in large blocs and the assemblyman, who also hosts a popular radio show, holds sway over the largely Orthodox community he represents in Borough Park.
Hynes, who has served as Brooklyn's District Attorney since 1990, has come under a lot of heat lately over a planned reality show that stars him and his office as well as charges that he prosecutes sexual abuse cases in the Orthodox community less vigorously.  We recently tracked a case where the DA's office prosecuted a whistle-blower, Sam Kellner, who helped police bring down a prominent Jewish cantor who had political ties to the Hynes' campaign. The case against Kellner is said to have fallen apart due to shoddy evidence and shady witnesses.
Hikind was asked about how he expected Thompson to treat this controversial issue.
"There is no question that he will be fair and he will not play politics with that issue," Hikind told the Times.
The Times went on to describe how Hikind took great effort to help Thompson, who is African-American, make inroads in the Orthodox community:
Calling Mr. Thompson "a mensch" and joking that he could deliver "at least four votes" — from himself and his family — Mr. Hikind promised to push Orthodox votes his way. "I'm ready to walk with you in all the Jewish communities," he said, standing in front of a kosher pizzeria in Borough Park.
Indeed, there in the heart of Mr. Hikind's district, his jovial imprimatur seemed to be all the recommendation voters needed. As he guided Mr. Thompson and reporters along the bustling block, stopping to chat with Hasidic women pushing baby strollers and ducking into one Jewish-owned business after another, Mr. Hikind all but declared him one of their own.
He introduced Mr. Thompson to constituent after constituent. He expounded on the success of Jewish religious singers in a music store. He bought him a slice of kosher pizza. (Mr. Thompson called it "some of the best I ever had.")
"If you support him, I agree," one shopkeeper said.
"Did you hear that?" Mr. Hikind crowed. "Now, that's not orchestrated." After they left the shop, Mr. Hikind leaned in: "We can do the same in Crown Heights, in Williamsburg, everywhere else," he said, naming neighborhoods with large ultra-Orthodox communities.
Mr. Thompson said little, smiling and shaking hands as Mr. Hikind introduced him.
Despite the flurry of negative press facing Hynes, which includes the endorsement of former candidate Abe George, who dropped out of the race to lend Thompson his support, the District Attorney is still the favorite to win the race. Hynes has held the post for 23 years and enjoys the full backing of Brooklyn's Democratic machine. The Times reported that constituents are ultimately more likely to follow the suggestions of local rabbis over Hikind. It's possible that Hynes's decades long relationship with the Orthodox power structure and the voters is stronger than any endorsement Hikind can provide.
Hikind, who has made waves the past few months for appearing in blackface at a Purim party, using his political connections to score jobs for his family and friends, allowing them access to state funded health benefits and for his ethically questionable close ties to Maimonides Medical Center, also skirted accusations of appearing borderline racist in his radio interview with Thompson:
Last month, when Mr. Thompson, who is black, appeared on Mr. Hikind's weekly radio show, Mr. Hikind called him "articulate" — a word that African-Americans often see as offensive, more veiled expression of surprise than compliment. (Its use ignited a controversy in 2007, when Joseph R. Biden Jr., then a senator, said it of Barack Obama, who was running for president.)
"You're an impressive guy," Mr. Hikind said. "Starting from being articulate." On Tuesday, he repeated the comment to a reporter, calling Mr. George, who is of Indian descent, and Mr. Thompson "very articulate and impressive."
Asked for comment, Mr. Thompson's campaign referred to his remark after last month's broadcast, when he said he was not offended. "I've been called articulate many times in my life," he told Yeshiva World News. "Over it."
Still, Hikind was hopeful that his influence could help Thompson win over his constituents, alluding to the possibility of change.
"Well, the past is the past, this is the future," Hikind told the Times.