In Memory Of Myra Addington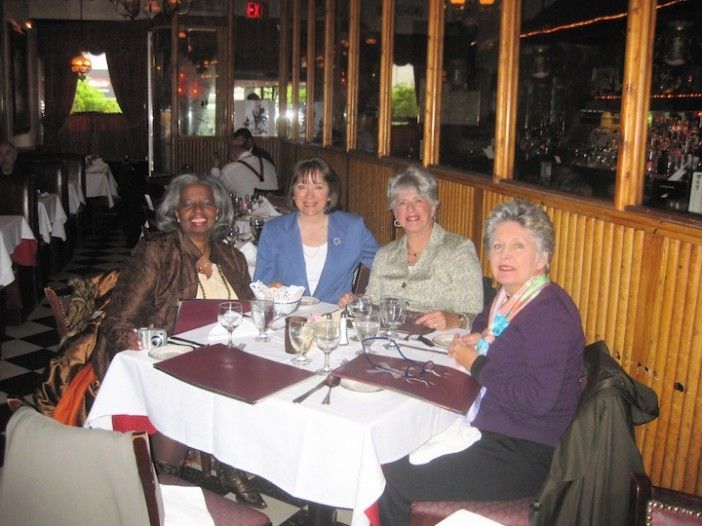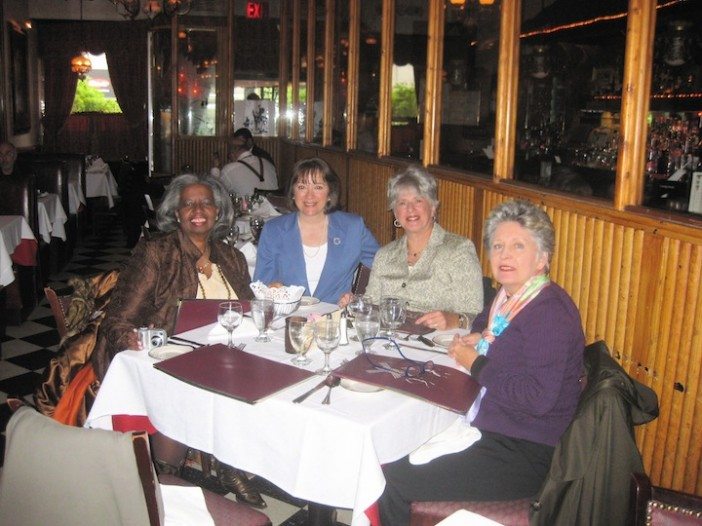 It is with sadness that we share news of the recent passing of neighbor Myra Addington, a humanitarian, singer, yoga enthusiast, mother and wife, and Marlborough Road resident for the past three plus decades. Ahead of her March 23 memorial service, a few friends of Myra's shared their thoughts.
Myra graduated Erasmus High School in 1961, and she and husband Dale settled into their Beverley Square West home in 1980 where they raised their children. A Unitarian, Myra also joined the First Unitarian Congregational Society in Brooklyn around that time.
"Myra was an active member of our congregation for more than 30 years," says FUUB Senior Minister Ana Levy-Lyons, who wrote an incredibly moving sermon on the loss of Myra. "Before joining First Unitarian, Myra was a member of the Flatbush Unitarian Church until it closed.
"Myra served our congregation in many capacities, but was probably best known for her service on the Flatbush Fund. This fund was given to First Unitarian by the Flatbush Church to preserve until the time that another Unitarian Universalist church was founded in Brooklyn.
"That came to pass last year when Original Blessing was started in North Brooklyn. Myra and the Flatbush committee worked with the new congregation and a substantial grant was provided at the end of 2013.
"Myra also served First Unitarian as a Trustee on the Committee on Ministries and numerous other committees and task forces," says Reverend Levy-Lyons. "Myra was a well-respected member of our congregation who continued to attend services until only two weeks before her death.
"She will be missed by all who loved her."
"I always admired Myra, my friend for 25 years, for her generous heart and spirit," says Susan Stafford, who shared the photo above, with Myra pictured second from right.
"She was an excellent friend who radiated joy in her life and imbued it in others. With my friends, Janice Raiford and Dianne Armstrong, we formed a little sisterhood that we dubbed 'Hello Ladies,' after the way that we often addressed our group emails."
Dianne seconds Susan's recognition of Myra's vivacious and giving nature.
"In addition to her work as a social worker, Myra's professional accomplishments include work in fundraising and development in the nonprofit sector," she says. "Myra worked on behalf of a variety of organizations including the Brooklyn Campus of Long Island University, The Salvation Army of NY, Hartley House, and the Jewish Guild for the Blind. She was a former member of the board of Women In Development in New York and also worked on behalf of several clients in a consulting capacity."
"We met individually and as a group when we could, though not as often as we would have liked," says Susan. "Now, sadly, our quartet will be only be a trio who still share and feel embraced by Myra's love and friendship."
A memorial service for Myra will be held at First Unitarian Church, 116 Pierrepont Street on the corner of Monroe Place, this Sunday, March 23 at 2pm.
Our sincere condolences go out to Myra's family and friends. If you have a thought or memory about Myra that you'd like to contribute, please do so below.