Improv Everywhere Bringing Its Antics To Prospect Park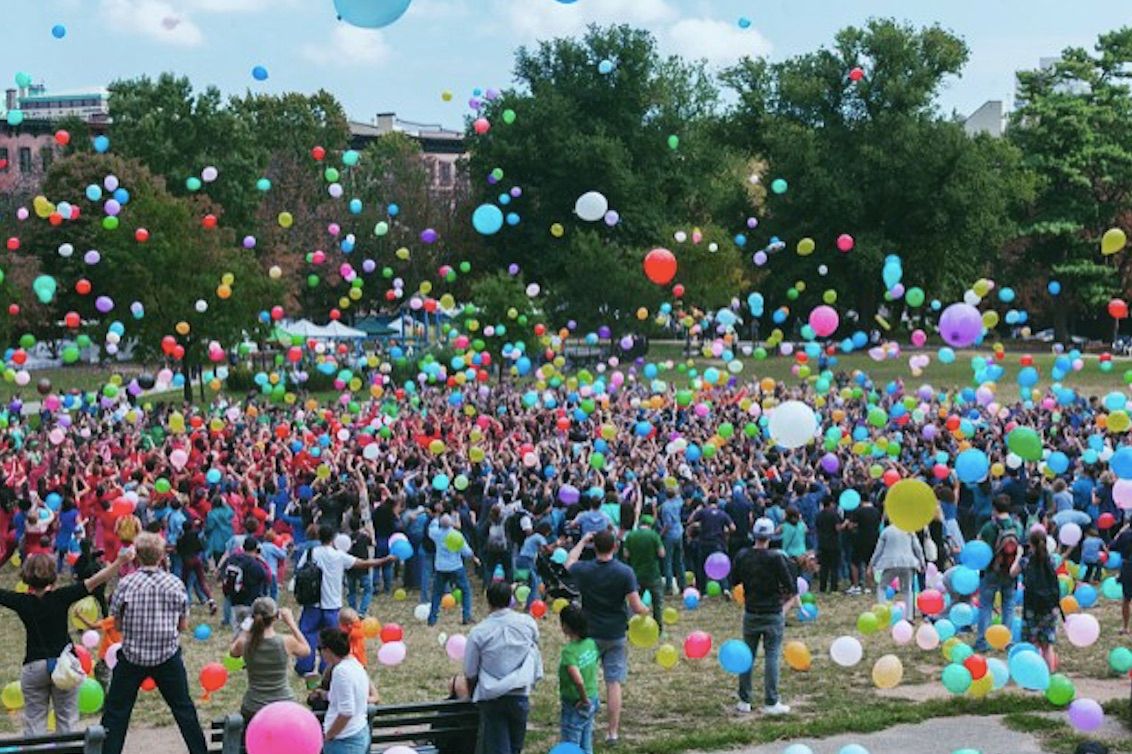 Even if you don't know them by name, you've surely heard of some of their pranks.
The No Pants Subway Ride, for one, has become a well-known annual event put on by Improv Everywhere, who bill themselves on their website as "a New York City-based prank collective that causes scenes of chaos and joy in public places."
The pranksters will bring their latest Mp3 Experiment to Prospect Park on Friday, September 18 at 7pm. And you are invited to participate.
All participants will download the same Mp3 onto their mobile devices and they will act out synchronized instructions which they'll receive via headphones. The unaware park-goers will surely be both confused and amused.
Participants will have to wait until two days prior to the Mp3 Experiment to find out the exact location, which contributes to the event's spontaneity.
The Mp3 Experiment — which has toured throughout the world — is a collaboration between Improv Everywhere, The Prospect Park Alliance, and the BEAT Festival 2015.
This isn't the first time Prospect Park has been host to the collective's antics. And Brooklyn's own Fort Greene Park got the Mp3 Experiment treatment last year.
Participation in the event is free. In order to sign up, you can view details here and join Improv Everywhere's mailing list.
If you participate in the Mp3 Experiment, be sure to email us photos at editor@bklyner.com.