Illegal Garage Gets Green Light From City Board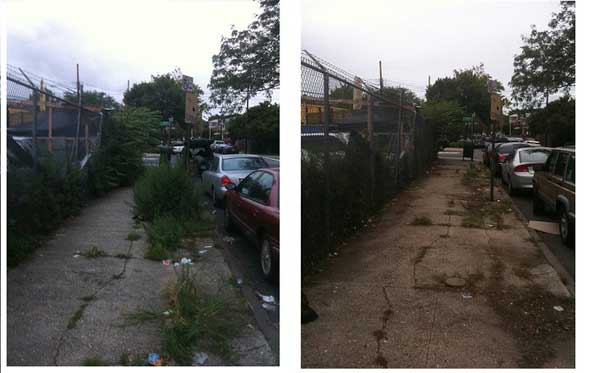 The Board of Standards and Appeals is rewarding a garage that has operated illegally since 2003 with a permit to do business, ignoring objections from the community that they're bad neighbors and blighting the area.
Sheepshead Bites first reported on the garage – LS Auto Clinic at 2102 Avenue Z – last September, when a reader wrote to us describing it as an "eyesore to our community." After Community Board 15 unanimously voted to recommend that the BSA reject the garage's application, Chairperson Theresa Scavo predicted they would be disregarded. "The BSA has a tendency of siding with business owners," she wrote to us.
Sure enough, that's what happened.
The Brooklyn Paper reports:
On July 12 the Board of Standards and Appeals renewed the lapsed variance of LS Auto Clinic on Avenue Z in Sheepshead Bay, letting it continue to fix and hand-wash cars despite the fact that residents have been complaining about the shop since it opened more than 10 years ago.
… The city's five-year permit does comes with several conditions that call for the shop, which is on a triangular-shaped property bordered by Avenue Z, E. 21st Street and Jerome Avenue, to become a better neighbor. Property owner Arkady Nabatov must keep the site clean, line the property with a fence and allow about half as many cars — 13 instead of 24 — to park on the property.
When the Courier visited the auto clinic on Tuesday morning, we saw litter on the sidewalk, but the rest of the area was tidy and organized. Nabatov also followed the city's conditions, including putting up a fence and parking only six cars on the street. An illegal car wash shed, which was built last year without a permit, was also taken down.
"I have always kept the area clean," LS Auto Clinic manager Serge, who declined to give his last name. Neither Nabatov nor his lawyer, Eric Palatnik, could be reached for comment.
And Scavo doubts that the property will be tidy for long.
"He just cleaned it up to get his permit renewed," she said. "I guarantee the place will be back to its filthy old self in a few weeks."