Iconic Bond Bakery Building Becomes Co-Working Space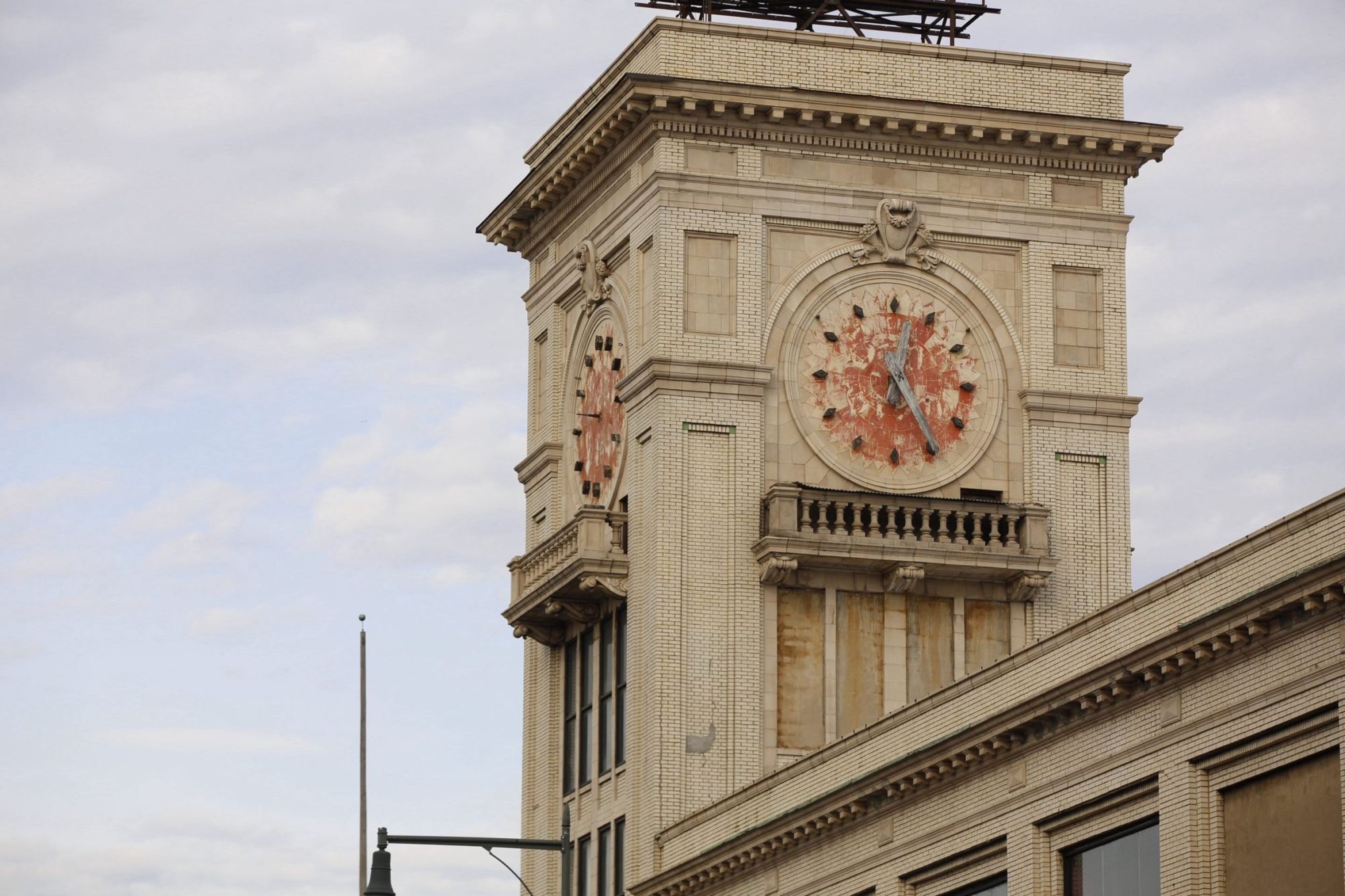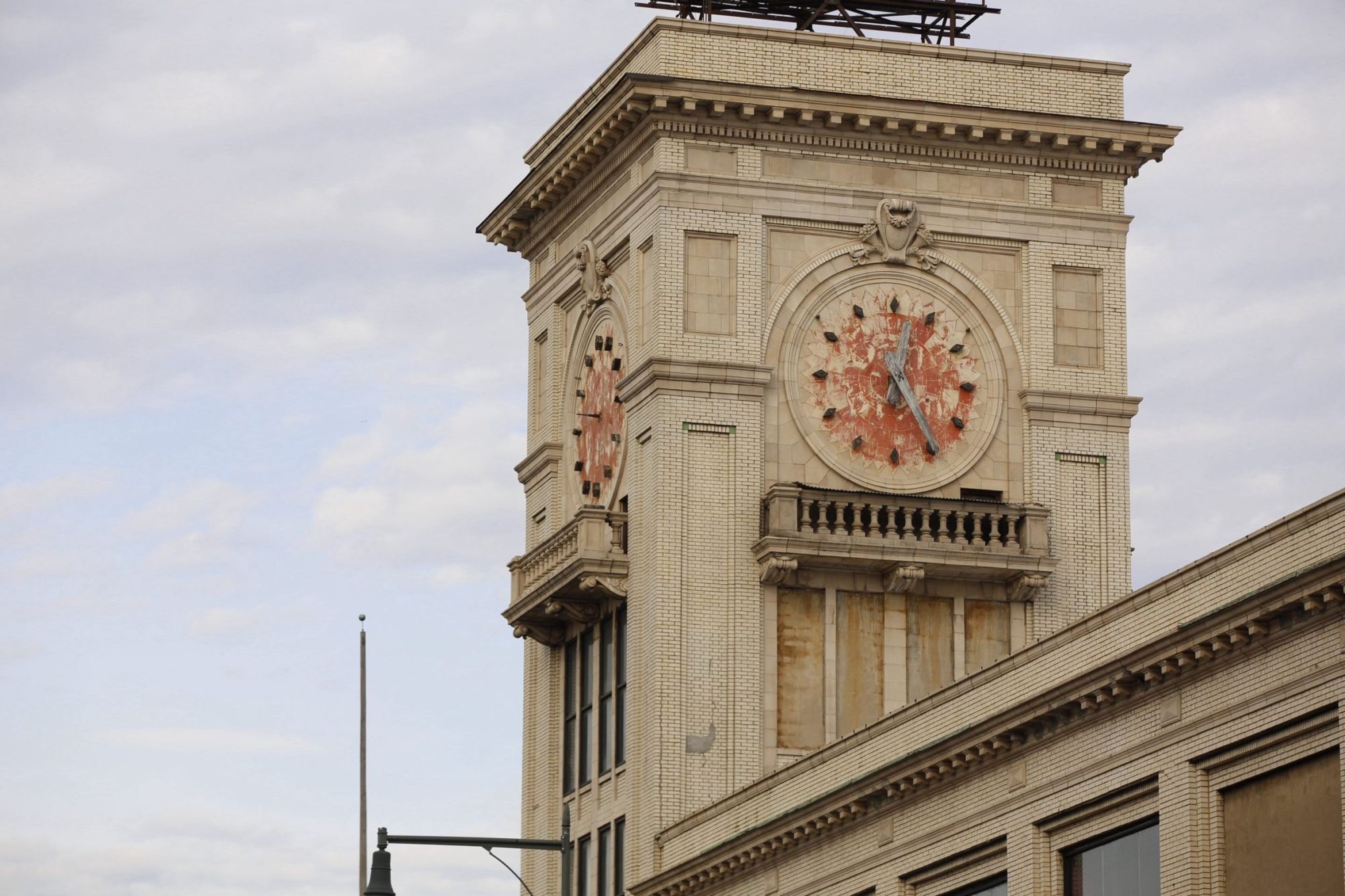 In an interesting reflection of Brooklyn's continuing transformation, the building that once housed the famous Bond Bakery is now home to scores of freelancers working in the "knowledge economy."
Built in 1925, the iconic Bond Bakery building, on Flatbush Avenue near Empire Boulevard, now serves as Brooklyn Commons, a "co-working space" which currently hosts about 40 to 50 freelancers every day.
Freelance writers, artists, designers, app and web developers, and even small non-profits, are starting to call the building home.
The Bond building was selected as a "Building of the Day" by Brownstoner, which described it as the "gateway" to Prospect-Lefferts Gardens and greater Flatbush:
"Everyone who grew up here from before World War II to at least the Vietnam era, remembers the tantalizing smell of baking bread emanating from the bakery. They also remember the clock tower keeping time for the neighborhood. The Bond Bakery supplied bread to the New York area, and was known for its special rye bread, sold under the Grossinger's name, which it leased from that famed Catskill's resort."
The old bakery building is being transformed into co-working space in phases, said owner Jack Srour.
In January, 5,000 square feet were converted into 23 locked, private offices for 1, 2, 4, 6 and 8 persons, along with an additional open area with 16 desks.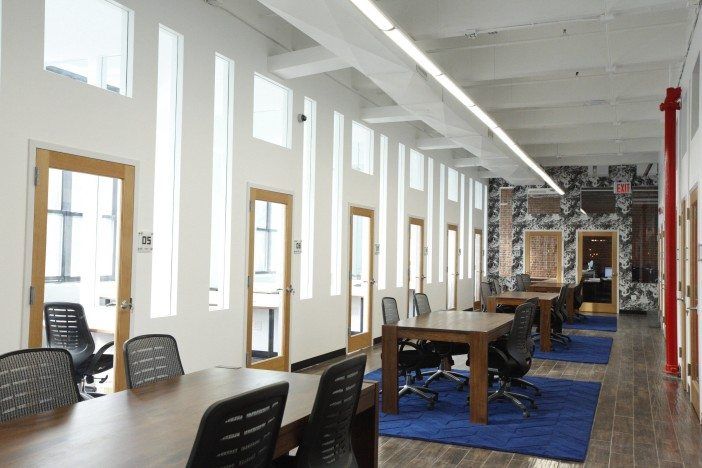 Earlier this month, another 7,000 square feet were converted into an additional 24 offices, which are the most highly sought category of co-working space, Srour said. The building is "responding to the needs of the market," he observed.
Each private office is about 60 to 65 square feet. Brooklyn Commons is offering special pricing as it fills the building, Srour noted.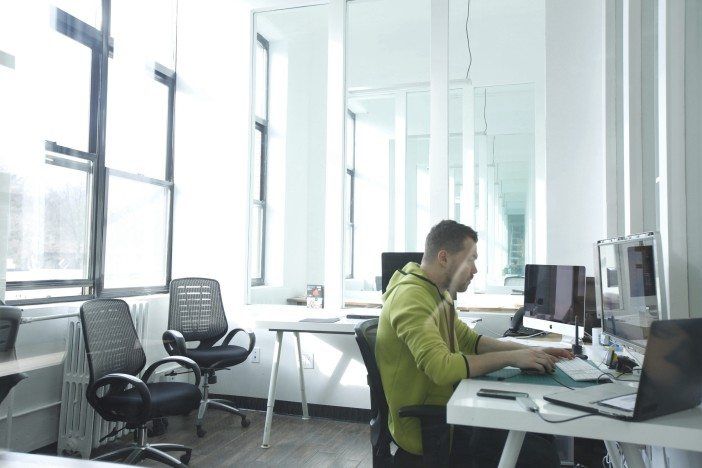 Brooklyn Commons is open 24/7, and offers amenities like a kitchen, sitting room and roof deck. It is currently about 60 percent occupied, and Srour stated it will be full in the next 4 to 6 weeks.
And Srour expects demand to continue — another 10,000 square feet will be ready by June or July. Brooklyn Commons could eventually host as many as 150 to 200 freelance workers per day, he said.
Srour, who was born and raised in Brooklyn, has owned the building since 2000. After the bakery stopped operation in the 1960s, it was used for warehouse, retail and classroom space for many years.
The white-collar freelancers working in the once industrial building come from within a two-mile radius, Srour said. "A lot of talent is coming into the neighborhood," he added.