'I Threw Up A Little In My Mouth': Trump Victory Devastates, Frightens, And Nauseates Slope Neighbors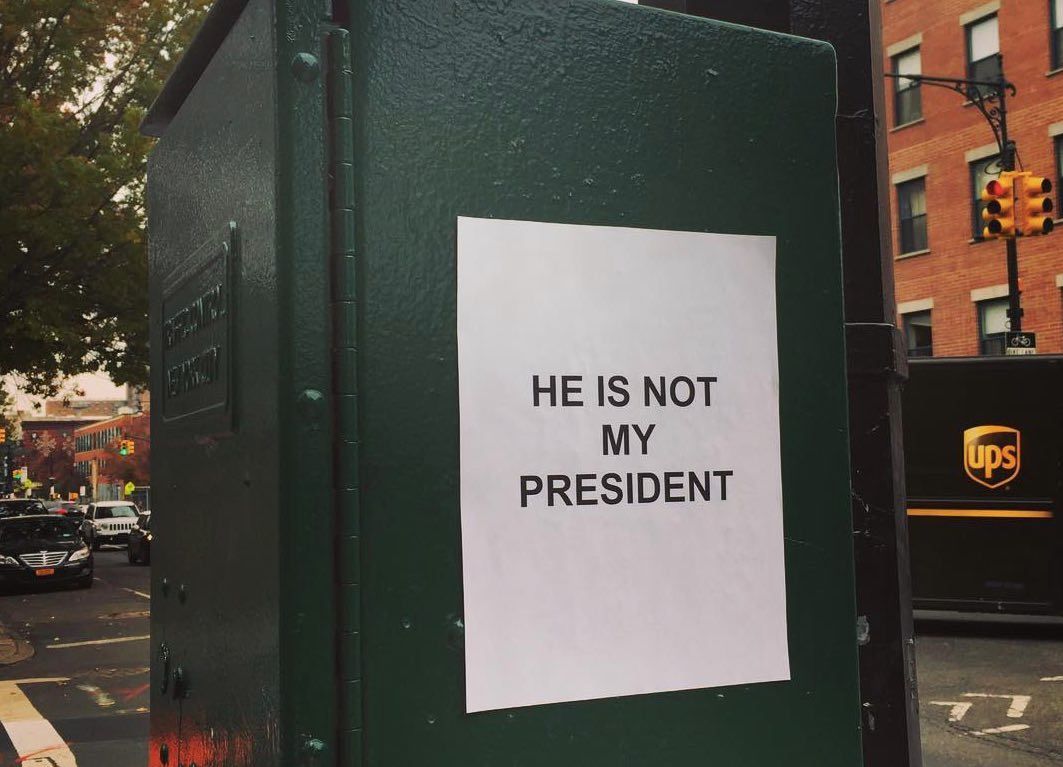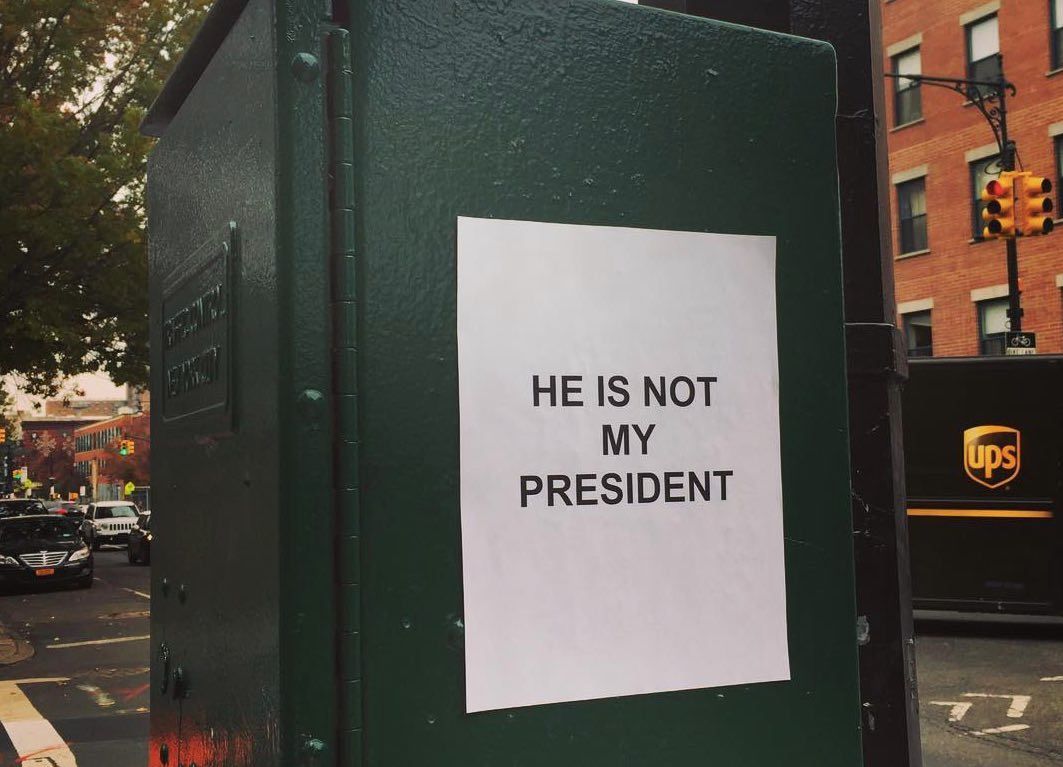 Neighbors in Park Slope often spoke about their nausea this morning.
Two passersby on 5th Avenue near Berkeley place — one right after the other — told us they were "sick to their stomachs" about the reality of President-elect Donald Trump.
Some were a bit more graphic in their description.
"Please don't ask me any questions. Just the very thought of him running the country makes me throw up a little bit in my mouth."
Those words were uttered by a 33-year-old woman whose diaphragm seemed to collapse inwards when she spoke. For a moment, her body took the shape of the letter 'c'.
And while many interviewed used the word "sickened" and "nauseated" several times, even more common were the words "scared" and "afraid."
One woman in her late 20s was even concerned to give out her name for fear that the president-elect would find out she said something negative about him.
"I know it sounds paranoid," she said. "With this new president, I don't feel safe talking about this. Who knows if it will get back to him?"
As she waited for a walk sign to cross 5th Avenue, she turned toward me. "And Rudy is probably listening for him, too." That was a reference to former New York Mayor Rudy Giuliani, one of Trump's most vocal proponents who described the election as the "greatest victory for people of America since Andrew Jackson."
Editor Donny Levit reports live from Berkeley Place in Park Slope.
Posted by Bklyner on Wednesday, November 9, 2016

Not one person we spoke with today allowed us to film their comments. And with the exception of one providing his first name, those interviewed on the street did not want their name used either.
Just inside the window of the laundromat at 204 5th Avenue (near Union Street) a woman sat with a small Bible resting on her lap. I interrupted her while she was praying, however, she waved me towards her as if to say, "It's ok."
While she said she normally goes to church on Sundays, the 65-year-old woman said that she doesn't carry a Bible with her. "I'm doing this because I don't know what else to do. Now he is president." She explained to me that she is originally from Honduras and has lived in Brooklyn for nearly 25 years.
Will recently moved here from Seattle about five months ago. The 33 year old cast his vote for Jill Stein in Washington state. But the Trump victory still disturbs him. "I feel like it's some sort of Orwellian nightmare that we woke up to … what do we do now?" he said.
The rain picked up a bit as a woman in her 50s left the Associated Supermarket negotiating several bags of groceries and an umbrella. She told me she has been in New York for over 35 years and that her family came here from Kingston, Jamaica.
"I just cannot talk about this anymore," she said, when I asked her how she felt. "I haven't eaten since last night. This is like a knife being stuck into my stomach many, many times. I guess this is the new White America."