I Migration: New Play Asks What It Means To Be American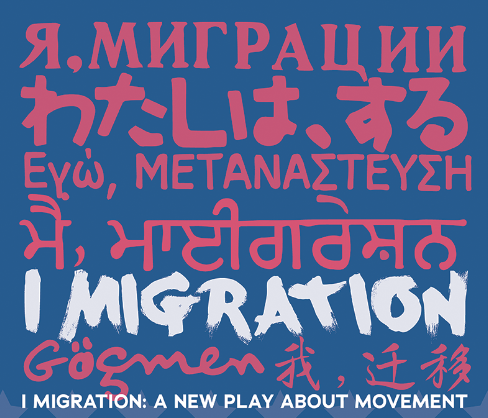 RED HOOK – Falconworks Theater Company will debut a new original production, I Migration, at Red Hook's Waterfront Museum on Thursday, May 16.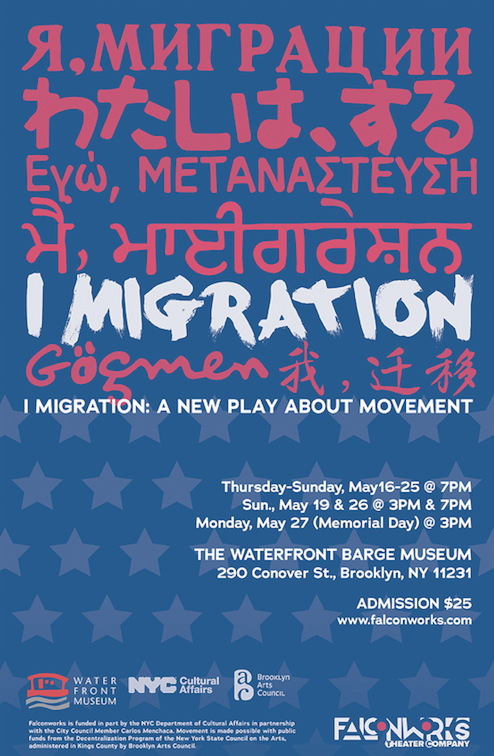 Using music and stories culled from historical sources as well as current narratives, the play addresses modern views about immigration and what it means to be an American. Developed and directed by Reg Flowers, Artistic Director of Falconworks, I Migration is a response to today's political policies on immigration which have "characterized immigrants narrowly as undesirables, without value, and even as criminals," according to a release announcing the show.
The immersive, site-specific play illustrates "our collective status as descendants of
'migrants' of one form or other" and encourages audience members to question their own positions in "the fabric of America."
"In a time when our differences are being used to divide us, I Migration is bringing us together, reminding us that we are one," Yadira De La Riva, an actress in
the production, said in a statement.
Founded in 1997, Falconworks Theater Company serves the Red Hook community and uses theater to inspire locals to work toward social change. The company is committed to connecting the diverse neighborhood with inclusive programs that address local issues and encourage dialogue.
I Migration will be performed two consecutive weekends from Thursday, May 16 through Monday, May 27 at the Waterfront Museum, 290 Conover Street, Red Hook  [Tickets $25] Learn more at falconworkstheater.org.