Hugh Grant Film Starts Shooting On Beverley Rd. Monday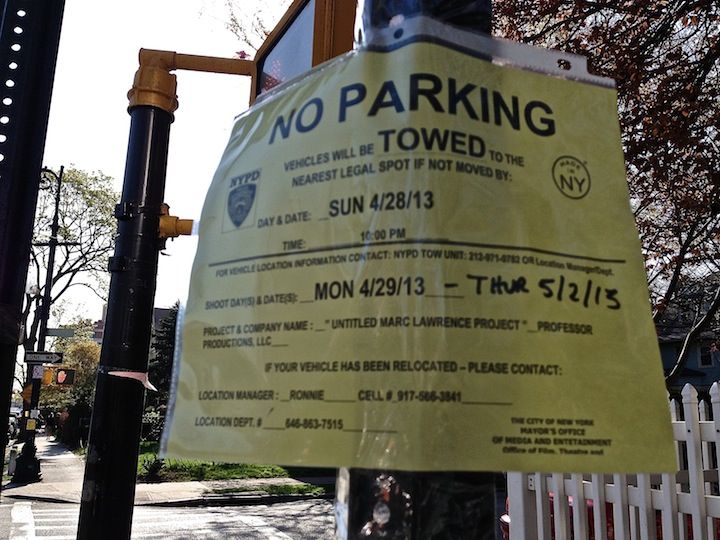 We've been seeing these signs all over Beverley between Westminster and Argyle. The Marc Lawrence project shooting is this untitled film, for which a neighbor's Rugby Rd. home is being used. She writes:
Our house will be Hugh Grant's home. He is a sort of failed screen writer who is now an English professor. Marisa Tomei, his love interest is a single mom. Chris Elliot will be the neighbor living next door to our house (exterior shots only there).
Filming will also take place on E 18th and Albermarle Streets. Right now the shoot days are slated for Monday, April 29-Thursday, May 2 at our house and two half days at the other houses.
Several blocks of Beverley, plus Rugby, Albemarle, and E 18th seems like a lot of valuable parking space to give up, but the trade-off is Hugh Grant in the neighborhood. Wonder if he'll stop into Madina for some curry?
If you park around the area, make sure your car is moved off Beverley by 10pm on Sunday, April 28–and keep an eye out for no parking signs on surrounding streets, too.