Hugh Grant At A "Sorority Party" On Albemarle Of The Day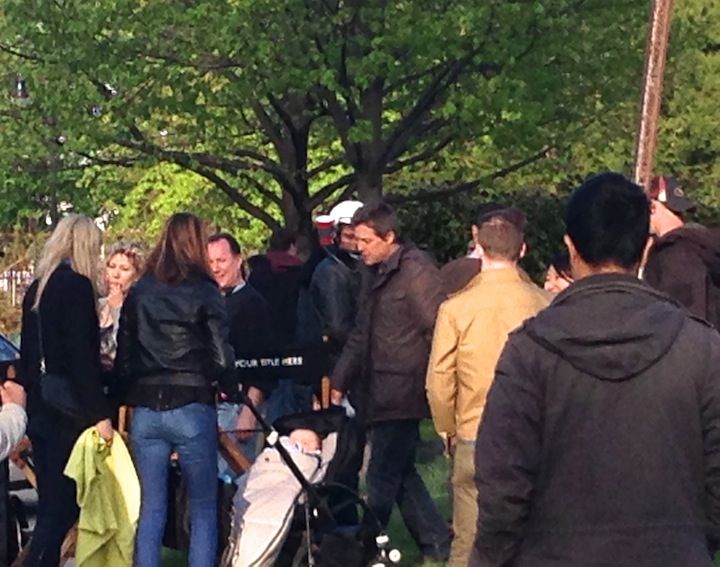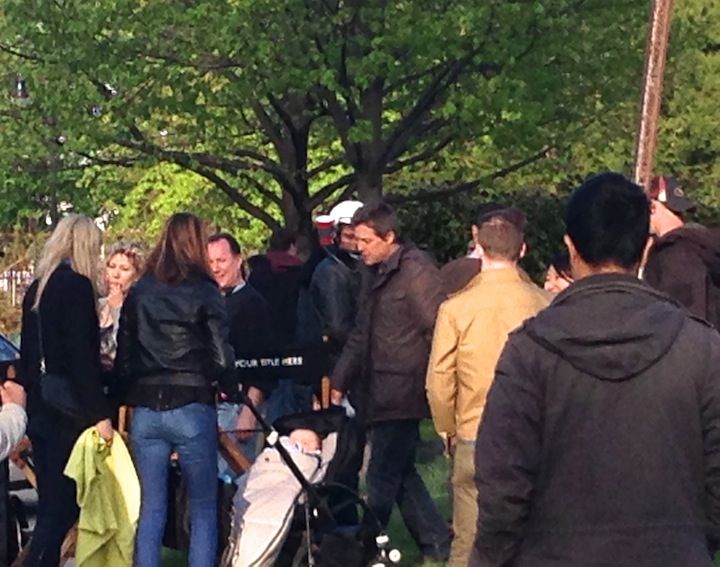 Spotted on the corner of Albemarle and Marlborough: Hugh Grant and Marc Lawrence filming their as-yet untitled project, a cop car parked on a curb, two "neighbors" in pajamas, La-Z Boys on the lawn, and a ton of beer being poured down the sewer drain to comply with outdoor drinking laws.
The crew was also looking for extras–did any locals participate?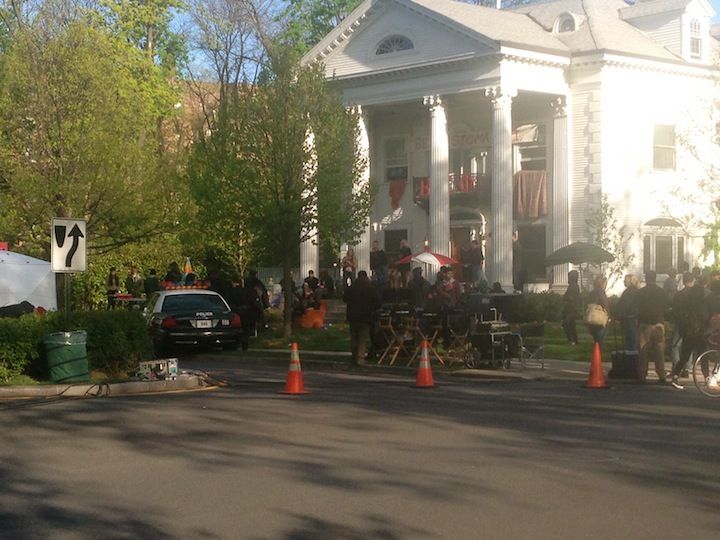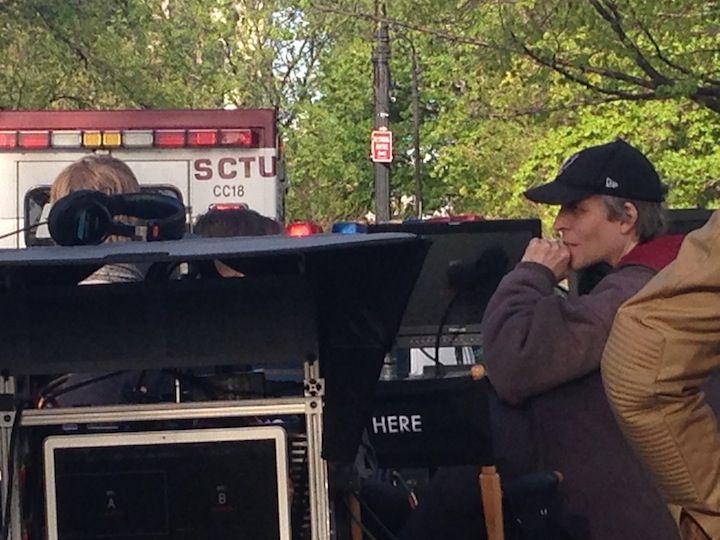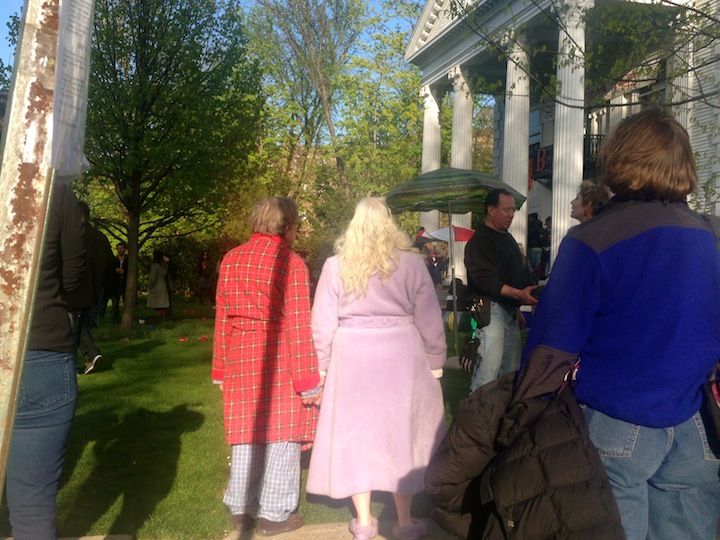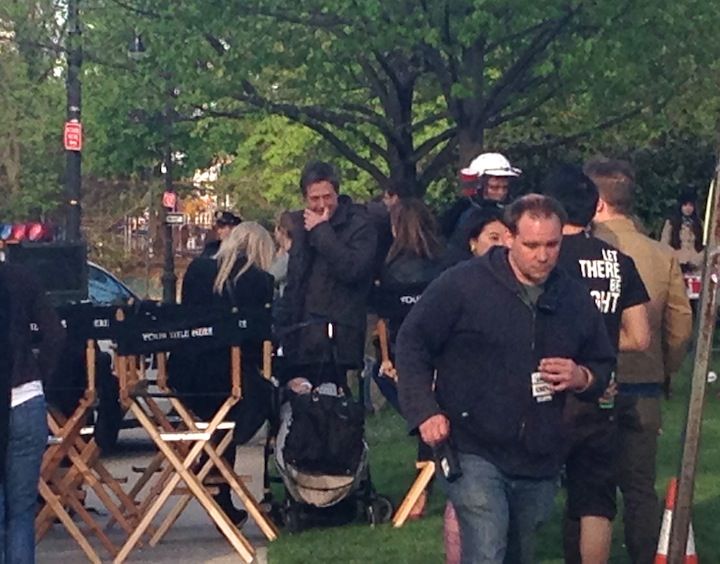 Overheard: the film is supposed to take place at SUNY Binghamton University (with this scene specifically at the non-existent Beta Sigma Phi house), and Hugh Grant's character Ray Michaels will befriend a student with a bit of a drinking problem (we're betting Clem Ronson, played by Steven Kaplan, who just may have been removed from the house on a stretcher).
We've been on Hugh watch, but no sign of Marisa Tomei or Chris Elliott yet. Give us a shout if you see them around town!
Share your Ditmas Park photos of film shoots or anything else by email at editor@ditmasparkcorner.com, in the Ditmas Park Corner Flickr group, or tag them #ditmaspark on Instagram, and we'll post them on the blog. To keep up with all the neighborhood news, like us on Facebook, follow us on Twitter, Pinterest, and Instagram, and subscribe to our daily newsletter!