How To Recycle Your Christmas Tree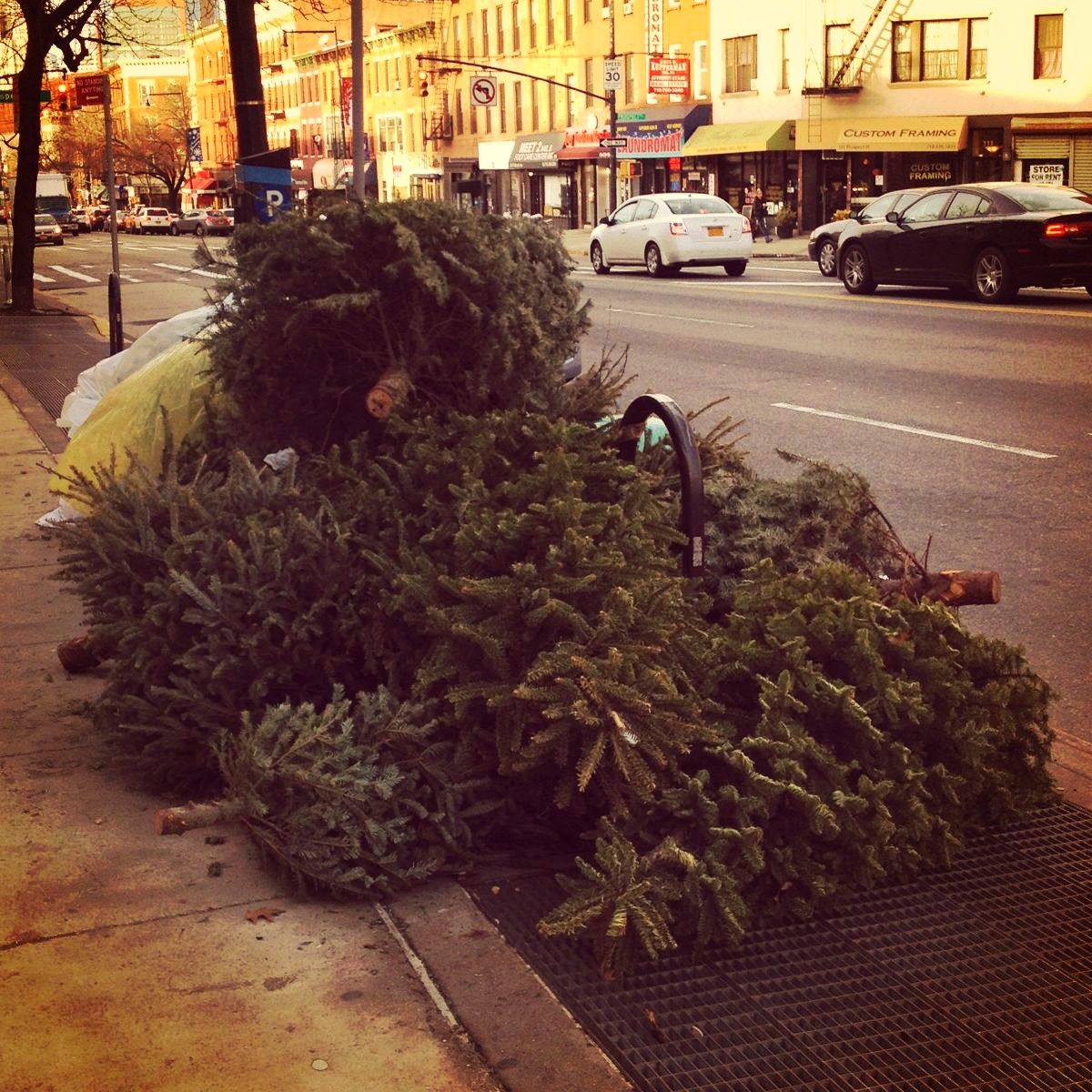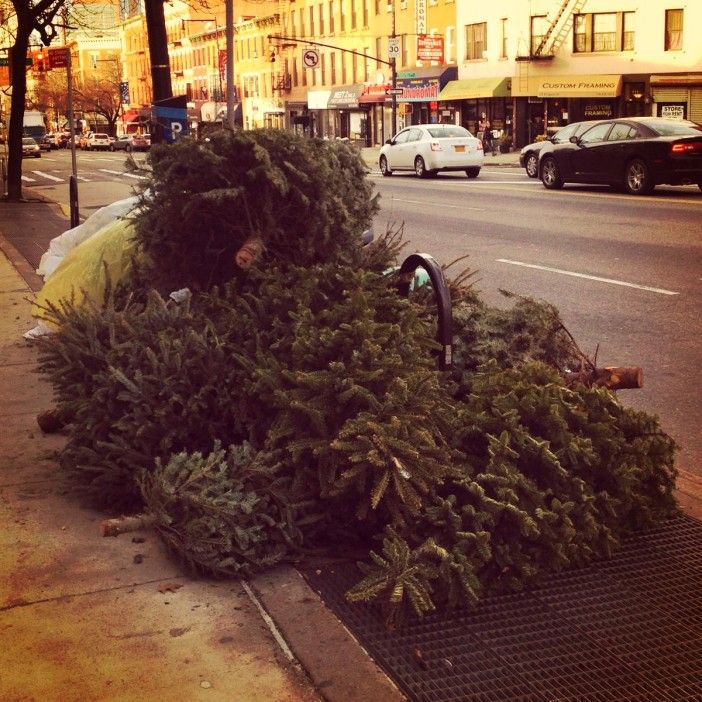 Now that we're back to the daily grind following the holidays, it's also time to consider how to grind up that Christmas tree. The city offers a couple of options that will take your tree and turn it into mulch, which will provide cover for trees around the five boroughs — though neighbors can also take advantage of some of those chipped trees, as well. Here's what to do:
MulchFest
When: Saturday, January 10 and Sunday, January 11, 10am-2pm
Where: Closest locations are Prospect Park at 3rd Street & Prospect Park West and Park Circle entrance at Prospect Park Southwest & Parkside Avenues; and Gowanus Canal Conservancy Salt Lot at 2nd Avenue & 5th Street.
What: Bring your holiday tree to one of the many locations of the annual MulchFest, where they'll turn it into mulch for healthy ground cover. At some locations (including Prospect Park, Fort Greene Park, and Marine Park), you can bring a bag and take some mulch home for your own yard or garden. Remember to remove all lights, ornaments, and netting before dropping off your tree!
Curbside Recycling
When: Monday, January 5 through Friday, January 16
What: If you can't bring your tree to the above event, you can leave it at the curb during this time period, and the city will chip it into mulch that will be distributed to parks, playing fields, and community gardens throughout the city. Do not put trees in plastic bags, and again, remove all decorations from the tree. People are encouraged to put out their discarded trees at curbside as early as possible during the collection period.