How Scooters & Strollers Make Everyone Want To Slap Someone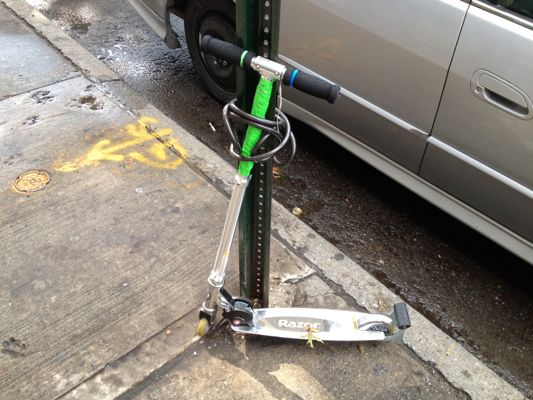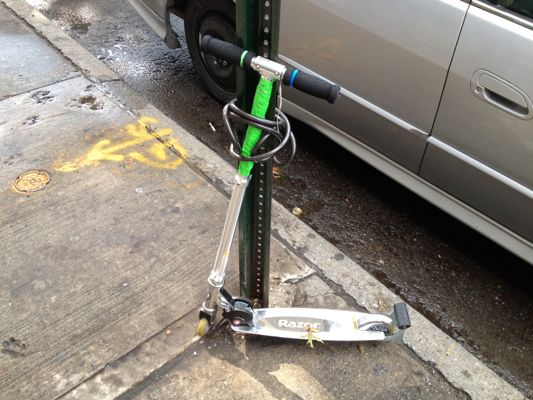 Park Slope is the source of a lot of parenting jokes, from arguments over a hat to unusual names, but none gets people quite as riled up as sharing the sidewalk with unwieldy potential dangers. Local actor Patrick Stewart famously can't stand strollers, and when scooters regained popularity, we all put our shins on guard — and some laid down helpful rules. But how long before we all snap?
It's a question that's posed on the new TV series The Slap, an adaptation of an Australian show, in which one parent slaps another's child during a birthday party (and which, coincidentally, filmed some scenes in our area). And, according to a recent story in the New York Times, it's one that's fairly universal.
They spoke with neighbor Louise Crawford, a parent of grown children who runs Only the Blog Knows Brooklyn (among many other things), who admitted to cursing at a 5-year-old who nearly took her out one day on 7th Avenue. One man she shared the tale with told her he knew a woman who'd been hit by a kid on a scooter and needed the aid of a walker; someone on Facebook suggested she report it to the cops.
The Times predicts the future:
The People vs. Luke/Octavius/Clementine! You can imagine a whole new chapter in broken-windows policing in which children are getting ticketed all over Brooklyn and the Upper West Side on the grounds that it is a slippery slope from reckless driving of a Razor A3 to generally obnoxious handling of a Mercedes C-Class on the Long Island Expressway to Amagansett.
In all seriousness, it's a question a lot of parents grapple with often: At what point do you intervene with someone else's parenting?
Have you ever disciplined a child who wasn't your own? Or felt compelled to, but resisted? What pushed you to that point? Or has it ever happened to you, where someone else has told you what's on their mind about your child — if so, how did you react?
Or are you guys totally cool with all those scooters, etc., and think we're all just overreacting?