How One New Yorker's Legacy Helps Preserve Neglected City History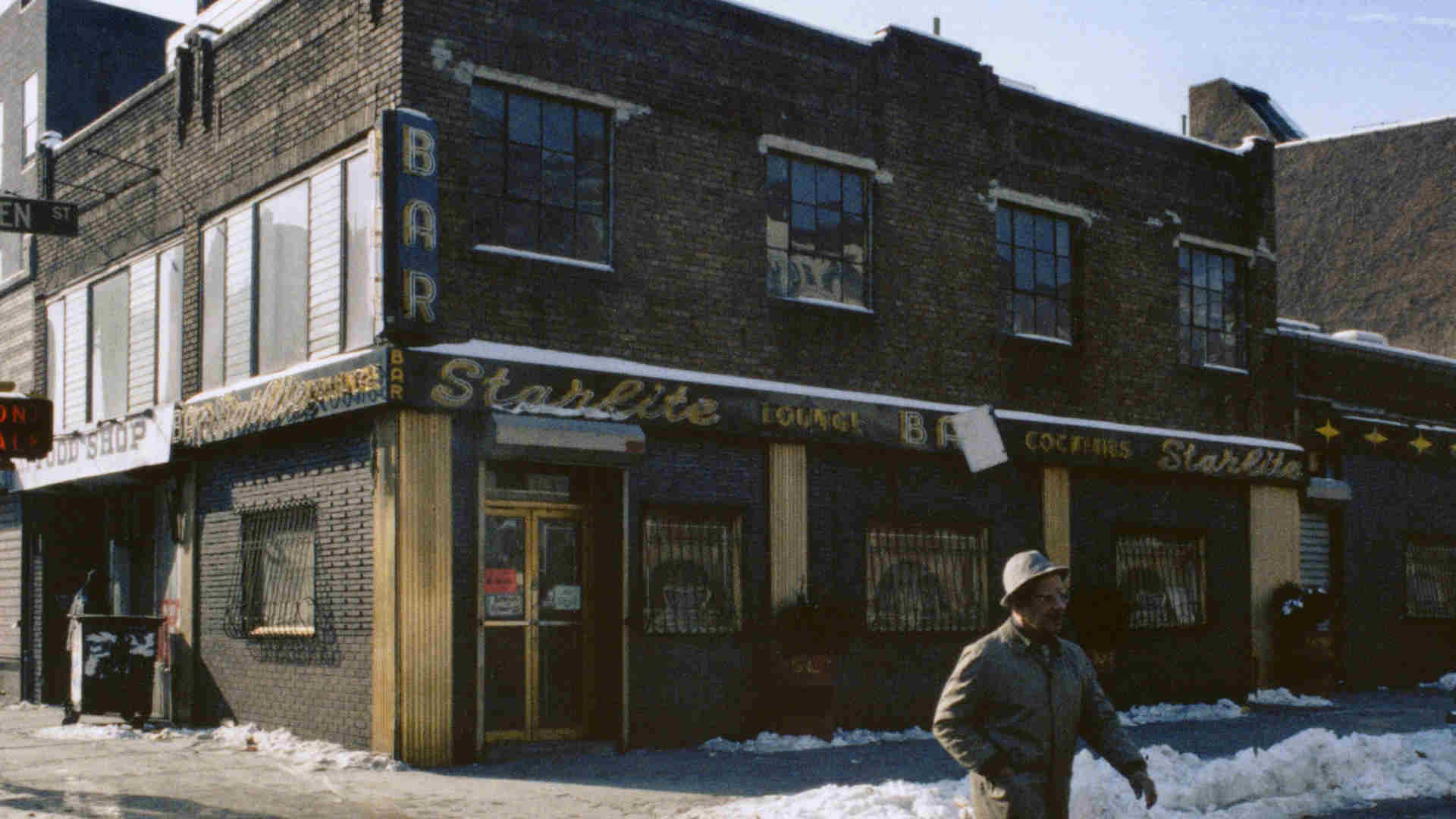 You may have heard of The Iceberg Metaphor as a way of thinking about culture — most of what influences behavior remains hidden to others or "below the surface." The same can be said for New York City history. For all the history our city wears on its sleeve, much remains obscured and needs someone to help surface it.
LuEsther T. Mertz was one such person.
During her life, people knew Mertz as an "Angel of the Arts." A trained librarian, she had a love for art and literature and used the wealth she and her husband built as founders of Publishers' Clearing House to nurture New York City's cultural ecosystem. She was the chief financial contributor to the New York Shakespeare Festival and served on the boards of Lincoln Center, the New York Botanical Garden, the Central Park Conservancy, and the Joyce Theater.
In fact, the Joyce is named after her late daughter, who died in 1974 from cancer. Mertz passed away in 1991 at the age of 85, but her legacy continues to impact New York City culture today through The New York Community Trust and a family foundation.
In 1995, the LuEsther T. Mertz Charitable Trust set up a fund in The Trust to support the causes she cared about. For nearly 25 years, that fund has supported hundreds of effective nonprofits working in human and civil rights, historic preservation, arts and culture, parks and open space, and environmental protection. Part of the fund is flexible, to be used to support things that will help New Yorkers the most.
According to Kerry McCarthy, The New York Community Trust's Vice President for Philanthropic Initiatives, "LuEsther's generosity allows our historic preservation program to shine a spotlight on neglected aspects of New York City's history." Two projects focus on uncovering untold histories in Brooklyn: Voices of Crown Heights and Muslims in Brooklyn, both oral histories compiled by the Brooklyn Historical Society (BHS).
Deborah Schwartz, President and CEO of BHS, explains the thinking behind the projects. "The impetus for the Crown Heights project was to mark the 25th anniversary of the August 1991 Crown Heights riot by exploring the history and future of a neighborhood that has taken on continued national significance in conversations on ethnic relations, racial justice, and urban renewal," she says.
The impact of putting those voices out into the world is palpable. BHS surveyed a number of people who listened to the interviews, and about one-third said they came away with a new or deeper understanding of the community and/or its history. One said, "It reminds me of the history and challenges me to understand how I and the two generations before me fit into this Brooklyn story." On an even more personal level, another confessed that "listening to people share their stories makes it more comfortable to share my stories."
While Voices of Crown Heights began with an anniversary, Muslims in Brooklyn was about closing a gap when it comes to representation of Muslims both in historical narratives of Brooklyn and BHS's own collection. And Schwartz saw the need as being immediate. "With the increase of anti-Muslim rhetoric in our national discourse over the past three years—and a sharp rise in bias incidents—a project that was in the early stages of discussion became an urgent imperative for BHS."
Listeners aren't the only people affected by these projects. Kensington native and community organizer Shahana Hanif, one of the narrators, "felt powerful and free telling my story. Oral Historian Liz Strong and I were in recording for more than two hours in conversation about my early life in Brooklyn, faith and religious community experiences, community organizing, disability, and gender justice, feminism, contributions as a writer, and more."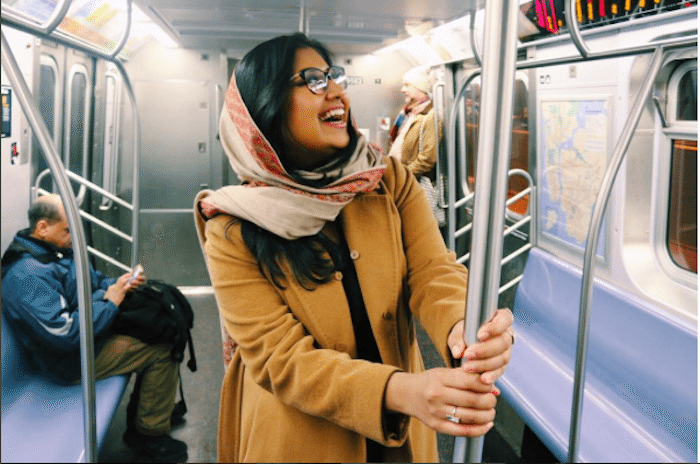 Both projects are now complete: 91 interviews are available through BHS's online Oral History Portal. In addition to Hanif, Muslims in Brooklyn has some particularly compelling interviews:
Imam Siraj Wahhaj talks about being the first Muslim to give the opening prayer at the United States House of Representatives in 1991;
Educator and activist Dr. Debbie Almontaser remembers being the lead organizer of the 2017 Yemeni Bodega strike, in which more than 1,000 Yemeni and Yemeni American bodega store owners closed their stores and gathered in Brooklyn to protest the "Muslim Ban"; and
Asad Dandia, co-founder of Muslims Giving Back recounts being a 20-year-old plaintiff in the landmark 2013 case Raza v. The City of New York on police surveillance of Muslim communities and organizations.
The New York Community Trust has also helped uncover the untold histories of LGBTQ New Yorkers. They were one of the first funders of the NYC LGBT Historic Sites Project, which broadens people's knowledge of LGBTQ history beyond Stonewall and places that history in a geographical context.
As The Trust's McCarthy puts it, they "are bringing LGBTQ history out of the closet." Project Manager Amanda Davis calls The Trust's support and imprimatur "critical in legitimizing the importance of philanthropic support and recognizing that LGBTQ history is New York City (and American) history."
The LGBT Historic Sites Project currently has 215 sites that you can explore on their website. Of those, the project has helped six become listed on the National Register of Historic Places, seven on the New York State Register of Historic Places, and seven as NYC Landmarks.
In addition to supporting historic documentation, The New York Community Trust uses the Mertz Fund to provide emergency repairs to New York City landmarks. Grants to the New York Landmarks Conservancy fund repair projects at sites like the Lefferts Historic House, Green-Wood Cemetery, Weeksville Heritage Center, and Prospect Park. These include shoring up porches, repairing clapboard siding, and restoring monuments or ornamental railings. It's the kind of unglamorous but vital work that keeps landmarks like these around for the public to enjoy.
All of this is only a fraction of the work The New York Community Trust is able to support with the help of LuEsther T. Mertz and other generous New Yorkers. The Trust makes it easy to channel one's caring and concern into action. Anyone interested in starting a fund can simply reach out and begin giving, at almost any level.
This post was made possible through funds from The New York Community Trust.