The Search For The Best Tamales In Bensonhurst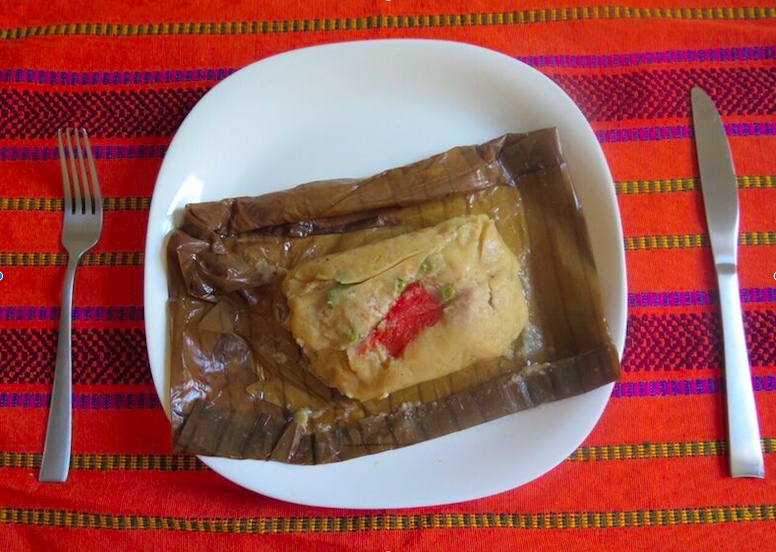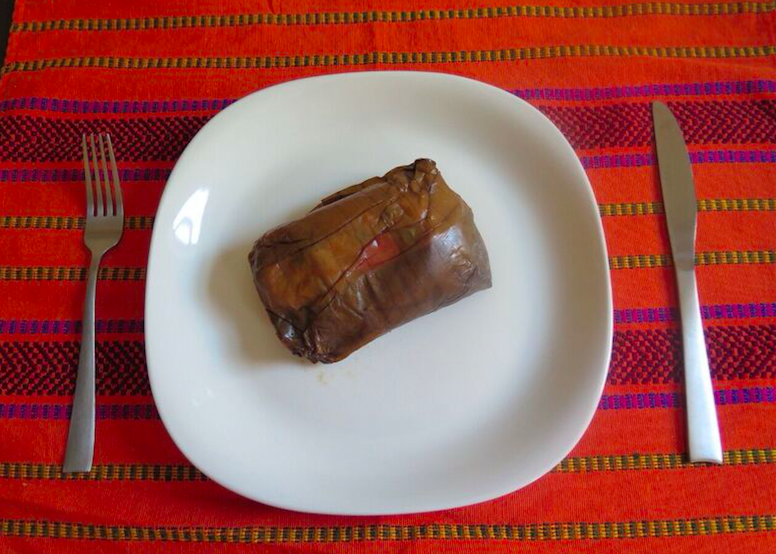 Back in November, before Thanksgiving, I took a long walk looking for ingredients my husband needed for a traditional-style dinner. Since Waldbaums closed, I had to go to NetCost and Key Food.
Along the way, I stopped at the Guatemalan restaurant Jireh (8715 18th Avenue); it was almost noon and customers started to trickling in for day's lunch menu. Then, I noticed a pair of women chatting and enjoying tamales, one of the most popular Mexican and Central American "fast foods;" you can find them anytime and anywhere and recipes vary from region to reach, and even inside each country.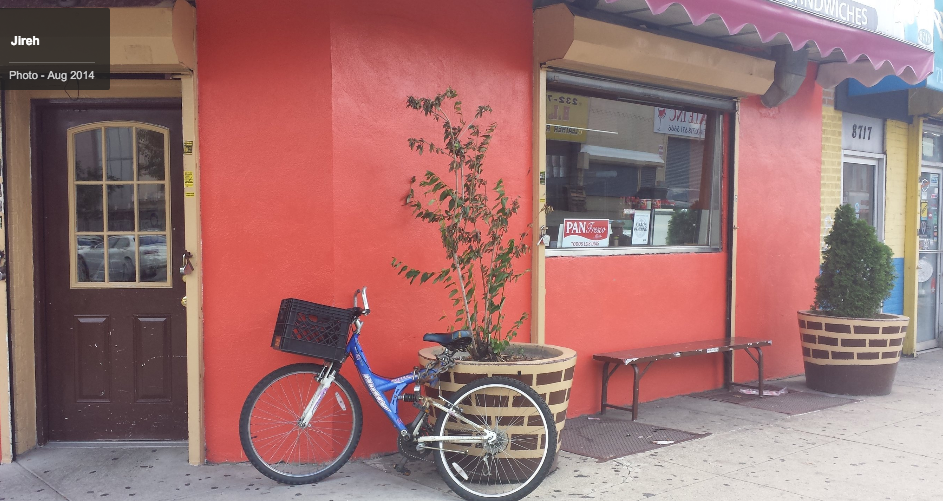 The ladies were Amanda Solórzano and Santos Amaya, who were having paches tamales made from potato dough, wrapped in banana leaves, with a cup of hot chocolate on the side.
I introduced myself to them and the conversation came from their round at the hispanic grocery stores in Downtown Brooklyn, where they regularly get species, the traditional relajo (spanish word for "a mess") for the sauce, a mix of seeds, species and achiote (natural red dye for food), imported fruits and wild flowers as loroco for pupusas, and chipilí for soup, to my unfinished shopping list.
When I noticed what they were eating, I explained my preference for the corn-based masa tamales, and the revelation came: Solórzano makes and sells tamales, and she is very proud of the quality.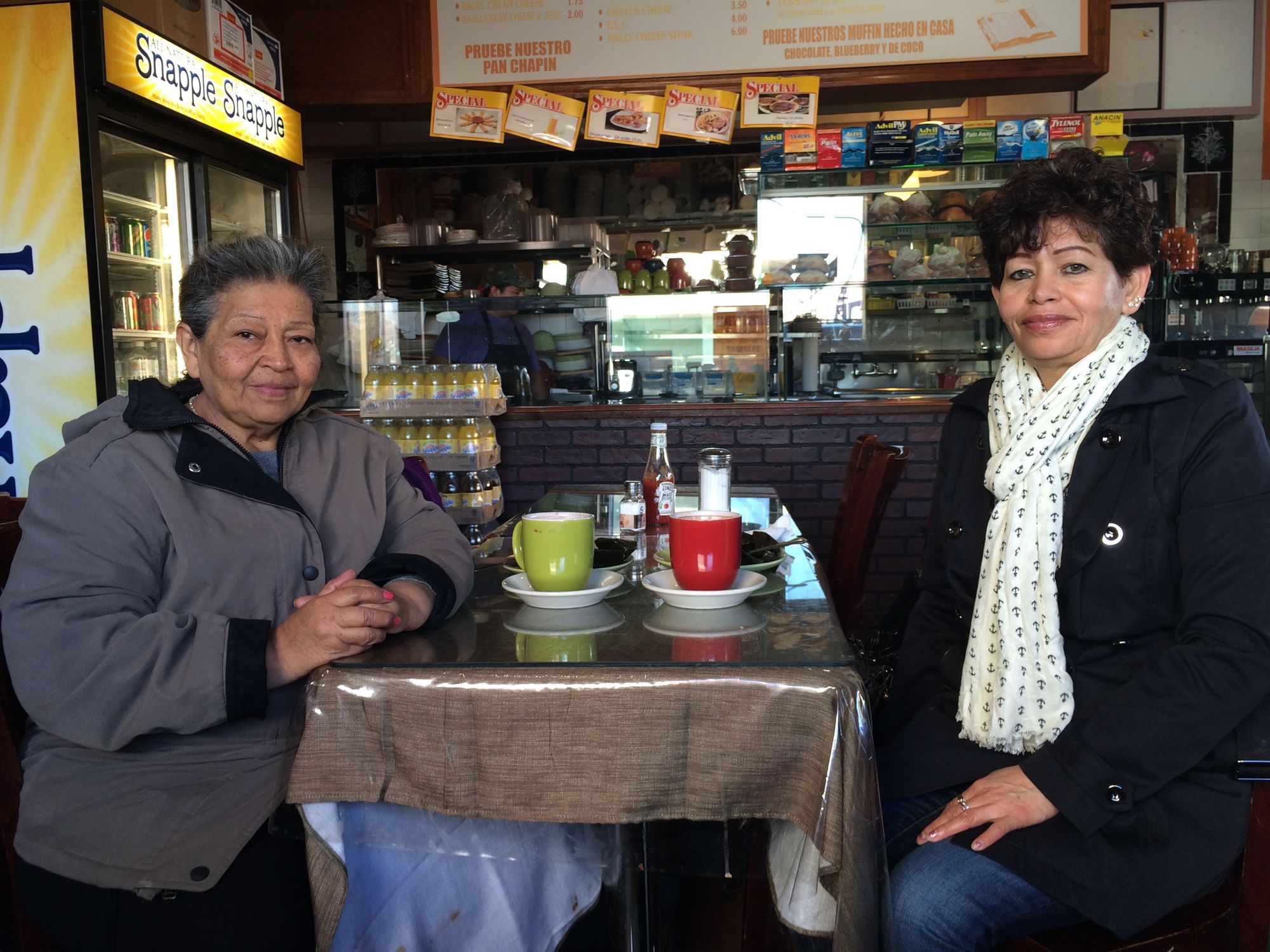 When it is time to cook, she said, everybody at her home helps, because it is a complicated process that can take as long as six hours to complete. She needs to season the dough, work the banana leaves to be perfect for wrapping, and cook the filling.
Because of the growing Mexican and Central American population in Bensonhurst, many stores and bodegas sell the banana leaves; you can get them frozen at Italmec (8003 18th Avenue) or fresh at El Poblano, the Latino farmer at the Bensonhurst Greenmarket in Milestone Park (from July through November). The same happens with the fresh husk — the ladies get in line early in the morning at the farmer's to get them. At bodegas, you can find them dried and ready to use.
Solórzano has a recipe that is low in fat and salt; the filling is a delicate mixture of vegetables like carrot, peas, potato, green and red peppers, olives, and white meat (chicken or pork).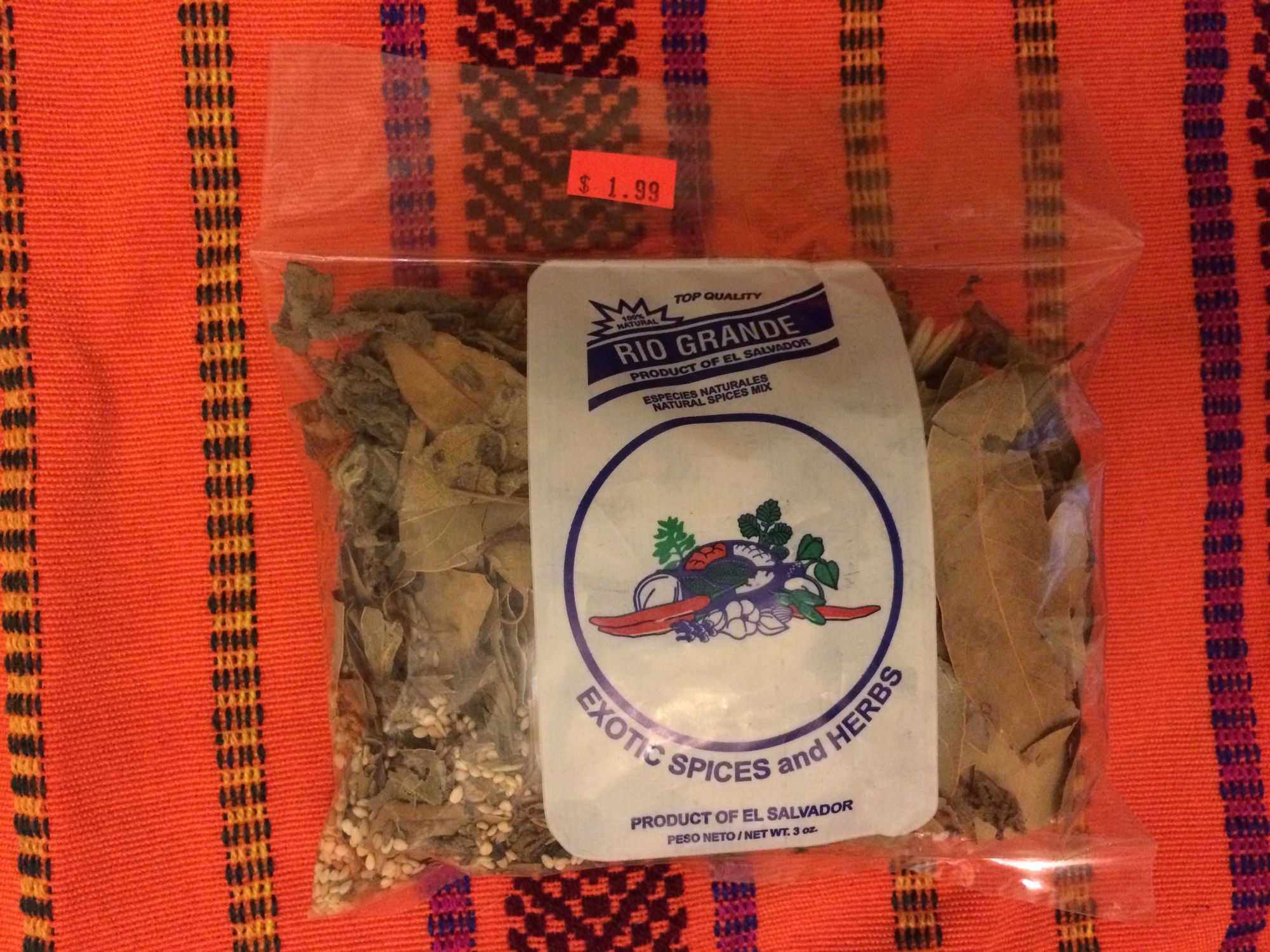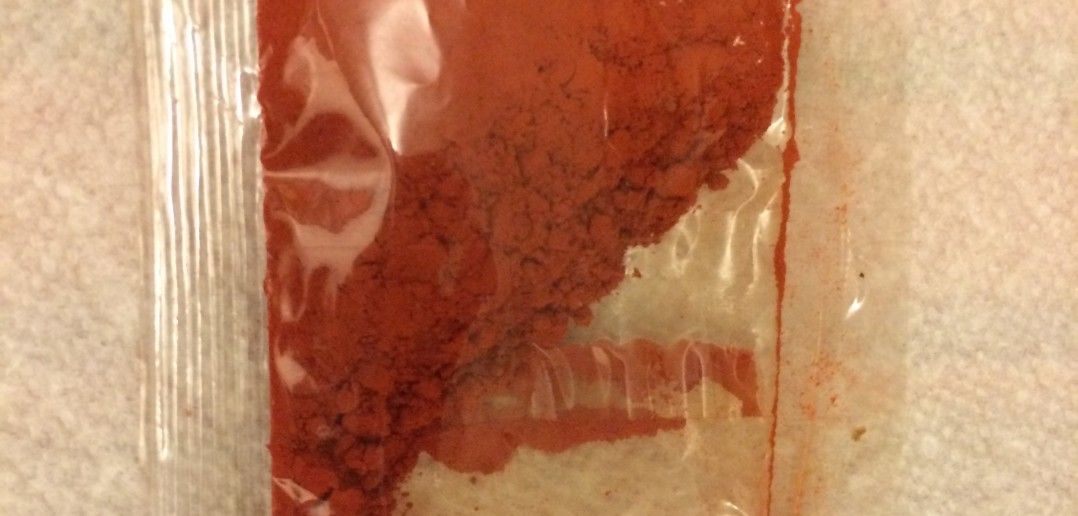 Once the dough is ready and pre-cooked, she puts the right amount on the center of the square shaped leaves, and then folds into aluminum foil. Her daughter Claudia Ovalle and Amaya — her sister in law — help her put the batch of 40 or 50 tamales in a specific order inside a big pot. The water and steam prepare them in about two hours.
I was expecting to buy some for New Year's Eve, when Salvadorians traditionally have tamales for dinner. But I had to wait two months for her call, then I ordered the regular ones with chicken and she sent me one extra: chicken with jalapeño (which were very hot!). They came packed individually, warm, and easy to unwrap. Less than a week later, I am waiting for a new call.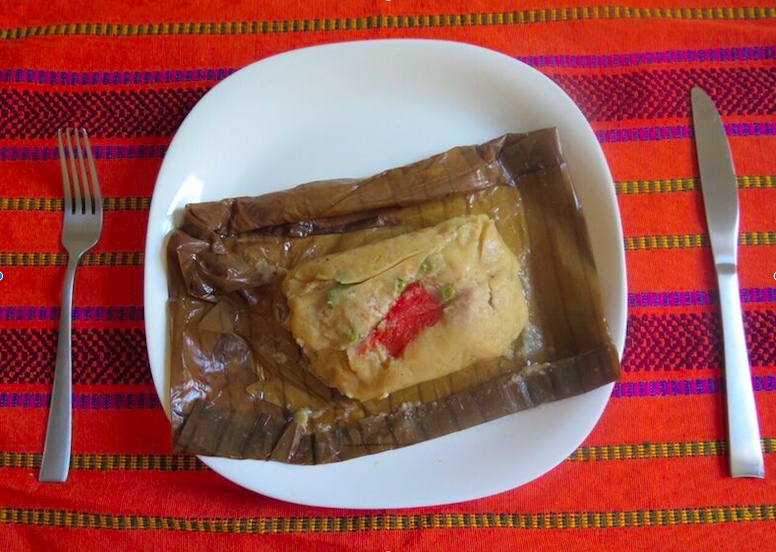 I'm sure Solórzano is not the only woman selling Salvadoran tamales in southern Brooklyn, but Bensonhurst is lucky to have hers among the many tamale options to try. It is good for me, and for the growing-up diversified neighborhood, that I found her. To order some of Mrs. Solórzano's tamales you can call her daughter (347)206-0537.
If you are looking to grab some tamales to go, here are a few great neighborhood spots:
1. Jireh Restaurant serves four types of tamales: paches, from potato dough; chuchitos (literally "small dogs"), small tamales from corn dough, with small amount of chicken and sauce, wrapped in husk; and chuchitos dorados, the same, but deep fried; and tamales de camino, which are plain.
2. The Guatemalan bakery La Bendición (19-62 Bath Avenue) has rice and corn tamales, you can order with one day of anticipation.
3. Also, the Mexican bakery La Auténtica (1878 86th St ) has a wide selection from tamales de raja (slices of bell peppers), verdes (green sauce), rojos (red sauce) and mole. Each tamale cost $1.50 and are available everyday in the morning.
4. Finally, there is a food cart peddling hot tamales rolling near New Utrecht and 79th St subway station.