Want a Pizza Delivered to the Park? No Problem.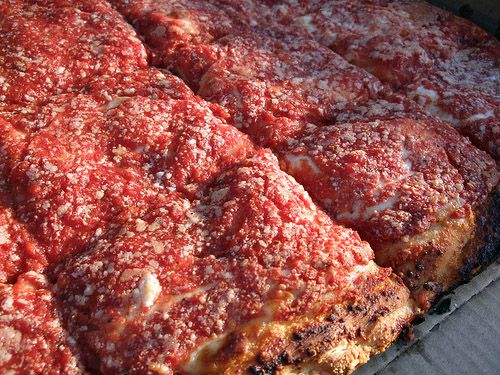 A few days ago, we noticed a sign outside Pizza Plus on 7th Ave: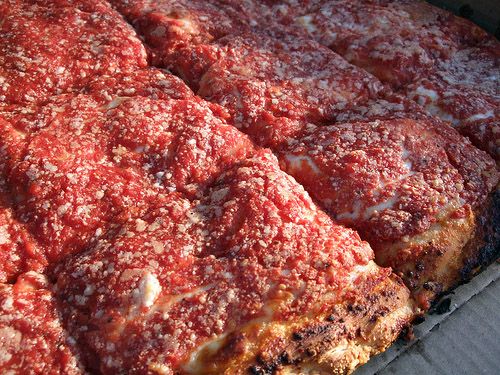 Which made us wonder: is that standard? Who else will deliver to the park? The unsurprising (but delicious) answer is: almost everyone. Of the seven 7th Avenue pizzerias we called, no one was completely opposed to delivering al fresco, and most assured us that they do it "all the time." A few calls later, here's what we know:
Pizza Plus (359 7th Ave between 10th and 11th, 718-768-5327) generally delivers to the park's entrances, although they also do the tennis courts and the picnic house (and, depending on the day and time, they seem amenable to working out another meeting spot).
Roma Pizzeria (85 7th Ave between Berkeley Pl and Union St, 718- 783-7334) will meet you at the cross street of your choice alongside the park.
Pino's La Forchetta (181 7th Ave, between 1st and 2nd, 718-965-4020) says they'll deliver to any entrance.
Smiling Pizzeria (323 7th Ave between 8th and 9th, 718-788-2137) will do the same: whichever entrance is closest to you, unless you've got an event going on at a major landmark — they mentioned Litchfield Villa — in which case, they're up for working out something more direct.
La Bruschetta (256 7th Ave between 3rd and 4th, 718-499-4994) told me they've been doing a lot of deliveries to 5th St and Prospect Park West lately (that's the Villa), but if you tell them exactly where you are, they're happy to meet you at the nearest cross streets.
Anthony's (426 7th Ave, between 14th and 15th, 718-369-8315) will — wait for it — also meet you anywhere along the edge of the park, from Flatbush all the way up to 15th St. Or as the guy I spoke to put it, "flag down the delivery guy and you'll be alright."
Two Boots (514 2nd St between 7th and 8th Aves, 718-499-3253) was the only restaurant I called that seemed less than enthusiastic, and even they eventually told me they'd probably do it. "We usually deliver to an address," the woman I spoke to told me, but after a few more questions, she agreed that if you gave them an intersection, they could likely make it happen.
Of course, maybe it will never be sunny again, in which case, it's all moot.