A Hotel Could Rise In Ditmas Park & More Development News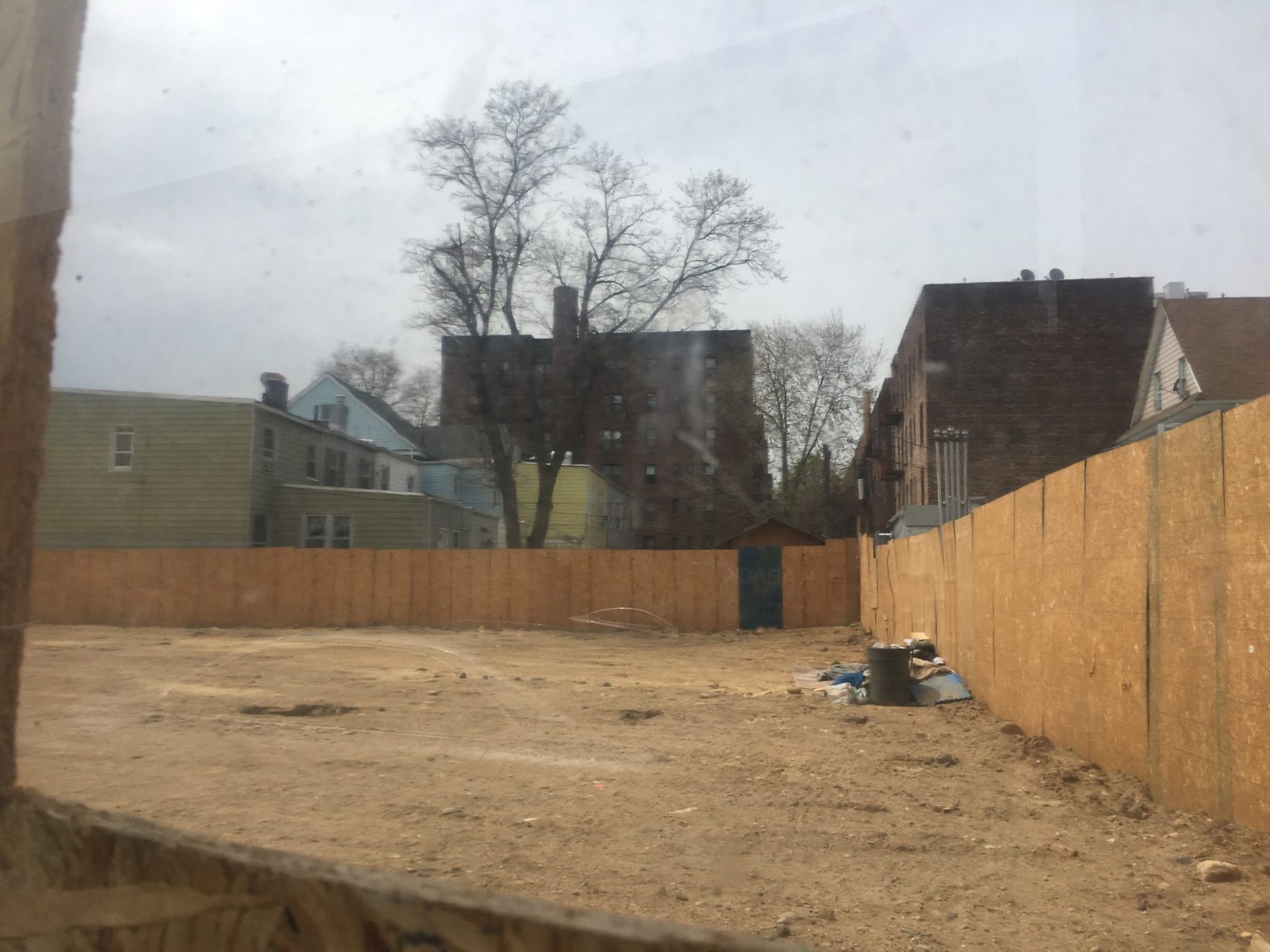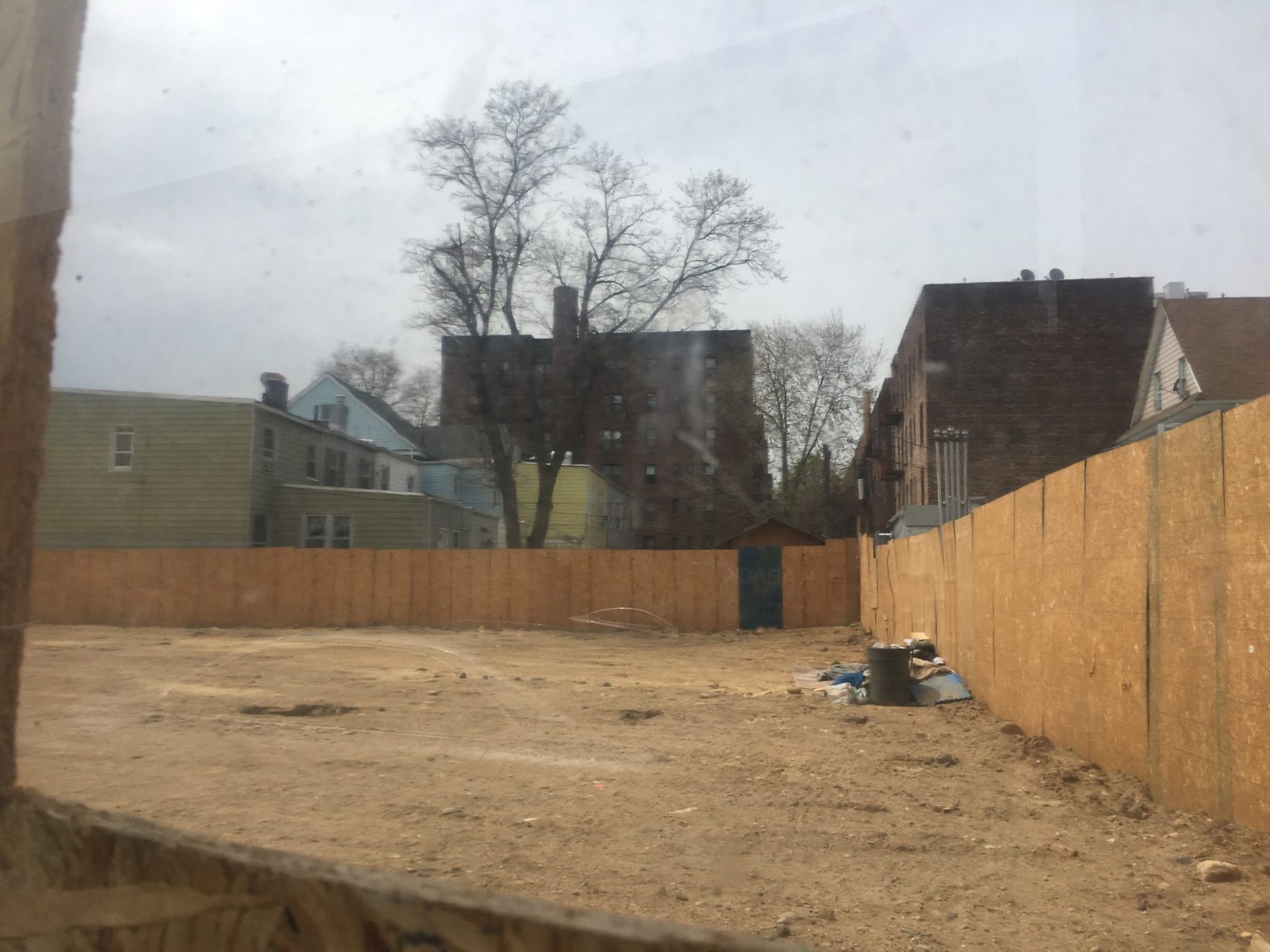 We've spotted two unusual projects that could join the roster in Ditmas Park and Kensington, adding more density to the development boom enveloping our area.
#1. Will a four-story hotel rise in Ditmas Park?
Plans for a four-story hotel are on the rise at 928 Coney Island Avenue, home to the old Jiffy Lube, between Ditmas and 18th Avenues in Ditmas Park.
The hotel is slated to be 46 feet tall with 67 units and 5 off-street parking spaces, according to permit records.
However, the plans were stalled by permit disapproval from the Department of Buildings at the end of March.
The initial permit was denied due to an incomplete application, said DOB officials. But this is hardly a deterrent for the architect and property manager, who both told BKLYNER that they plan to finish the application and re-file the permit for the hotel.
But the process could be a long one. Just to get plan approval could take another nine months, said reps at the architect's office.
The owner on record bought the property in 2016 for $2.7 million and tore down the 1-story concrete auto hub on site. The old Jiffy Lube building has been completely demolished and the site is cleaned out, now ringed with a green plywood fence.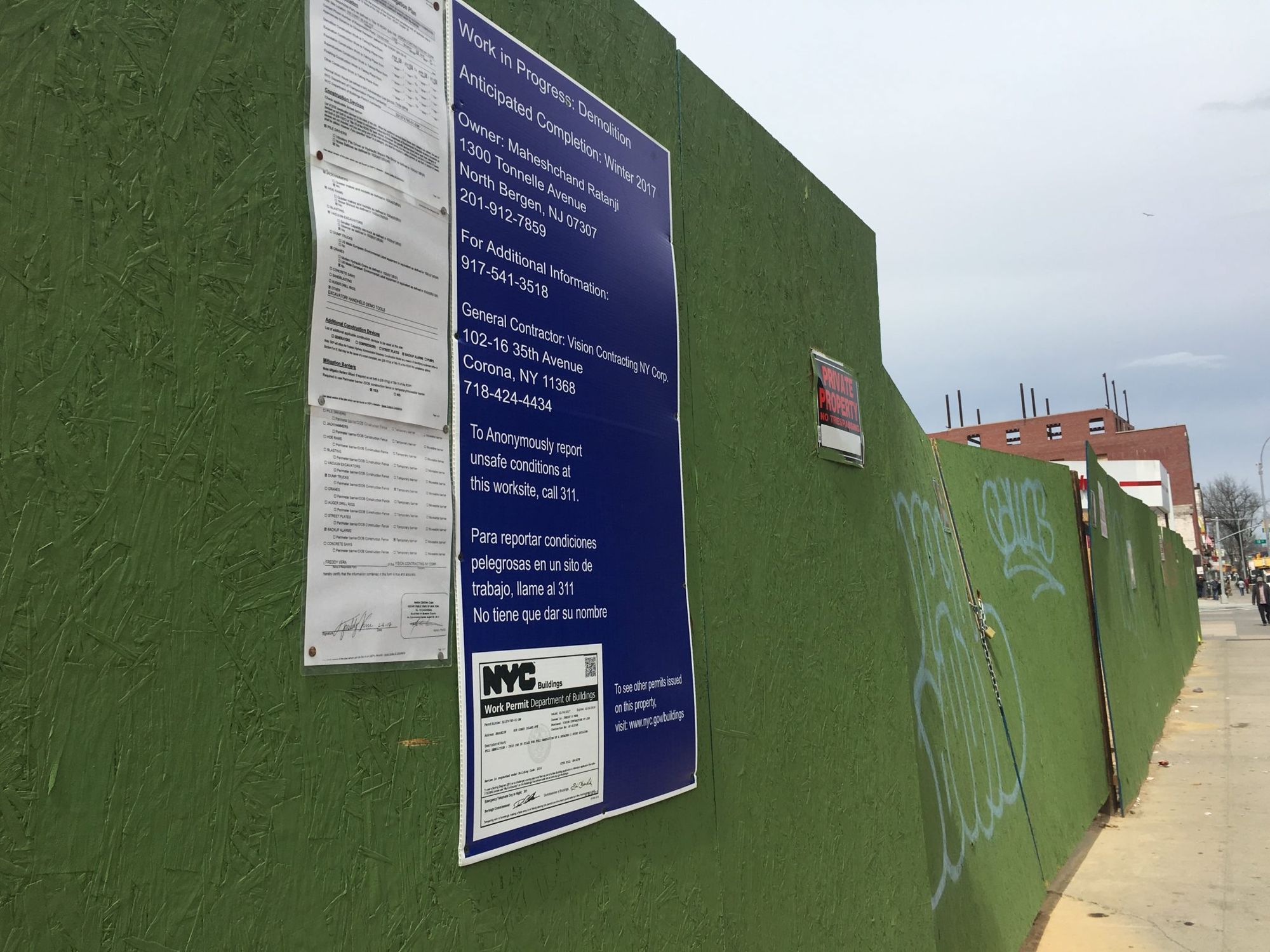 After the owners re-submit the plans, the next step is for the Department of Buildings to compare the proposed plans to the NYC Zoning Resolution & NYC Construction Codes. After the zoning approval is filed, members of the public have 45 days to submit a Development Zoning Challenge.
Owner Nehalkumar Gandhi, operating under 928 Coney Avenue LLC, also owns other hotels in New Jersey and New York, including several other applications in the Bronx, Queens, Manhattan, and Brooklyn.
Though there are a couple of Bed-and-Breakfast-type accommodations in Ditmas Park and Midwood, this looks like it would be the largest hotel until 36th Street in Brooklyn.
A BKLYNER reader commented that the hotels can carry controversy and opposition, including the hotel-to-shelter phenomenon. In December 2016, nearly 12 percent of  DHS shelter residents were living in hotel rooms, according to CityLimits.
Last year, BKLYNER discovered a Howard Johnson in South Slope being used as a shelter. And the phenomenon has even touched Ditmas Park (where hotels are hard to come by), in 2009 when rooms in the old Hotel Oak on East 12th Street were used for a shelter — initially without proper public notice, according to community board leaders.
What do you think about the possibility of a four-story hotel moving into the neighborhood?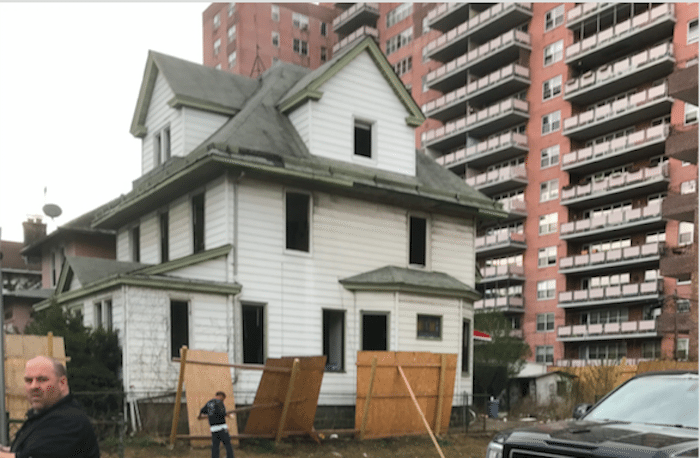 2. Another single-family home razed for apartments on Kensington's East 7th St
A 1920s-era single family home on East 7th Street in Kensington is being torn down and replaced with an apartment building, joining the fate of its neighbor that was torn down last year for condos.
Demolition has begun at 196 East 7th Street at the corner of Caton Avenue was bought up by the same owner of the neighboring site at 190 East 7th Street, based on property records. Looks like they could be consolidated into one bigger lot, but no building permits have been filed yet.
The block's R-5 zoning allows three- and four-story attached houses and small apartment houses.
Single family homes still line the block's northern half, against the backdrop of multi-story brick apartment complexes that account for the neighborhood's rising density heading toward Church Avenue.