How The Development Boom Is Reshaping Flatbush and Kensington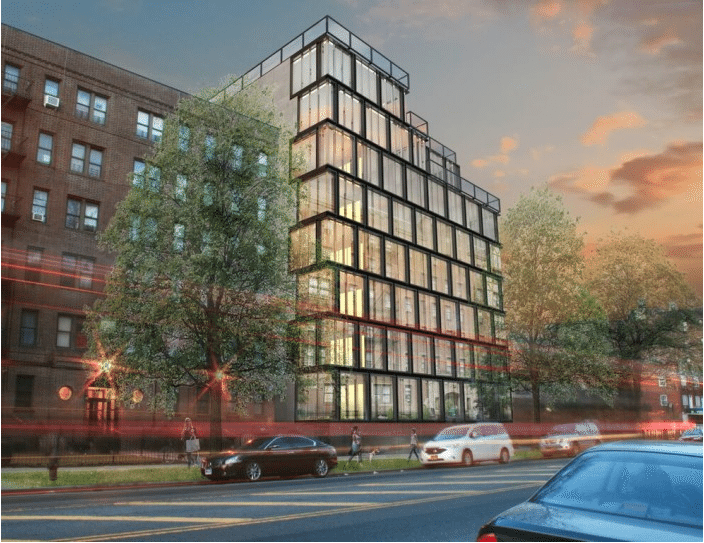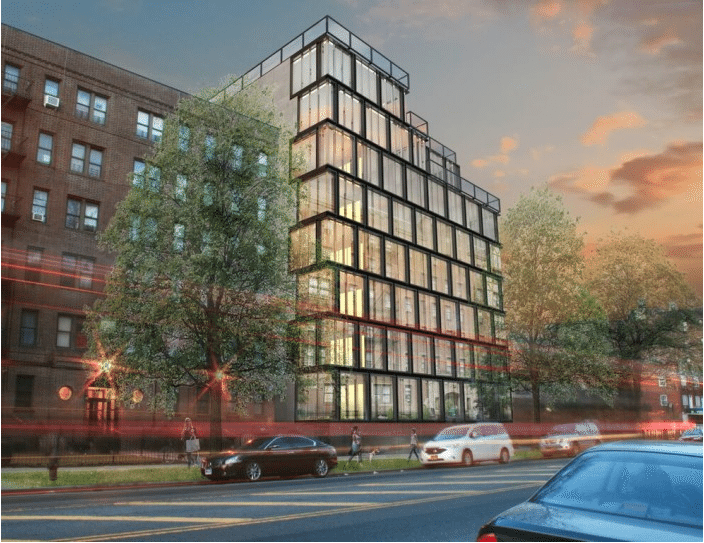 It's impossible not to be aware of development happening across Brooklyn — the vanished buildings, boarded-up construction sites, truck traffic and sleek towers that seem to come out of nowhere.
We decided to take a bird's eye view of the development happening in a cluster of neighborhoods below Prospect Park, and tally up the projects we have written about over the last couple years.
We found that — at a minimum — there were 35 projects in various stages of development in the area including Central Flatbush, Ditmas Park, Kensington, and Midwood, creating more than 1,400 new apartments.
Some of the new buildings are being constructed on empty lots, while many others are replacing single-family homes dating to the early part of the 20th century. Random commercial structures like warehouses, small retail buildings, gas stations and auto body shops are also being demolished.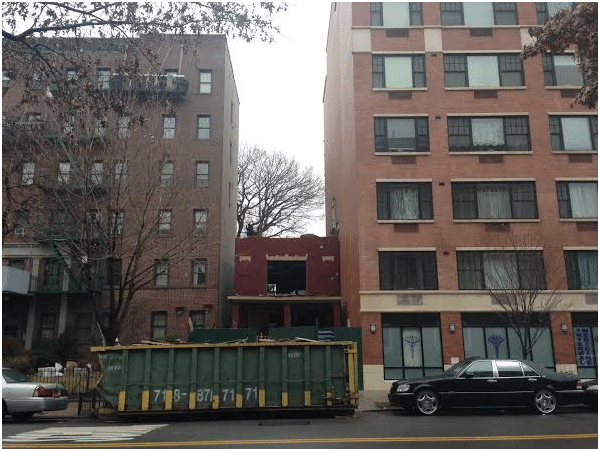 In a nutshell — we are witnessing a physical transformation of this part of South Brooklyn, which has important socio-economic and urban planning implications.
Perhaps hardest to measure is the impact of this increased density on the thousands of us who already live in these neighborhoods. With every empty lot that is built upon and every single-family home that is knocked down and replaced with a taller building, we lose a bit of light and open space, and a physical link to our community's past.
"I'll miss those two beautiful homes," a reader wrote in, referring to the demolition of two turn-of-the-century homes near the corner of East 18th Street and Foster Avenue. Those sites have since been redeveloped, and we include them in our tally below.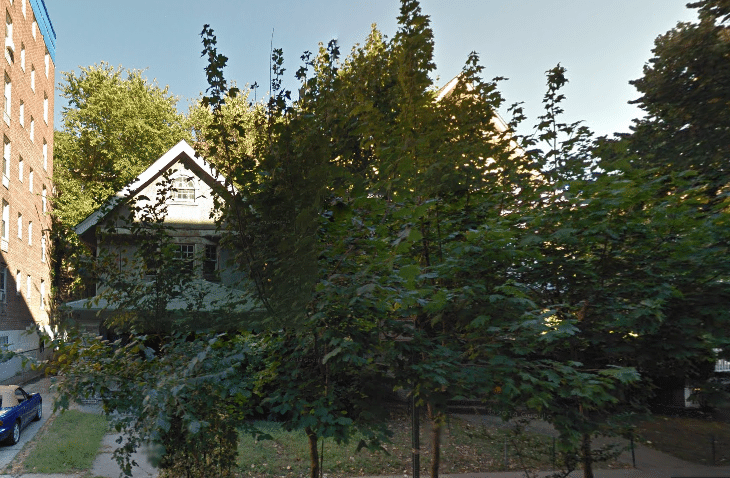 The Importance of Zoning
The demolition of the two single-family homes at E. 18th Street and Foster Avenue, and their replacement with multi-family buildings, is a good example of the role that zoning plays in restricting — or encouraging — development. A section of a city zoning map below shows East 18th Street stretching down to Foster Avenue (the street at the bottom of the map).

The zoning at East 18th Street and Foster Avenue is R7-A, which usually generates "high lot coverage, seven- and eight-story apartment buildings," according to the City.
In other words, while single family homes sat at this location for decades, the existing zoning permitted buildings that were far larger. It was a matter of time before they were knocked down and replaced.
The story of East 18th and Foster Avenue is being played out throughout our area, as an over-heated real estate market encourages developers to build to the maximum extent permitted by zoning.
You can look at the City's zoning maps by neighborhood here; look up the zoning for a particular address here; and get more information about what the various zoning categories mean here.
The response to concerns about density and loss of neighborhood history and character is that every new building helps to address our city's crushing need for housing, caused by population increase and an aging building stock. Brooklyn currently has the least affordable housing market of any county in the country, when comparing home prices to average income. More supply will eventually help to lower the cost of housing, the City maintains.
Some experts advising the City even argue that areas like central Brooklyn will need to become more densely populated as coastal neighborhoods are endangered by rising sea levels.
Development for Whom?
Most of the development projects we identified will provide market rate housing. We note below when we found projects that include some affordable housing.
Housing construction is likely to continue to be spurred by the controversial 421-a tax credit program, which provides developers with a significant reduction in their New York City property taxes. In exchange for the tax break, new developments in certain Brooklyn neighborhoods must provide some affordable housing, but not in neighborhoods south of Prospect Park, like Flatbush, Ditmas Park, and Kensington.
We were struck by the amount of development we found in Central Flatbush — at least 18 new or planned buildings providing almost 800 units of housing, but very little of it designated as affordable. Residents in Flatbush have organized in recent years to combat displacement due to gentrification and new development.
Can local residents afford to live in the new developments? While we do not have rental or sale price information for many of the planned developments, we reported in 2014 on rents at the new 123 on the Park (in the former Caledonian Hospital building), which started at $1,999 for studios, $2,299 for one bedrooms, $3,250 for two bedrooms, and $3,800 for three bedrooms.
Compare those rents to 2013 median household income (MHI) in some of the census tracts in our area. For instance, MHI between East 16th and Ocean Avenue, just south of Church Avenue, was $36,214; while MHI in the tract immediately to the west of Coney Island Avenue (also below Church Ave) was $40,380. Not surprisingly, median household income between East 16th and Coney Island Avenue (the heart of Ditmas Park) was significantly higher — $84,500.
Planning for Thousands of New Residents
We are certain that we have only captured a fraction of the development projects that are pending for this area, but even what we found was meaningful. According to Baruch College's Weissman Center, the average Brooklyn household had 2.76 persons in 2015. This means that an additional 3,900 residents could be moving into the developments we identified in Flatbush, Ditmas Park, and Kensington.
Those residents will need a wide variety of services — including mass transit, schools, hospitals, police and fire, electricity and gas, and water and sewage. And this need is being replicated across the five boroughs. New York City's population will grow from 8.2 million persons in 2010 to 9 million in 2040, according to the City. Brooklyn's population is projected to reach 2.84 million by 2040, an increase of 11.3 percent.
One example of the physical strain posed by new developments is Caton Place on the edge of Kensington. Caton Place has a new large apartment building (see below) and two more possibly on the way, together bringing over 300 new apartments to the street. In 2015, the projects on Caton Place ignited concerns among residents worried about an already troubled sewer system in the area. Much of the sewage problem, residents told us, centered around the area at Kermit and Caton Places – next to the incoming developments.
While the overwhelming share of the new construction in our area is housing, there are other significant projects. These include community facilities like the new elementary and middle school on Caton Avenue at East 8th Street and a three-story synagogue planned for a 26,000 square-foot vacant lot on 52nd Street near 18th Avenue in Borough Park.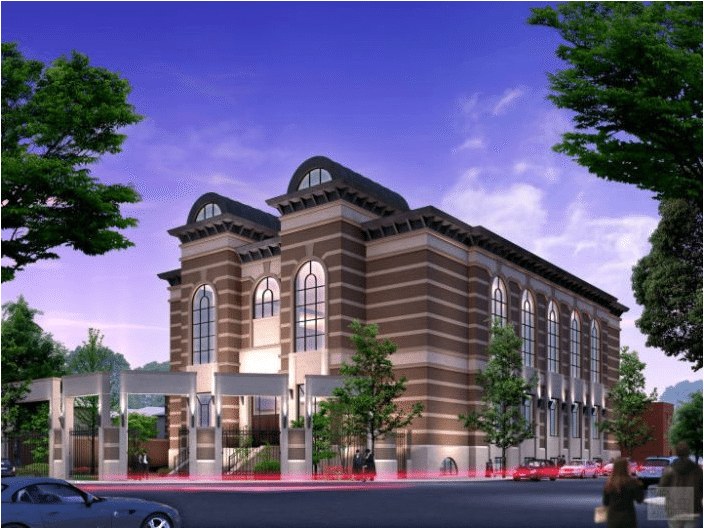 Also, a three-story commercial building is to be built on the site of a gas station on Coney Island Avenue at Foster Avenue. The building will have six ground-floor retail spaces, as well as two floors of offices.
Transformation / Densification of Coney Island Avenue
Coney Island Avenue could see a particularly dramatic transformation in the years to come. The busy thoroughfare is mainly lined with pre-war, low-rise buildings in our area. We wonder if the City will eventually rezone Coney Island Avenue, sections of which are for commercial use only, to permit more residential development.
Major projects on Coney Island Avenue include the five-story PS/IS 338 school that is being constructed between Turner and Hinckley Places. The new school will have seats for 757 area children.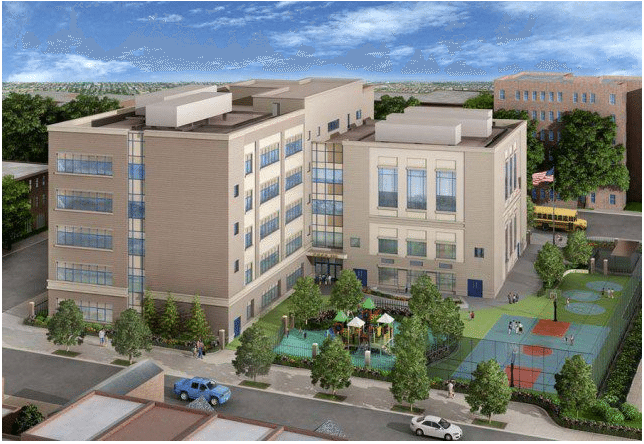 Across from the school, a six-story building is rising at the northeast corner of Coney Island Avenue and Hinckley Place, which will have 58 apartments, plus 4,000 square feet of retail space on the ground floor, 29 parking spots and a roof deck.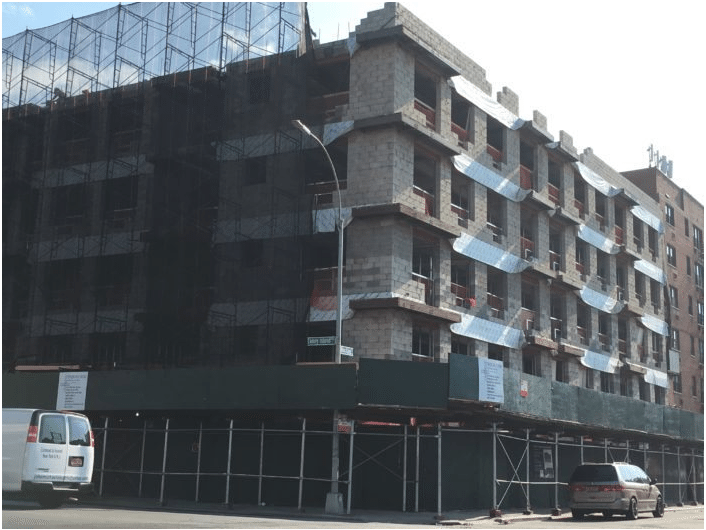 A few blocks south, a 6,000 square foot parcel on the west side of Coney Island Avenue, near Cortelyou Road, went up for sale last year.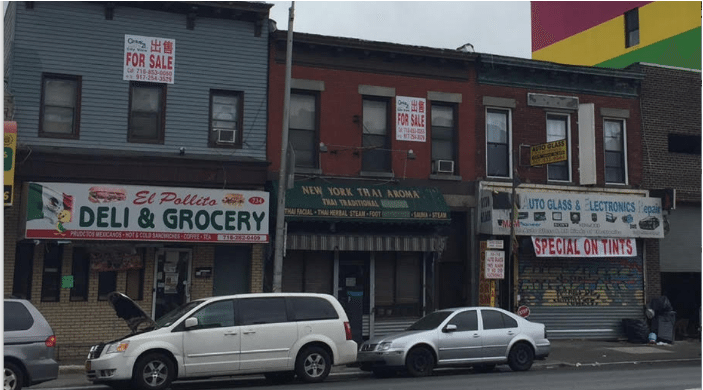 Two 1920's era buildings (732 and 734 Coney Island Avenue) are currently located on the site, along with an empty lot behind them which fronts onto East 9th Street. The entire package was on offer for $3.2 million in April, 2016. One option for the site could be a residential development, perhaps condos, with commercial uses on the ground level, a broker told us.
Other Areas to Watch for Future Development
The area around Flatbush's beautifully restored Kings Theatre is likely to continue to change — new businesses like a Gap Factory Store have come to this stretch of Flatbush Avenue in the last two years.
Also of interest is the site of the recently closed Met Supermarket on 18th Avenue and East 4th Street. And we have been watching some empty homes in sections of Midwood to see if they will be sold and demolished.
WHAT'S COMING
Below, we have listed all of the development projects we were aware of when this story was published in January, 2017. Undoubtedly, some of the projects are already complete, while others may be delayed or have fallen through. We are certain there are developments we have missed because the volume is so great.
If you have information on these projects or others, please let us know. And please share your thoughts with us about housing construction and development in Brooklyn.
Central Flatbush (Ocean Avenue to Rogers Avenue) — 796 Units
Eight-story building with 123 units of permanent, affordable housing at 1345 Rogers Avenue, just off Flatbush Avenue. Building will include 74 units reserved for low-­income persons with disabilities, and 49 units — a mix of one, two and three bedroom apartments— set aside for low-­income seniors and families.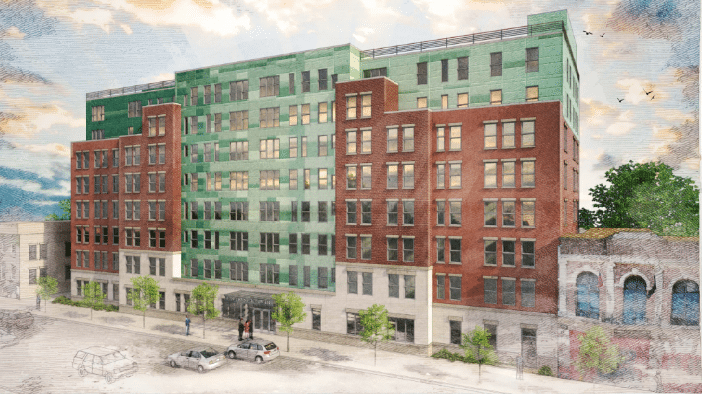 Seven-story, 26-unit building at 1191 Ocean Avenue, between Farragut and Glenwood
Seven-story, 20-unit building at 830 Flatbush Avenue, near the corner of Linden Boulevard. The apartments, mostly studios and one-bedrooms, will average 720 square feet and are believed to be rentals. The building will also have 1,806 square feet of retail space.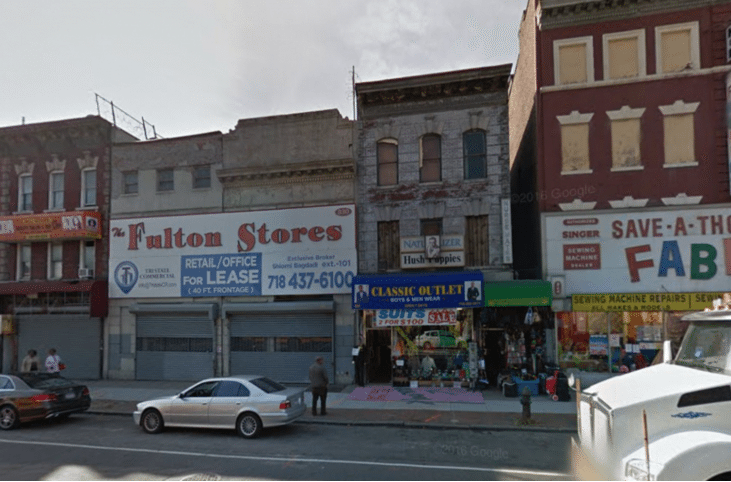 Seven-story luxury rental building at 1357 Flatbush Avenue near Foster Avenue. Plans include 35 rentals, 7,000 square feet of retail space, private terraces, insulated triple-paned windows and doors, and an on-site gym. As seen below, the rest of the block is mainly storefronts and smaller apartments.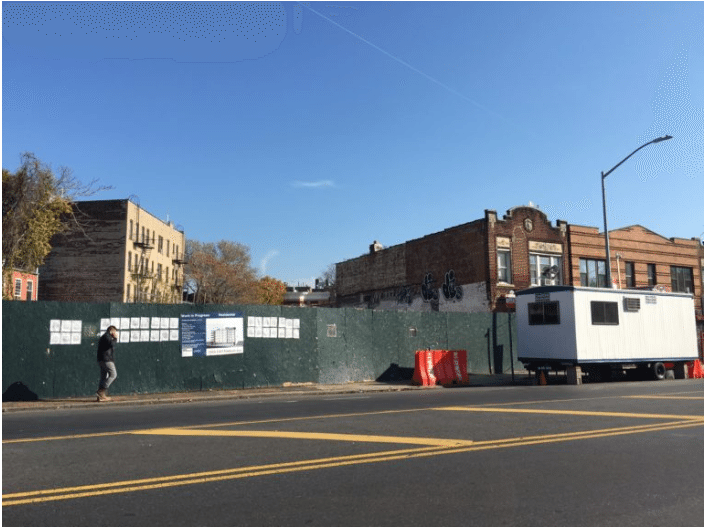 Seven-story, 23-family residential building at 62 East 21st Street, by Caton Avenue
Four-story, 10-unit building at 481 East 21st Street, between Cortelyou and Dorchester Roads
Seven-story apartment building at 100 Lenox Road, between Bedford and Flatbush Avenues, estimated to include 32 apartments each averaging 680 square feet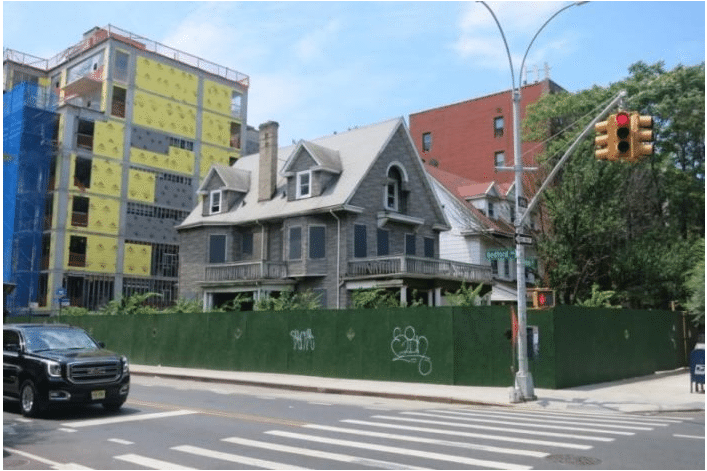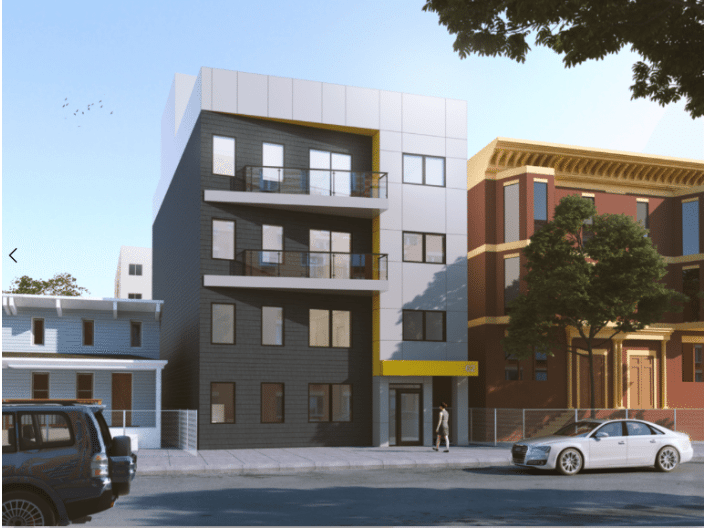 Six-story building housing 24 apartments (approximately 666 square feet each) at 986 Rogers Avenue, just south of Tilden Avenue. The 5,900 square foot development site is occupied by auto body repair shops.
Nine-story condo building at 88-92 Linden Boulevard near Bedford Avenue. Building will have 67 condo units and will include indoor and outdoor spaces as well as a 21-car garage. Permits filed in October, 2015. (See image of the new building at the top of this article.)
Twelve-story, 44-unit building, possibly condos, at 2415 Albemarle Road, between Bedford and Rogers Avenues.
Eight story, 25-unit building at 991 Ocean Avenue, built in 2015 on the site of the house pictured below. Located between Ditmas and Newkirk Avenues.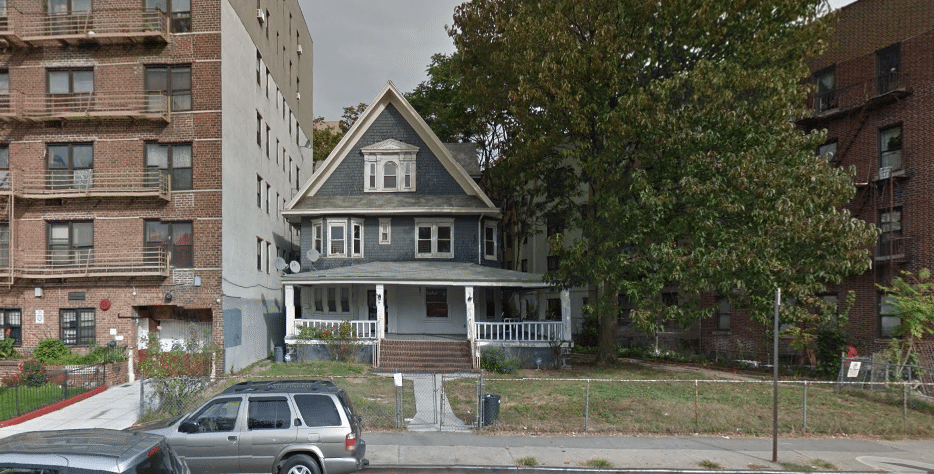 Conversion of the former Caledonian Hospital at 100 Parkside Avenue, between Saint Paul's and Parade Places, into a residential building with 120 studios and one, two, and three bedroom units for rent. Also includes — 128 parking spaces, bike parking, and a recreation area. Twenty percent of the building's units were supposed to be classified as affordable housing. COMPLETED
Two 70-foot rental buildings (22 and 28 units each) at 111 Clarkson Avenue, with one, two and three-bedroom apartments. Most units will have balconies. Both buildings will have roof terraces, and will share a parking lot. (These buildings are on the Prospect-Lefferts Gardens/Flatbush border but we snuck them in, partially because they are being constructed on the site of the famous "berserk eclectic" Victorian house, built in 1902.)
Ditmas Park (from Ocean Avenue to Coney Island Avenue) — 215 Units
Seven-story, 12-unit residential building at 625 East 18th Street, between Newkirk and Foster Avenues
Six-story residential building at 631 East 18th Street between Newkirk and Foster Avenues — 35 apartments across 24,000 square feet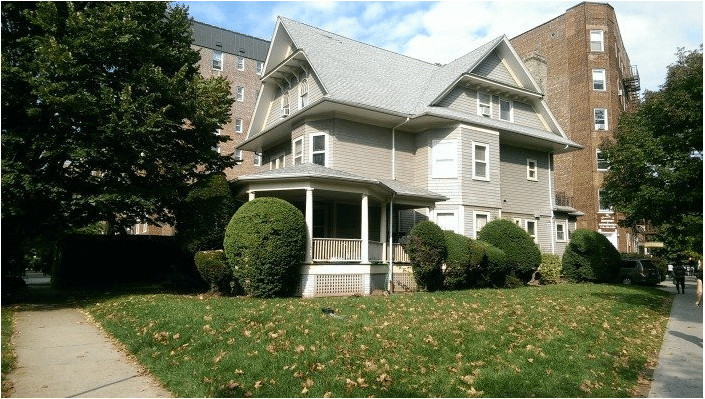 Eight-story residential building on a dead-end block off Church Avenue at 15 East 19th Street — featuring glass terraces and large windows, 38 apartments, likely dominated by studios and one-bedrooms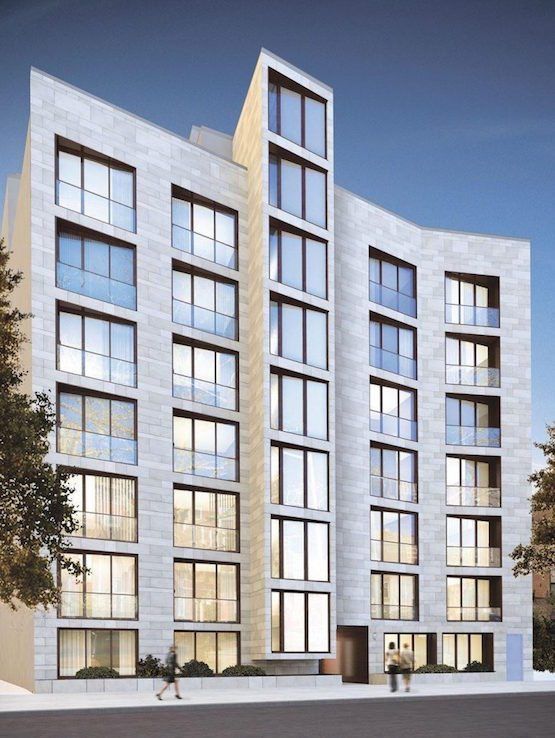 Eight-story residential building at 323 East 19th Street between Cortelyou and Dorchester Roads — 38 rental units. Two early 20th century homes were located on the development site as seen below.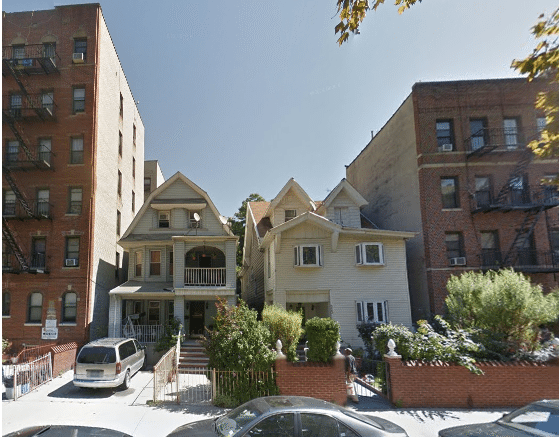 Here's the same location in July, 2016 after the homes had been demolished.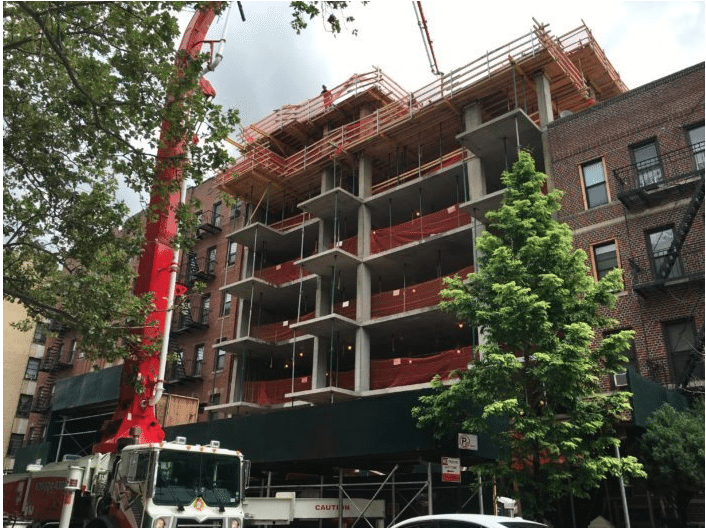 In March 2016, a three-story wooden house (built in 1899), to the right of 480 Stratford Road in the photo below, was destroyed in a fire deemed suspicious by FDNY investigators.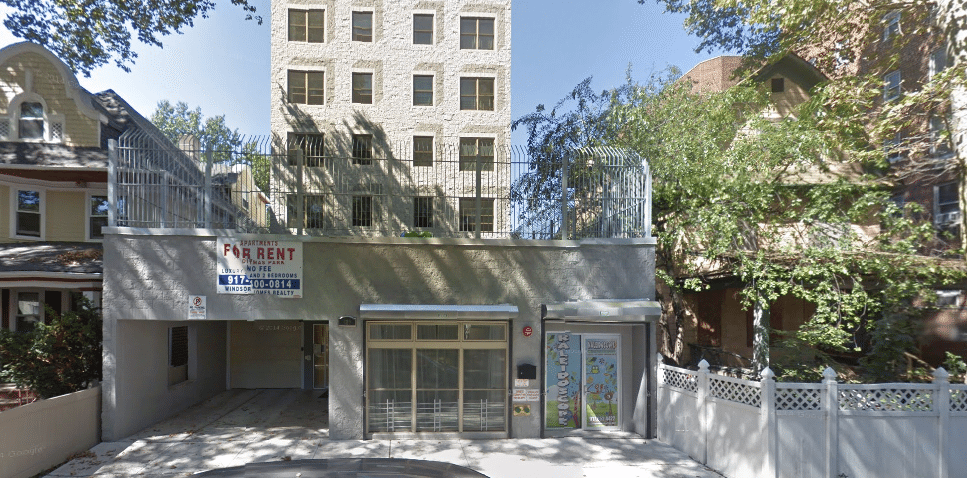 Readers have also told us about a new development on Newkirk Avenue, between Rugby and Marlborough roads; another building underway on East 16th Street, between Avenue H and the LIRR cut; and the demolition of a home at East 19th Street and Foster Avenue.
Kensington/Midwood/Borough Park — 403 units of housing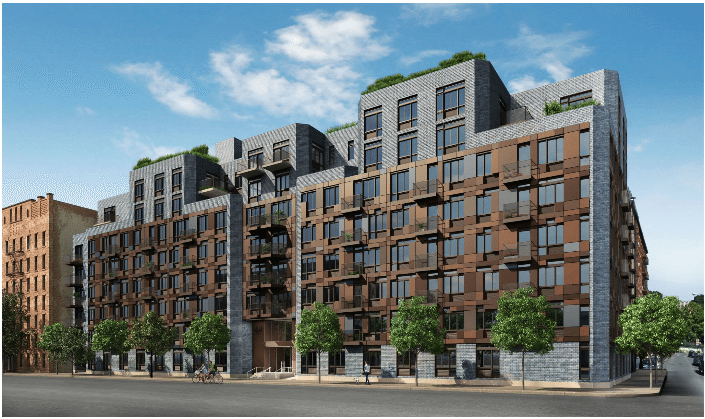 Readers have also told us about a "new large apartment building on Ocean Avenue next to the LIRR cut between Avenues H and I. It was built on a vacant lot (vacant for more than 25 years, when the gas station went out of business)"; along with a new building on Newkirk Avenue, between E. 8th Street and Ocean Parkway.
(This article was reported with Carly Miller.)