Hot Bagels Serves Up Tasty Bagels On Church Avenue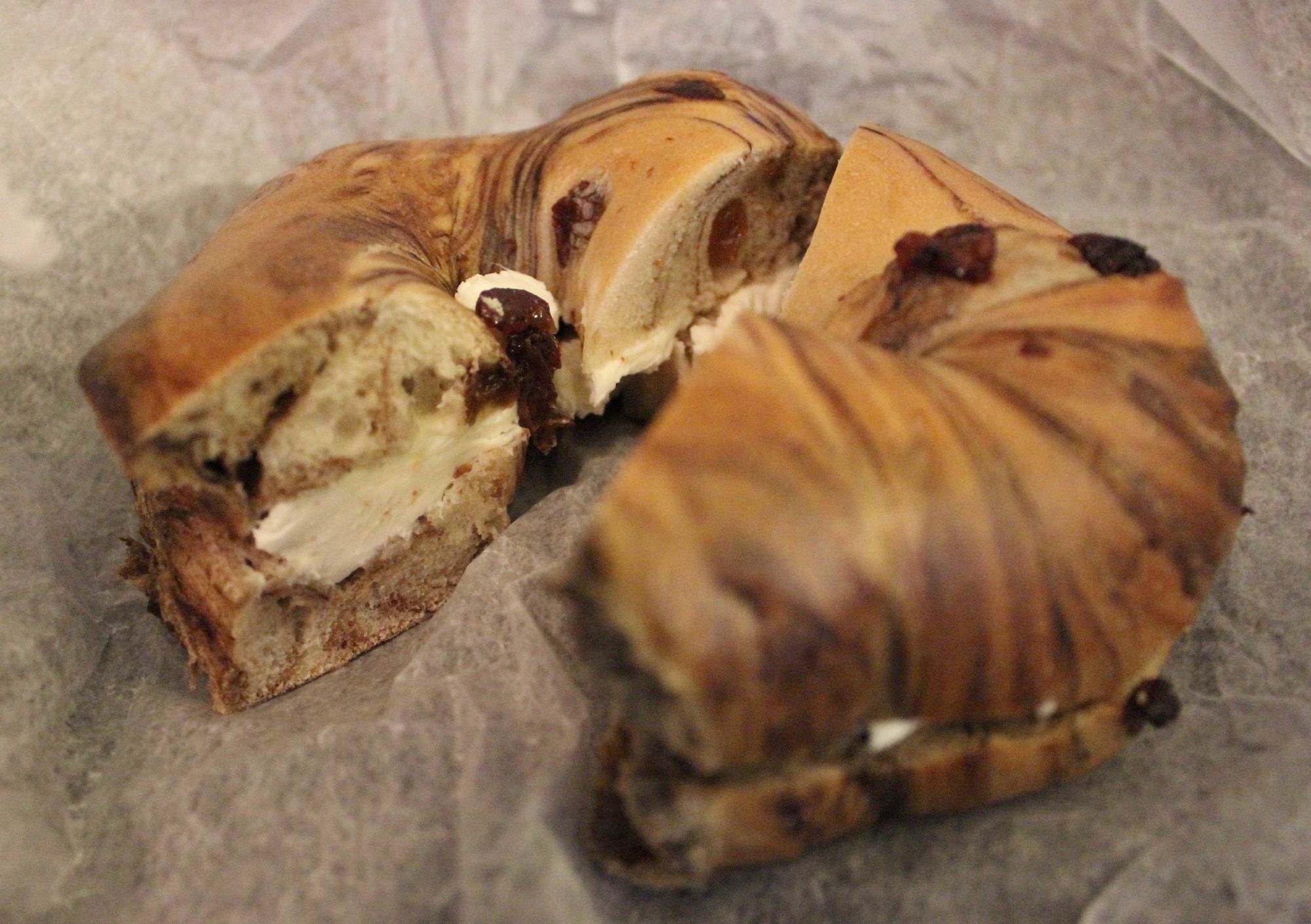 We are always on the hunt for a good bagel and we finally made our way over to Hot Bagels at 127 Church Avenue and were pleasantly surprised at how straightforward the shop is. Outside of a few grocery items, the shop is focused primarily on serving up fresh, hot bagels. The place was pretty busy and employees were moving quickly to make sure to grab everyone's order. A recent renovation has also spruced the place up.
We grabbed an everything bagel and a cinnamon raisin bagel, both with plain cream cheese and a small cup of coffee.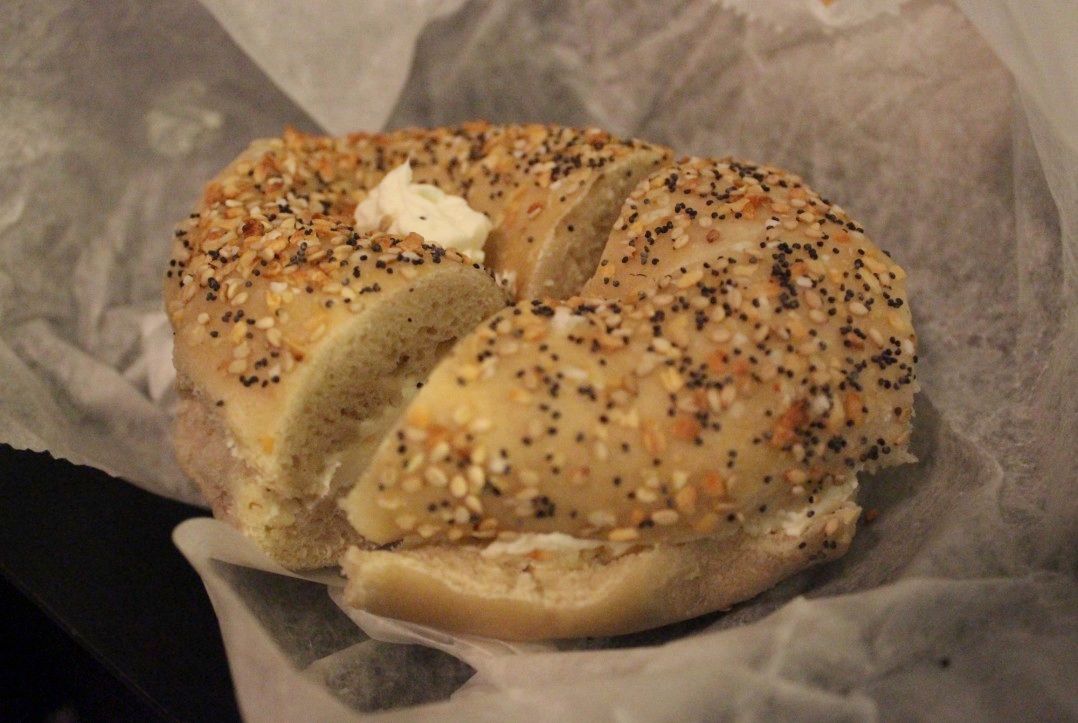 The everything bagel was nice and salty, while the cinnamon raisin bagel was just slightly sweet. Both were just the right amount of chewy and had a deliciously crisp crust.
We are not huge fans of the piles of cream cheese that some shops put on their bagels, so we were particularly pleased with the bagel to cream cheese ratio at Hot Bagels. We stuck with plain cream cheese this time around, but are looking forward to trying some of the other flavors soon.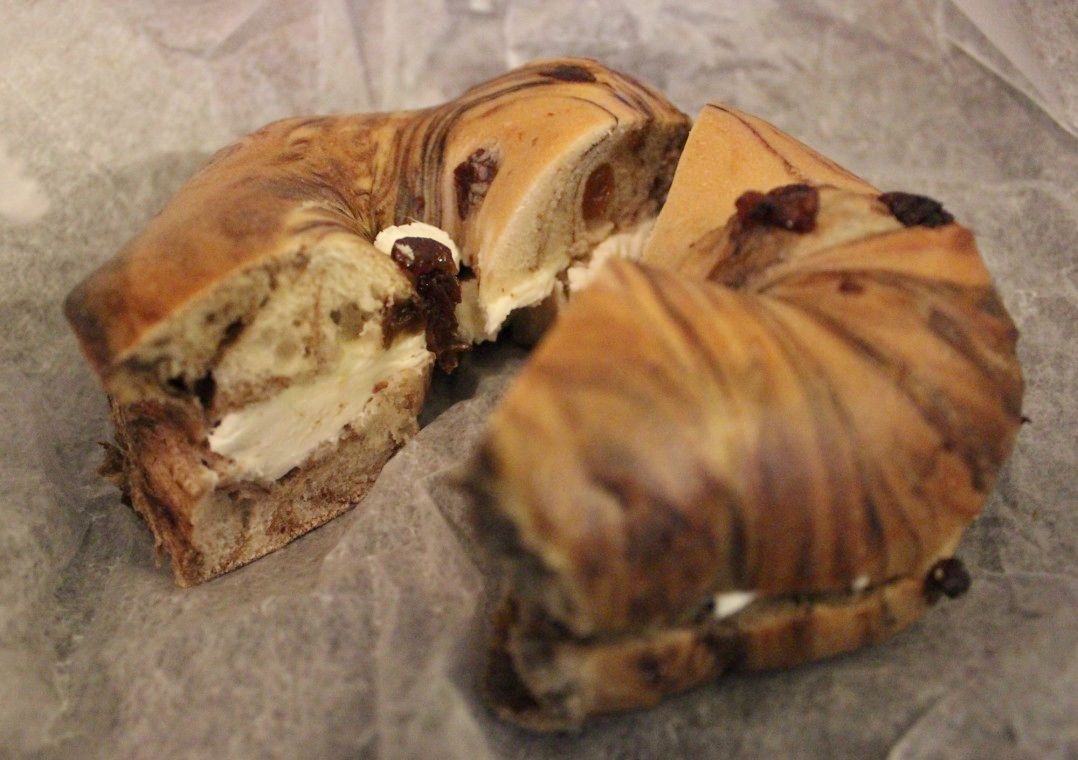 And if you aren't in the mood for cream cheese? Hot Bagels carries Boar's Head meats and will happily make your bagel a sandwich.
The only downside is that it's cash only, but they do have an ATM available.
Where are your favorite spots to grab a bagel?