Home Office Takes On A Whole New Meaning In Ditmas Park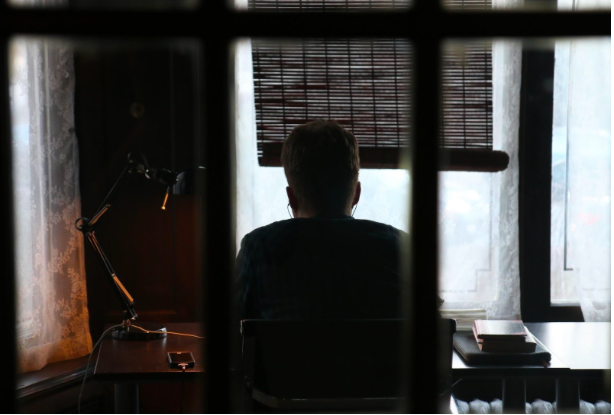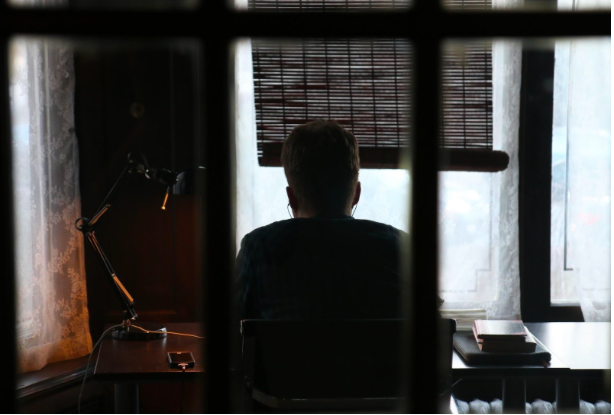 New York Magazine journalist Adam Sternbergh makes a short walk everyday from his home to a sprawling corner-lot Victorian house in Ditmas Park. There's always an office with a view waiting inside for him.
Sternbergh is one of a handful of freelance writers and small-business owners who use the Ditmas Workspace, a coworking space on the first floor of Gina and Tom Anderson's home.
"This is always the dilemma of New York City, you know, to find a quiet space to write is always difficult," said Sternbergh, who uses the space instead of opting for his kitchen table or a coffee shop.
In coworking arrangements, people — usually freelancers or telecommuters — share a communal workspace. For a monthly fee you get access to a quiet, well-lit work area with Wi-Fi, a coffee machine and guaranteed seats.
According to DeskMag's recent Global Coworking Survey, the industry has seen a 36 percent increase in the last year alone. New York City has 50 plus spaces throughout the five boroughs, with WeWork — estimated to be worth $10 billion — leading the way.
But these spaces are now concentrated in Lower Manhattan and North Brooklyn where large commercial buildings are easy to come by. The occupants of residential neighborhoods in the city are left to fight for space at their local coffee shops or Starbucks.
Ditmas Park was one such neighborhood until Liena Zagare, who — full disclosure — publishes Ditmas Park Corner, became a coworking pioneer by renting the back office space on the first floor of Gina Anderson's home.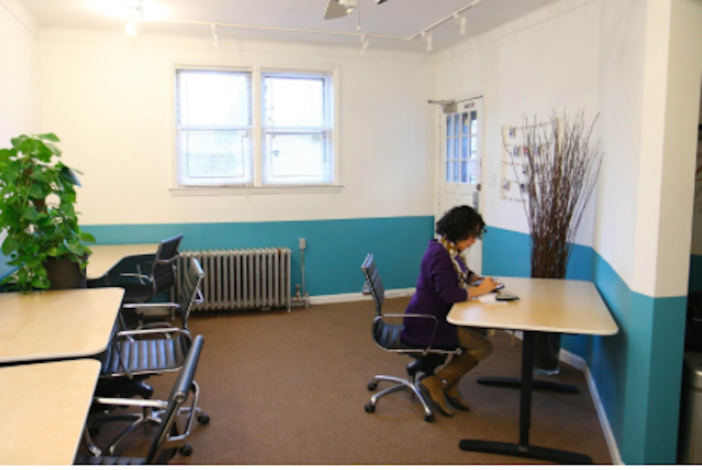 "Quite honestly, when she started it, we didn't even know what a shared workspace was," said Anderson. "It's a common phenomenon now."
Zagare's once small blog has since outgrown the space and she has passed on the co-working business to the Andersons as of February 1st.
"It was already here and running. We like the concept and the people seem to be very nice and we like the idea of making a contribution to the community" said Anderson.
Hers is the only communal workspace in the area. From Brooklyn Heights to Park Slope, a half-hour train ride away, spaces like Brooklyn Creative League or Green Desk chose to open in popular, high density neighborhoods. It leaves South Brooklynites with the choice of working from home or making the commute up to the city, two problems co-working was supposed to eliminate.
Residents of Windsor Terrace will soon have a local option for coworking. Abby Palanca plans to open a workspace of her own at 553 Prospect Avenue (at 10th Avenue) in April.
"I just know that personally I don't work well from home. So to just have a place to go and be around creative like-minded people would be nice," said Palanca.
Many of the older large houses in Ditmas Park have attached offices like Gina Anderson's, said local realtor, Jan Rosenburg. "It was known for doctors to live in and have their practices at home anyway. So what's the next use?" she said.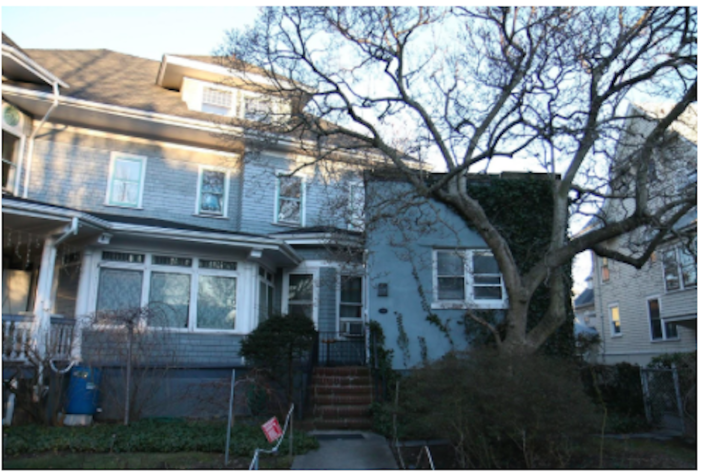 The Ditmas Workspace has two large work areas lined with desks, two private offices, and a "quiet room," for those who want to work in complete silence, which looks out over their garden.
"I have to say —  I used to work in an office in Times Square," said Sternbergh. "There's a difference of getting on a train for an hour versus a walk through Ditmas Park."
The cons of commercial coworking spaces, such as the lack of privacy and distractions, don't plague the Ditmas Workspace, Sternbergh said. "There's something very kind of modest and it's just like a nice small community."
The price doesn't hurt either. Competitors with larger spaces have larger price tags. The monthly rate for access to the Ditmas Workspace is $200, as compared to $500 for an individual desk at WeWork.