Hold The Gluten, Part 2: Gluten-Free Dining In The Slope
Living a gluten-free lifestyle requires a great deal of patience, determination, and willpower–especially when dining out. In a hunt to find Park Slope restaurants that offer gluten-free options (with a smile), we went undercover to find the best spots for our "GF" community to comfortably patronize. Despite some quizzical looks and blank stares, we found that many regional cuisines focus on naturally gluten-free ingredients—like corn, rice, quinoa, legumes, fruits, and vegetables. With an open mind and sense of adventure, gluten-free dining can become a culinary exploration of exotic ingredients and ethnic cooking styles.
So here you go, readers: Part 2 of your guide to the Slope's restaurants that don't mind "holding the gluten." From crepes to Pad Thai, sushi to spicy tamales, pasta to omelettes, our neighborhood offers a variety of exotic, healthy, and delicious gluten-free cuisine from all over the world. Bon appetit!
* Please note: For those with celiac disease—an autoimmune disorder that damages the small intestine and causes severe digestive problems—any trace amount of gluten can be harmful. Because none of these restaurants are 100 percent gluten free, communicating with the restaurant staff is critical to avoid health risks, as cross-contamination is always a possibility.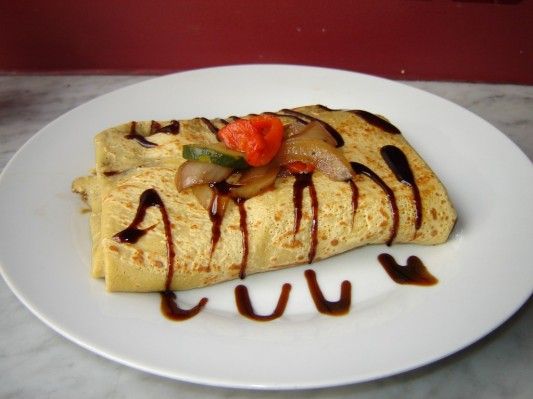 Photo via Inside New York
Crepes: With roots throughout Europe, a crepe is a thin pancake (usually made with wheat flour) containing various sweet or savory fillings. Delicious and versatile, crepes are suitable for any meal, and can easily be made gluten-free.
Crespella, 321 7th Avenue (8th & 9th Street) and 1658 8th Avenue at Prospect Avenue, (718) 788-2980
Ciao amici! Mangiare delle crepes senza glutine! Crespella, a cozy husband and wife owned Italian Creperie and espresso bar, serves classic and sophisticated uptakes of sweet and savory crepes, as well as a small selection of gluten-free desserts. Ideal for a quick bite or meal on the go, all of Crespella's tantalizing savory crepes (made with chickpea flour) are completely gluten-free and DEE-LICIOUS. Be forewarned, however, the tempting dessert crepes (prepared in the same pan) are not gluten-free, therefore cross-contamination is always a risk. For those with serious allergies, alert the staff to ensure the pan is sanitized between uses.
Favorite crepes: Tomato, mozzarella & pesto $8, and prosciutto, roasted asparagus, mozzarella, & balsamico $9.50.
Also, try the gluten-free Spinach Crepe with mushrooms, and feta $8.95 at Café Dada.
Mexican & Latin American: Tacos, tamales, empanadas, oh my! With corn, legumes, vegetables, fruit, and rice as their main players, Mexican and Latin American cuisine offers a cornucopia of spicy, healthy, and naturally gluten-free fare. Because most restaurants offer flour tortillas (along with corn), communicating with the staff is essential to avoid any health risks.
Bogota, 141 5th Avenue (St. Johns Place), (718) 230-3805
No gluten? No problem! With 2 designated gluten-free fryers, a menu labeling "GF" dishes, and a gluten-free fried calamari (hallelujah! $12), Bogota is heaven-on-a-corn-tortilla for the gluten-intolerant. The lengthy and mouth-watering lunch, brunch, and dinner menus feature several gluten-free appetizers, dips, arepas, empanadas, salads, sides, and satiating main courses; nobody leaves Bogota hungry.
Favorite dishes: Chicken cornmeal wmpanadas $4, arepa de chocolo (sweet cornmeal cake) with guacamole $9, patacon (flattened plantain) con Todo with skirt steak, chicken, queso blanco, guacamole & aji sauce $14.
Also, try the gluten-free tacos al pastor: 3 soft corn tortillas with grilled pork marinated in guajillo sauce and pineapple, topped with green tomatillo sauce, onion and cilantro $12.25, at Rachel's Taqueria, and the quinotto: quinoa risotto with mixed vegetables & mushrooms $12 at Coco Roco.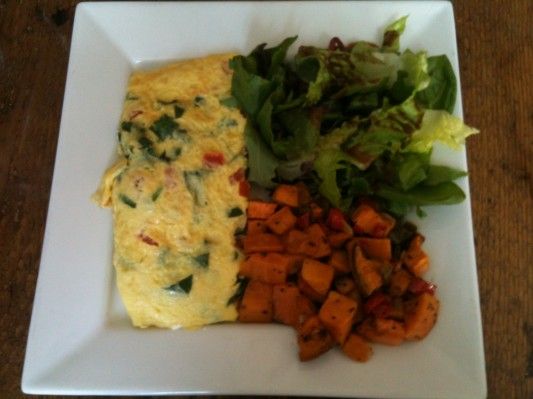 Continental Cuisine: A melting pot of global cuisines, continental fare encompasses dishes with roots from around the world. Whether specializing in warming comfort food, healthy soups, sandwiches, salads, grilled proteins or seafood, Park Slope has a continental gluten-free option for any mood.
Pure, 88 5th Avenue (St. Mark's & Prospect Place), (718) 622-5314
"Food should be pure" is the motto of this innovative and nutrition-minded cafe offering organic, antibiotic and hormone-free cuisine. From juices, soups, and salads, to grilled chicken, salmon, and juicy grass-fed burgers (on a gluten-free bun), the knowledgeable staff is happy to discuss any dietary restrictions and point out gluten-free menu items. Pure is the spot for an affordable, healthy, worry-free meal.
Favorite dishes: Eggs anyway: two eggs any style with sweet potato home fries and greens or toast $8.50, guacamole with gluten-free tortilla chips $7, Island burger with feta, lettuce and tomato (without the bun) $9, mango salmon grilled with mango salsa and served with brown rice $16.
Also, try the gluten-free breakfast: 2 organic eggs with cheddar, choice of bacon, ham or chorizo, potatoes on toasted roll $7.75 at Naidre's and the prosciutto & broccoli rabe sandwich with balsamic and mozzarella (on gluten-free bread) $9 at Luscious Foods.
Japanese: Japanese food can be a satisfying, delicious, and health-supportive option for those avoiding gluten; most sushi, sashimi, and chirashi dishes are naturally gluten-free (except in rolls that contain soy sauce). When dining Japanese, avoid any dishes with soy sauce, miso, or grain-based vinegars (ask your server about salad dressings), and talk to the staff about gluten-free options.
Yamato, 168 7th Avenue (Garfield & 1st Street), (718) 840-0099
Besides being one of our favorite Slope restaurants for fresh Sushi, Yamato's knowledgeable staff is gluten-aware and willing to provide customers with safe, gluten-free dishes. Except for the Unagi (or any Sushi roll containing soy sauce), all of Yamato's Sushi is naturally gluten-free. In addition, Yamato offers a gluten-free soy sauce option, and is willing to "hold the gluten" on most menu items (ask your server).
Favorite Dishes (all lunch special prices): sushi platter: any 2 kinds of sushi $8, sashimi with $9, chirashi $11.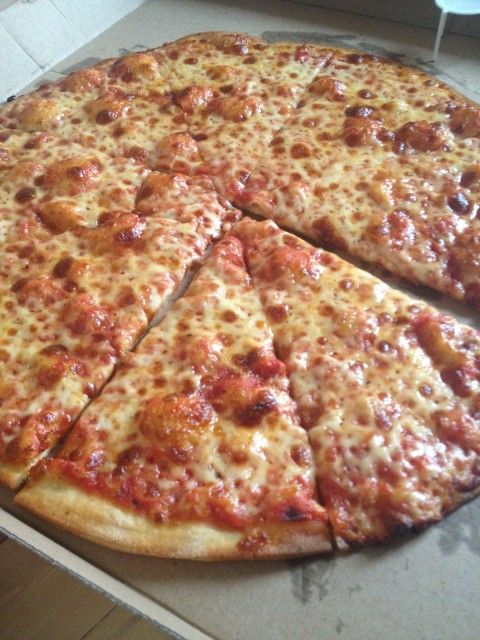 Photo via Ms. Celiac Says
Italian: Although Italian cuisine is notorious for its liberal (and tempting) use of gluten-heavy pastas and pizza dough, some notable Park Slope restaurants have recognized the need for wheat-free options and added gluten-free pizza and pasta to their menus. In addition, Italian cuisine offers a number of salads, grilled seafood, vegetable, and protein selections that are naturally gluten-free.
Da Nonna Rosa, 140 7th Avenue (Garfield & President Street), (718) 788-6225
Boasting a gluten-free pizza and pasta menu, Da Nonna Rosa–a casual, popular, and kid-friendly Italian cafe—offers a variety of options for the gluten-averse. In an effort to avoid health risks, Da Nonna uses separate kitchen and storage equipment to prepare gluten-free items although there is always a risk of cross-contamination. In addition to specialty pizza and pasta, the menu also offers salads, appetizers, and grilled specialties that are naturally gluten-free; ask your server for recommendations. Mangia mangia!
Favorite dishes: capri salad with homemade mozzarella, roasted peppers, beefsteak tomato and basil pesto $10, gluten-free pasta barese with broccoli rabe, pepperoncino olive oil, fresh garlic, and parmesan $13.
Also, try the gluten-free pesto bianca pizza: 3 cheeses, herbs, garlic, olive oil, and pesto $20 at Pizza Plus.
Photo via Olive Vine
Greek: Greek cuisine offers an assortment of healthy salads, kebabs, dips, and rice dishes that are naturally gluten-free, healthy, hearty, and delicious. Although the classic pita, falafel, tabouleh, and spinach pie should be avoided, many of the dips, salads, and appetizers are chock full of protein-rich (and gluten-free) beans, grains, and legumes.
Olive Vine, 54 7th Avenue (Lincoln & St. Johns Place), (718) 622-2626
A charming and romantic hidden gem on 7th Avenue, Olive Vine serves nutritious and affordable Greek food in a cozy dining room and quaint outdoor garden. The friendly and attentive staff is happy to point out gluten-free dishes on the menu, and alert the kitchen staff to any serious allergies. Because fresh pita bread is made on premises, cross-contamination is always a possibility.
Favorite dishes: labana $5, stuffed grape leaves, hummus, foul $4.50, and kebab platters: with green salad, rice or hummus and babaghanouj $10.50
Photo via Facebook
Thai: Traditional Thai cuisine is an excellent option for a gluten-free regimen, as many of the ingredients are naturally wheat-free. Spicy curries, jasmine rice, and rice vermicelli dishes are generally safe choices, although some of the sauces may contain soy or other preservatives that contain gluten. As always, communicate with the staff regarding any serious dietary restrictions.
SkyIce, 63 5th Avenue (Prospect & St. Mark's Place), (718) 230-0910
Well-known for their unique sweet and savory ice creams and sorbets (think black sesame seaweed and jasmine brown rice), and unconventional, creative desserts, this quick-service, healthy café also serves classic and innovative Thai soups, salads, curries, noodle, and rice dishes using only the freshest, high-quality ingredients. Along with offering gluten-free options, the chef is happy to prepare any dish on the menu gluten-free, whenever possible; she'll even design a gluten-free ice cream flavor!
Favorite dishes: No carb Pad Thai with papaya noodle, egg, bean sprouts, peanuts, scallion and turnip $8.95, massaman curry with coconut milk, potato, onion, peanuts with roti or rice $8.95, grilled mahi mahi in banana leaf with garlic lime sauce, steamed vegetables, and rice $13.95
Now it's your turn, South Slope. Share your favorite gluten-free dining destinations in the comments below.