Hit and Attempted Run on Cortelyou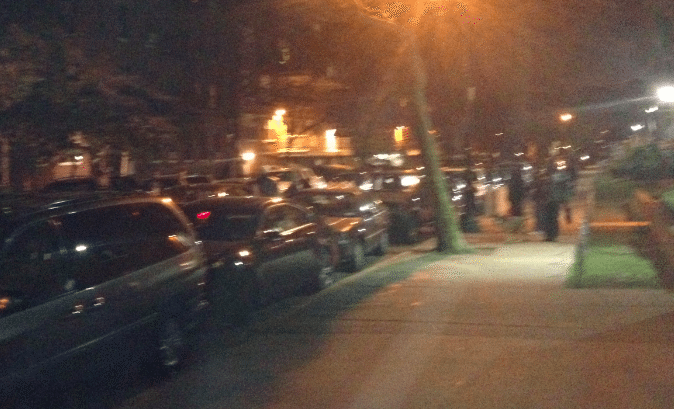 The criminal of the century managed to smash run a red light, hit another car, and then crash into a firefighter's parked sedan on Cortelyou Road just off Westminster this evening.
He then took a hard right, the wrong way, down Argyle, a dozen firefighters in t-shirts and shorts in hot pursuit. His badly-damaged car, however, barely made it as far as Sacred Vibes Apothecary.
"I was going fishing," he could be heard telling the firefighters surrounding him.
"You're drunk and the cops are coming," a firefighter said.
The cops, in fact, took about 20 minutes, leaving a bit of an awkward standoff on Argyle.