History Through The Eyes Of Lewis H. Pounds, The Man Who Built Ditmas Park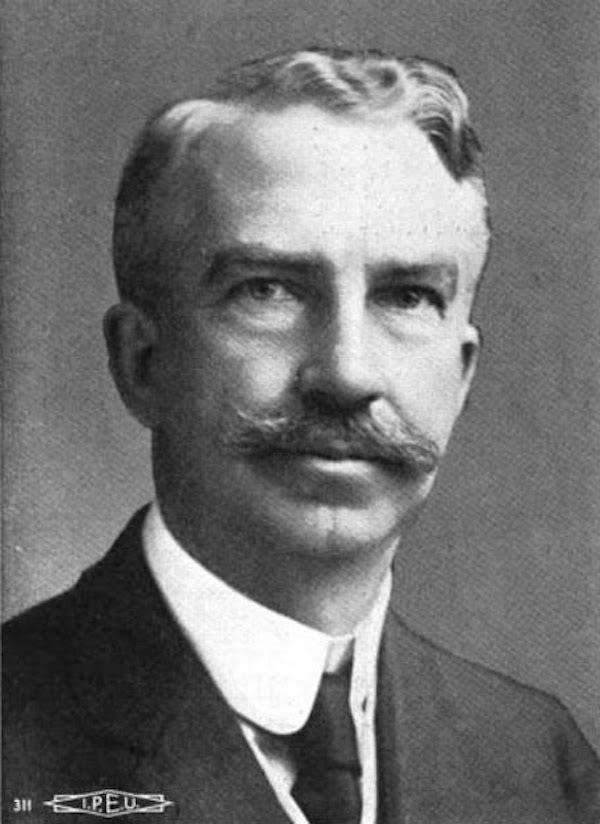 Lewis H. Pounds might have chuckled to himself as he rose to commence the evening's proceedings at the esteemed Cortelyou Club (located at Avenue D and Bedford Avenue) on February 21, 1906.
Here he was — an Ohio-born, Boston-educated real estate man who got his start in Topeka, Kansas — about to preside over a luxurious soirée of Brooklyn's influential and moneyed civil leaders, a few of whom had ridiculed his dream development just eight years ago.
As he prepared to raise his toastmaster's glass, filled with Punch á la Cortelyou, Lewis Pounds must have considered the improbable path that led him to this moment.
Lewis Humphrey Pounds was born to Lewis Miles and Fidella Pounds of Elyria, Ohio, in 1860. His father, a Methodist minister, could trace the Pounds' ancestry back to the original Plymouth Colony. As a young man, Lewis took advantage of every opportunity afforded to him: he attended Oberlin Preparatory School, received his Bachelor of Arts degree from Oberlin College in 1882, then headed off to Boston University to attend law school.
Though he passed the Bar in Massachusetts, it seems the enterprising Pounds had little interest in being a lawyer — he never practiced law in the Commonwealth, but instead ventured out west to Topeka,  where he quickly found success in real estate, becoming a partner at the firm of Strickler, Daniels, & Pounds.
In 1893, a daring and ambitious Lewis Pounds decided to abandon his quiet and comfortable life in Kansas and bolt for the teeming metropolis of New York City with, reportedly, just "$100 of borrowed money in his pocket."
A few years later, after finding some mild success with a real estate firm in the city, Pounds would take a car ride to examine a messy, overgrown tract of land in Flatbush: it was there he had a vision of building a brand new suburban community.
Lewis Pounds was certain that the development would be a success. What he wasn't certain of was how to get the money to build it.
He began searching for investors in Brooklyn, but soon had to expand his plea throughout the New York area. Pounds was roundly rejected by real estate companies and prospective money men: "They laughed at his enthusiasm and declared that that section of Brooklyn never would be built up," recalled his hometown Topeka paper some years later.
Pounds was forced to reach out to a wealthy contact in Pennsylvania to back his vision and immediately got to work, collaborating with business partner Delbert Decker and Brooklyn architect Arlington Isham to create the bold new community in Flatbush.
They would employ a construction method that is common to modern suburban developments, but was almost revolutionary at the time: flattening the land and constructing all sewers, sidewalks, plantings, and paved streets before a single home was built. Pounds and Decker had strict design regulations that would give the neighborhood its truly unique and cohesive aesthetic.
Pounds would name his development Ditmas Park to pay homage to the Ditmarsen family that had owned the land for nearly two hundred years. Once completed, Pounds would aggressively market his new development and, as a family man and Flatbush resident, took a very active role in the community by joining various organizations, including the venerable Cortelyou Club.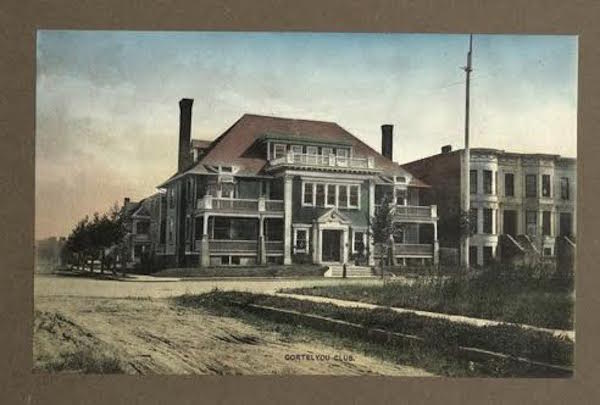 Pounds' Ditmas Park and subsequent Ditmas Park West were both bonafide triumphs — a paper proclaimed "Ditmas Park today is the very heart of the aristocratic Flatbush section…only the financial elect can afford to live there."
Pounds would enjoy heaps of praise from real estate men who had originally snubbed him when he started his venture and the New York Times would call him "One of the best-known realty men in Brooklyn." Ambitious and buoyed by his new civic standing, Pounds would turn to politics and serve as the Borough President of Brooklyn from 1913–1917. In 1924, he was elected as State Treasurer and, in 1932, he decided to take on the all-but-hopeless task of accepting the Republican nomination for mayor to run against the corrupt Tammany machine's John P. O'Brien.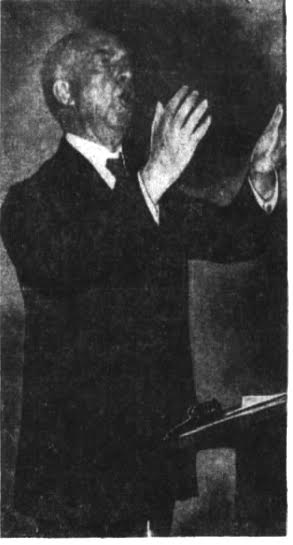 Pounds was unceremoniously trounced in what would be New York's final Tammany Hall-influenced mayoral election. He would remain active in the community and politics until he died — in his 17th Street Flatbush home, in 1947.
Back at the Cortelyou Club in 1906, Lewis H. Pounds likely allowed himself only a moment to reflect on his journey so far — from the shores of Lake Erie to the plains of Kansas to the borough of Brooklyn — before getting on with the hearty festivities that were to follow (wine jellies, fancy cakes, and cigars were all on the menu that evening). After all, he was a busy man who would not rest on his accomplishments that night; he would keep working the rest of his life to improve his city and the lives of his fellow New Yorkers. One could expect nothing less from the man who built Ditmas Park.
Sources:
Elyria Chronicle-Telegram, Dec 29 1947 – "Lews H. Pounds Native Of Elyria Dies In Brooklyn"
Ditmas Park Historic Designation Report, 1981, City of New York
The Topeka Daily Capital, Dec 14 1909 – "Pounds Gets Good Place In New York"
The Topeka Daily Capital, Jan 9 1910 – "Lew Pounds Is Now A Leader In N.Y. Politics"
Tenth Annual Dinner of the Cortelyou Club, images from New York Public Library Digital Collections.